State Department To Create Special Envoy For LGBT Rights
The State Department is expected to name an out gay official currently at the department to fill the role.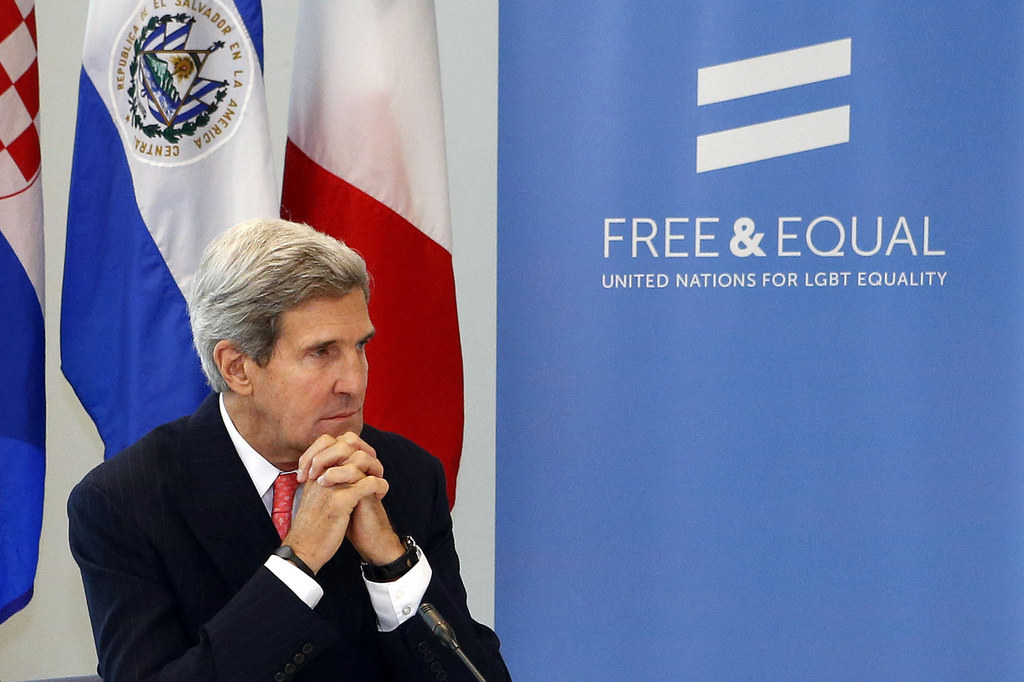 The State Department will soon formally announce the creation of a special envoy for LGBT rights, the Boston Globe reported on Thursday.
Advocates have been pushing for the creation of a dedicated office for LGBT rights inside the department for several months, throwing their weight behind legislation that would mandate such a post sponsored by Massachusetts Democratic Senator Ed Markey. Even though a House version of the bill — sponsored by Democratic Representative Alan Lowenthal — includes two Republican co-sponsors, the proposal's backers acknowledged that it almost no chance of passing, but it was useful as a tool to move the Obama administration to use its authority to create such a post on its own.
"Whether Congress can pass any laws is a question — this one is just not a priority," said Julie Dorf of the Council for Global Equality, which has been one of the groups most actively pushing the creation of this post. "What's important about the legislation is that it shows that there's bipartisan support for this agenda. There are growing number of members of Congress who, like the president and the administration think this is important."
An unnamed state department official told the Globe that it expects to name someone to the post by the end of February, and it would be someone who is gay and out and currently working in the department.
Mark Bromley of the Council for Global Equality said he hoped the office would officially be housed within the State Department's Bureau for Democracy, Rights, and Labor, which takes the lead on human rights questions. It was important that the person already have experience inside state, he said, so that the person can "consolidate the work that has already taken place" to make LGBT rights a foreign policy priority for the United sTates government.
Though LGBT rights are a relatively new priority for the state department, there are other offices analogous to the LGBT envoy post including ambassadors-at-large for women's issues and for religious freedom.
Jessica Stern of the International Gay and Lesbian Human Rights Commission said that the post was important to help make sure US foreign policy approached LGBT issues in a more coordinated and consistent way. Some have criticized Washington for taking action in response to anti-LGBT laws in places like Uganda, while being relatively quiet about recent LGBT crackdowns in countries like Nigeria and Egypt.
"You need a high level person to ensure that the policy is implemented and that the policy is coordinated and that there is someone with authority to speak with their counterparts in other governments," Stern said.