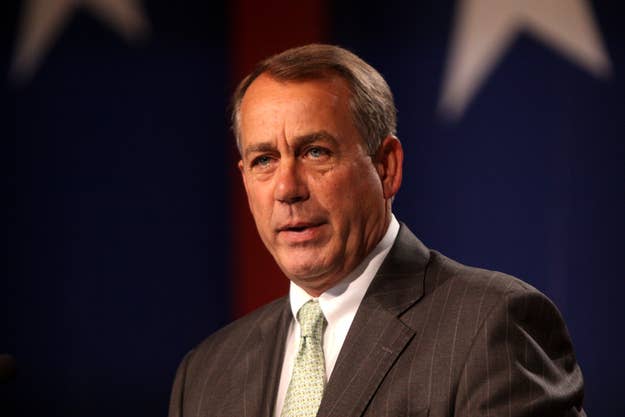 WASHINGTON — The office of House Speaker John Boehner secured meeting space for the World Congress of Families after their original sponsor, Illinois Sen. Mark Kirk, canceled their space in a Senate office building following an outcry from LGBT activists, the group's leader said.
World Congress of Families President Allan Carlson praised Boehner's intervention at in opening remarks at the event, which is focusing on what "pro-family legislators" can learn from foreign laws like Russia's ban on "promoting non-traditional sexual relationships to minors."
"At least in the House of Representatives people have not succumbed to the great fear" of LGBT activists, Carlson said, likening the situation to developments in Germany, France, and Italy as fascism took hold of Europe. "A great fear seems to be descending over what has been called the world's greatest deliberative body … ideas are being suppressed, debate is being shut off, and minds are being closed."
Boehner spokesman Michael Steel said that providing space for the event did not suggest the speaker is necessarily in support of their views in a statement to BuzzFeed.
"One of the duties of the Speaker's office is scheduling rooms throughout the Capitol complex, and we routinely provide a forum for discussion of public policy issues from across the political spectrum, including for liberal causes," Steel said. "This administrative task obviously does not imply endorsement of any particular point of view."