One of Russia's major newspapers published an article on Wednesday alleging that that the U.S. had put a controversial Russian LGBT activist up to claiming that top government officials are gay.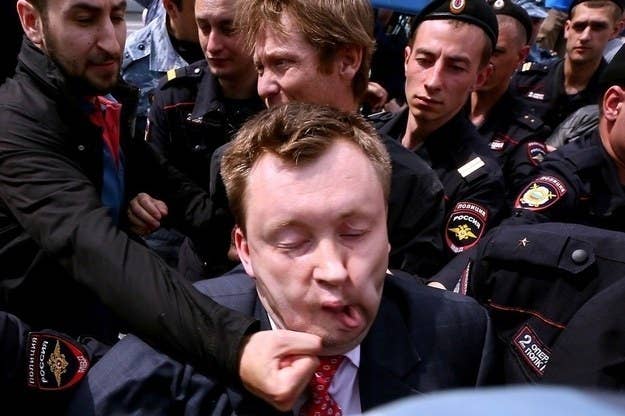 "LGBT-activists are being used to discredit Russian public servants," reads the headline on the website of Izvestia.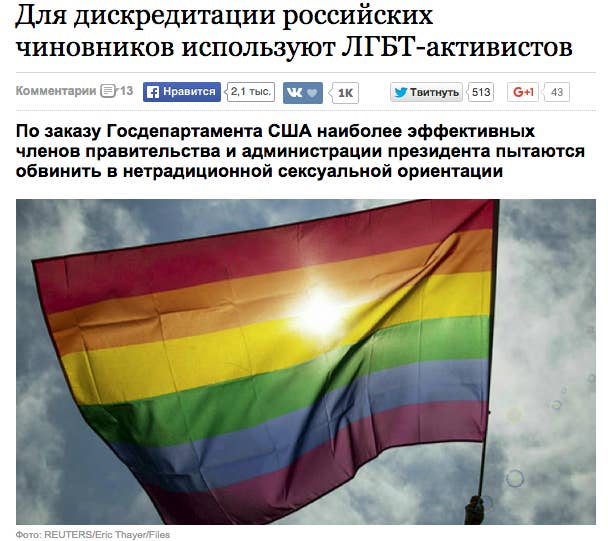 The report claimed that Nikolai Alekseyev — an activist who other LGBT rights supporters have at times said was working with the Kremlin to discredit the movement — was ordered by U.S. officials to claim top officials are gay.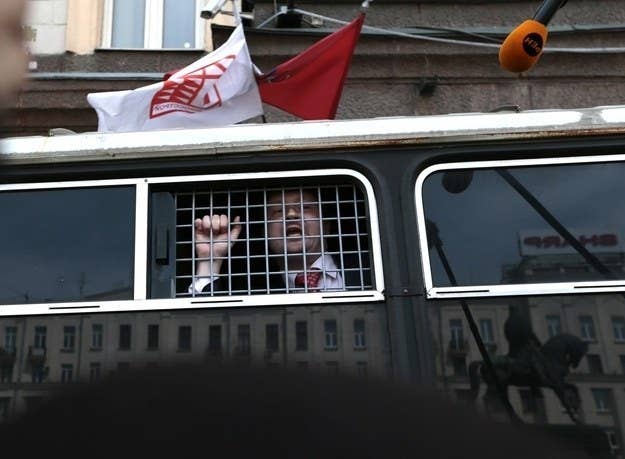 The smoking gun Izvestia offered as proof was correspondence from U.S. officials to Alekseyev the newspaper claims was "uncovered by hackers."
"For now your main target will be first deputy of government," the article claims a U.S. official wrote. ""However, your main line of work, as we see it, will be to provoke [the deputy] to overly emotional reaction to [mentions] of the LGBT-community in Russia."
The handwritten note at the bottom — and the tweet — said, "Dear Izvestia, next time you are going to use fake letters — send them to us. We'll be happy to correct the mistakes. Sincerely yours, Dept of State."