Seoul's Pride Events Are Off To A Pretty Terrible Start
What was meant to be the festive opening ceremony of the Korean Queer Cultural Festival on Tuesday was mostly overshadowed by anti-LGBT protesters with signs and drums.
Tuesday was the opening of the Korean Queer Cultural Festival in Seoul. This is what its closing parade looked like last June.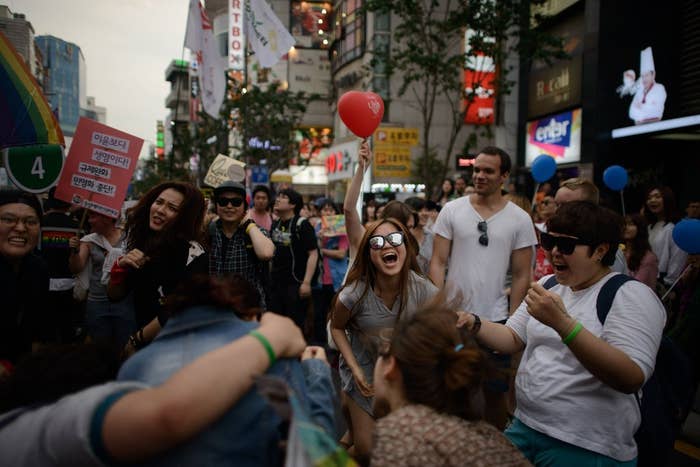 But when participants showed up for the opening ceremonies this year, this is what they found.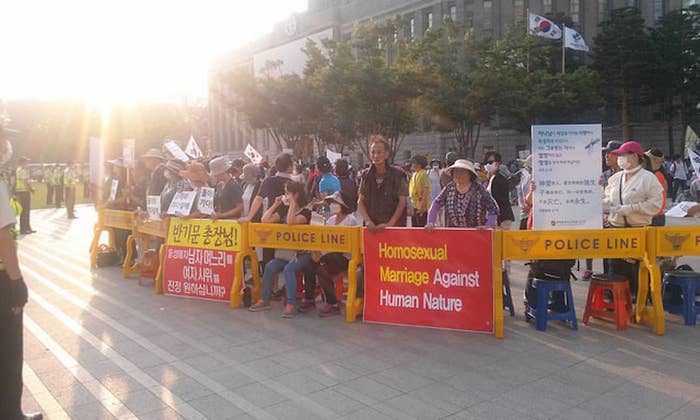 The anti-LGBT protesters had set up in front of the Seoul city hall hours before the event was due to take place.
Turnout for the kickoff was sparse, in large part because organizers had discouraged people not directly involved in organizing it to attend citing concerns about the outbreak of the respiratory illness known as MERS. But anti-LGBT activists have mounted an all-out campaign to shut down the Queer Cultural Festival, including successfully blocking the group's application to hold a pride parade by filing competing permit requests for the parade route.
"Ban Ki-moon: If your son wants to marry a man, if your daughter wants to marry a woman, do you really accept homosexuality?" read this sign addressed to the U.N. secretary general, who is from South Korea.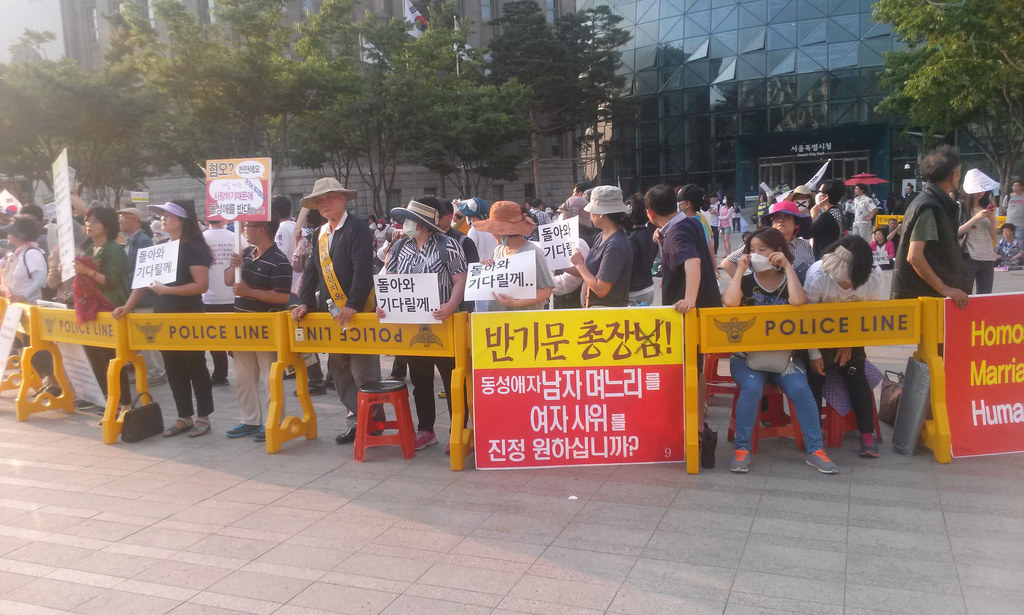 Several protesters held signs that read, "Come back — we'll be waiting."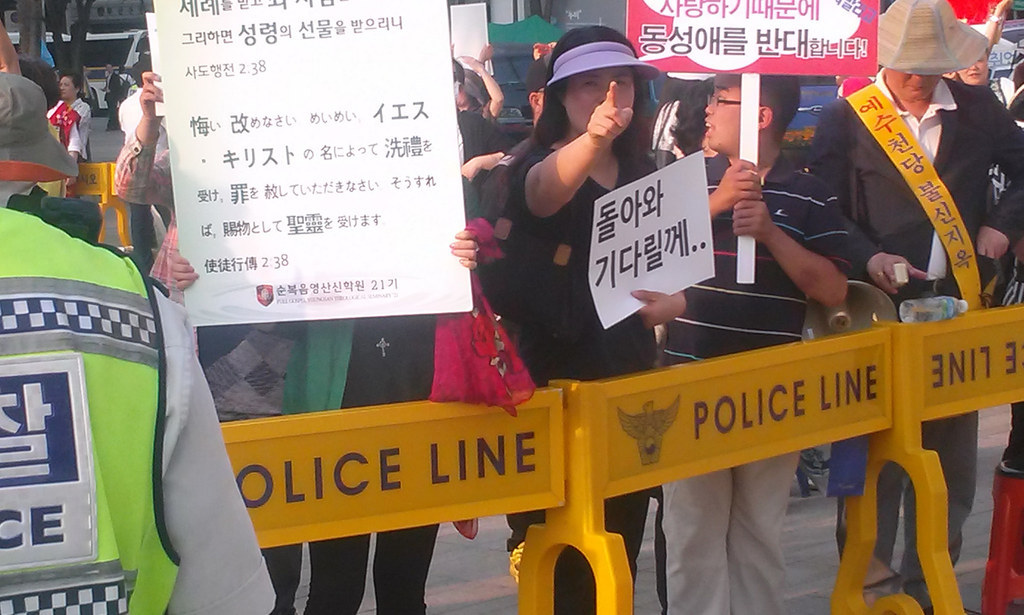 Protesters also held signs denouncing Seoul Mayor Park Won-soon.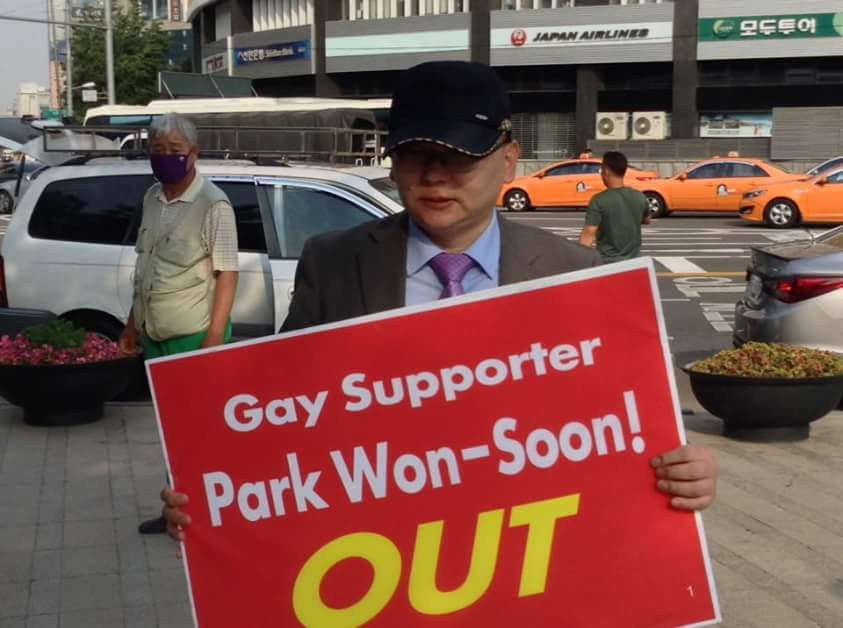 People who came to attend the Queer Cultural Festival told BuzzFeed News that the protests also included many Christian leaders preaching through loudspeakers.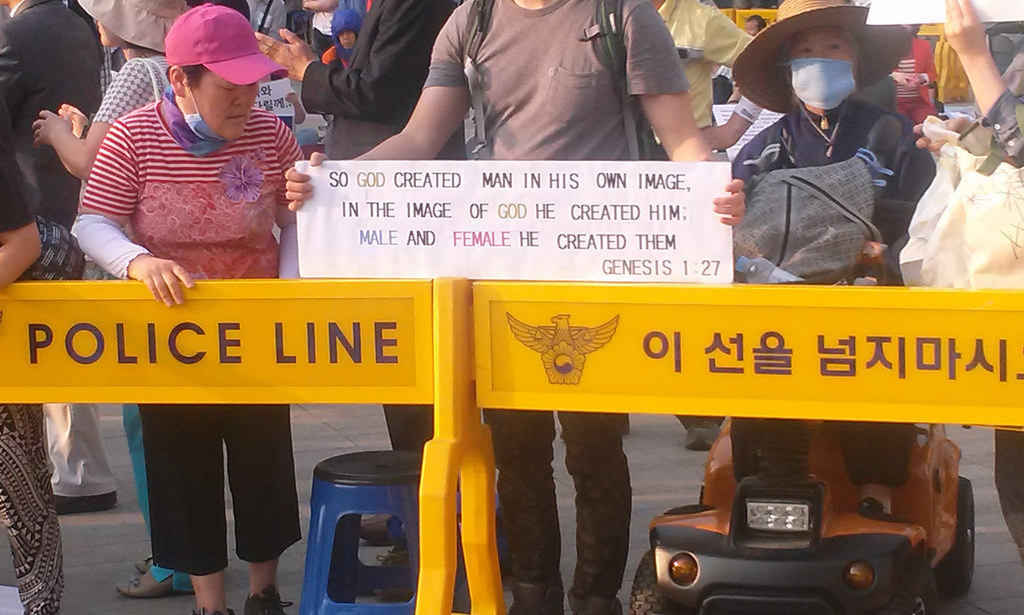 Seoul reportedly deployed 1,000 police officers to protect the Queer Cultural Festival from the protesters.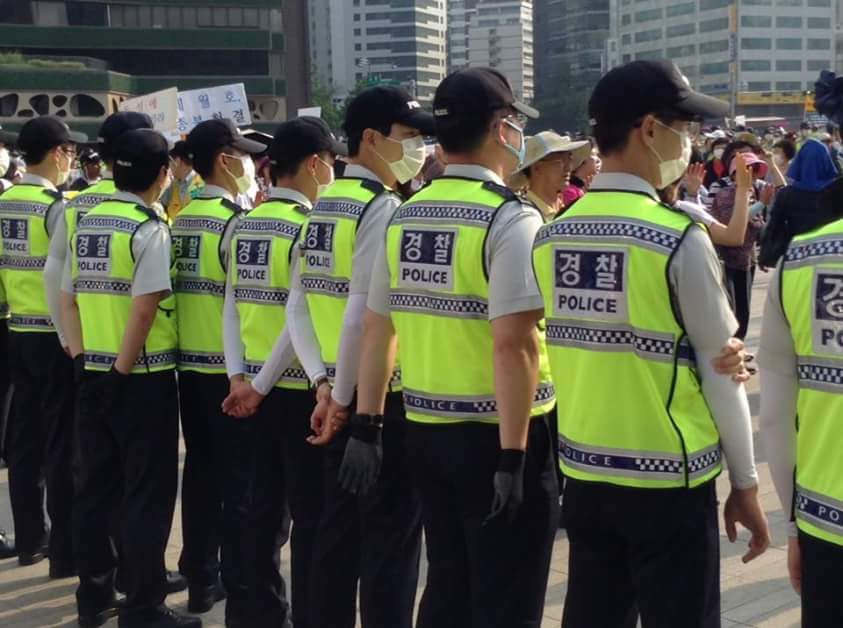 The Queer Cultural Festival opening ceremony did ultimately take place with about 150 people in attendance.
Anti-LGBT protesters reportedly continued to rally in front of city hall on Wednesday.
Confrontations are expected to continue leading up to June 28, when Queer Culture Festival organizers have vowed to hold a pride parade in defiance of the police ban. Before being denied the parade permit, organizers had projected 20,000 people would attend.