Russian Actor Who Called For Burning Gays Alive Calls For Recriminalization Of Homosexuality
Ivan Okhlobystin makes the call in an open letter on Twitlonger to President Vladimir Putin. Updated: Twitlonger's founder responds and deletes the letter.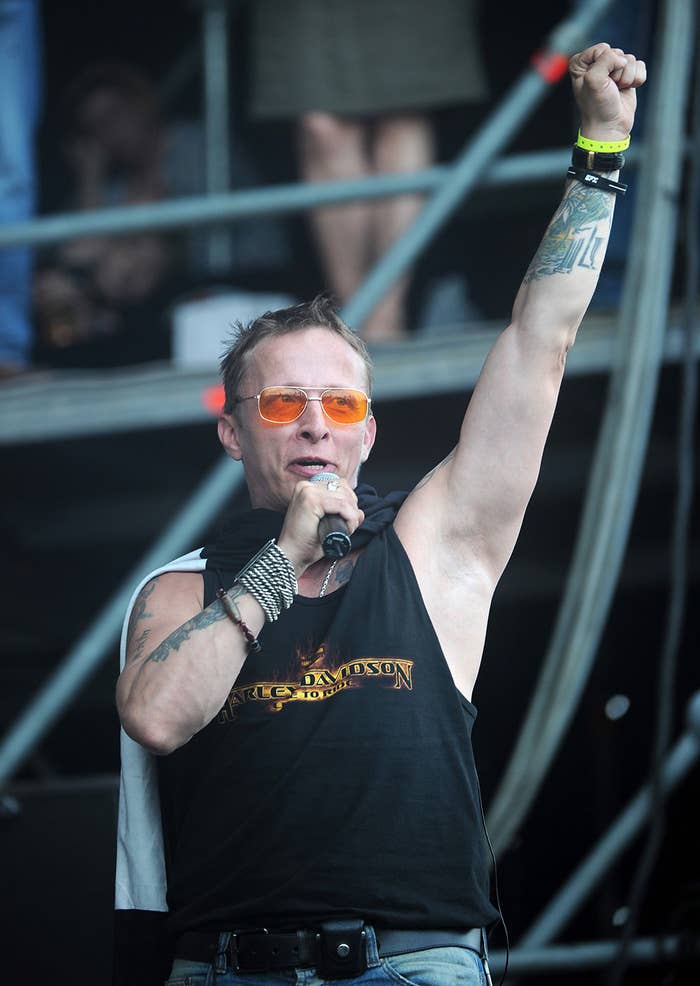 The Russian actor Ivan Okhlobystin, who last month said he wanted to burn gays alive in ovens, has called for the recriminalization of male homosexuality in an open letter to President Vladimir Putin.
Consensual same-sex intercourse was decriminalized in Russia in 1993, following the fall of the Soviet Union. Allowing it to remain legal, Okhlobystin wrote, "threatens to give sodomites the status of a 'social group' ... and hence a chance to defile the oncoming generation under the constitution. After all, sodomites can't have their own children and this 'social group' will be forced to multiply itself at the expense of our children."
The letter was initially published on Tuesday via Twitlonger, but was removed from the site without explanation. In a Twitter exchange that followed, Okhlobystin said someone else had taken it down and he did not disavow the message.
Vitaly Milonov, the member of the St. Petersburg legislature whose version
of the so-called "homosexual propaganda" law was the model for national legislation adopted in July 2013, quickly endorsed the proposal.
Initial reaction from the Kremlin suggested national lawmakers were cool to the idea, however.
Putin's spokesman, Dmitry Peskov, said, "We don't know right now" when asked about the government's position on the proposal during a radio interview.
The head of the Duma committee on criminal legislation, Pavel Krasheninnikov, told RIA-Novosti, a Russian news agency, that he was even more skeptical. The propaganda ban goes far enough in restricting LGBT people's rights, he said.
"As far as people's private lives are concerned — for God's sake, let them live the way they want to," Krasheninnikov said.
Okhlobystin, an Orthodox priest turned actor who stars in the Russian version of Scrubs, has caused global outrage following his comments last month calling for the extermination of LGBT people.
"I'd burn them all alive in ovens," he said last month. A group of Russian LGBT rights groups this week called on Apple Inc. to sever ties with a Russian distributor of the iPhone, which employs Okhlobystin to promote their products. The distributor, Euroset, also carries most international brands including Nokia, LG, and Samsung.
The Soviet Union imprisoned thousands of gay men under Article 121, which criminalized male homosexuality and made those found "guilty" of it subject to up to five years in prison.
As the story broke in Russia, it eventually caught the attention of Twitlonger's founder, as Russian users began tweeting that he deleted the post because he is gay. Gibson clarified that he is bisexual.
Eventually he said he deleted Okhlobystin's post for violating the site's Terms of Service.
Okhlobystin took to the service again to summarize the experience. ""Well, and so what? The day has not been lived in vain," he wrote. "Today we learned whom 'freedom of speech' works for and whom it doesn't, and that, according to liberally minded people, the world is divided between gays and white trash, which I myself consider it an honor to belong to. And Article 121 needs to be returned. As quickly as possible."