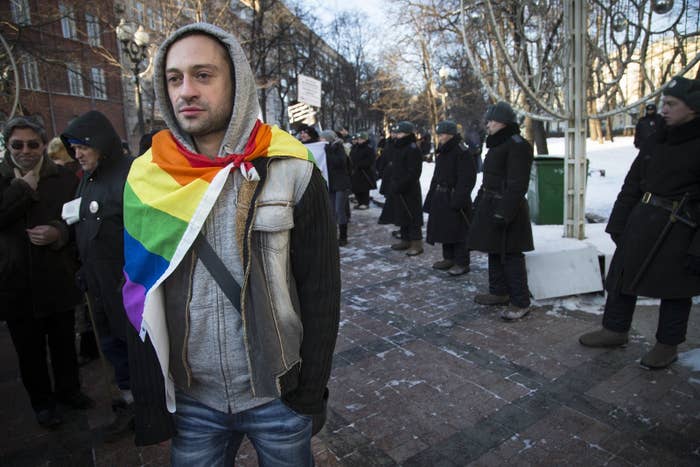 Russian LGBT activists say they have no plans to use the World Cup to shine a spotlight on the country's anti-LGBT policies.

High-profile protests by LGBT groups accompanied the 2014 Winter Olympics in Sochi, but activists say that — such is Vladimir Putin's crackdown on political dissent since then — a repeat would be pointless and a waste of resources.
Many believe that the tremendous energy that went into the Olympics protests produced little change — the so-called gay propaganda law is still in place, and widespread reports of torture and disappearance of LGBT people in Chechnya have still not been seriously investigated.
"Protests are not so effective in Russia, especially in the run-up to such huge public events. They would be put down swiftly and harshly," said Polina Andrianova of St. Petersburg's Coming Out organization, who was arrested in 2014 as part of a small group who posed for a photo with an LGBT rights banner near a St. Petersburg landmark ahead of the Sochi Games.
Since then the government has stepped up enforcement of a law requiring groups receiving funding from abroad to register as "foreign agents" to discredit NGOs or starve them of financial resources. The World Cup begins just three months after Putin won a fourth term as president in an election that saw opposition leader Alexei Navalny disqualified from the ballot; Navalny will be in jail when the tournament begins on charges of holding an illegal rally.
The government also enacted a special rule ahead of the World Cup mandating permits even for protests that involve just a single person, something ordinarily required only for protests involving groups of people.
Andrianova said that widespread international outcry did not lead to support from the Olympics' most powerful corporate sponsors, which might have had leverage to demand real reforms.

"In 2014, we lobbied large international companies, the games' sponsors, to do something creative to show their support of LGBT people in Russia. But none of the companies did anything of the sort," Andrianova said.
Minky Worden of Human Rights Watch, who worked on advocating with the International Olympic Committee (IOC) in 2014 and with the soccer governing body FIFA ahead of the World Cup, said that FIFA has done even less to show public support for LGBT activists than the IOC, making it harder to use the tournament to demand reform.
"The IOC was open to public expression of support for the LGBT community," Worden said, pointing to gestures like a meeting between the IOC president and Russian LGBT activists in November 2013.
By contrast, FIFA's leadership has not made any such public gestures, she said, nor has the organization used the adoption of language in 2017 committing to "addressing discrimination in all its forms" to demand the repeal of Russia's gay propaganda law. And instead of using the tournament to demand accountability from Chechen officials for the alleged murders of LGBT people, FIFA appears to be rewarding the local leadership by allowing the Egyptian team to base its training camp in the Chechen capital of Grozny.
"FIFA has not understood the lesson of the Sochi Olympics that you have to take [human rights concerns] up at the highest level," Worden said. "Whatever you're doing to protect the safety of the [LGBT] fans behind the scene, it's important that you say publicly that soccer is not a place that tolerates discrimination against LGBT people … FIFA is not doing that, so the LGBT community is not looking to them for support."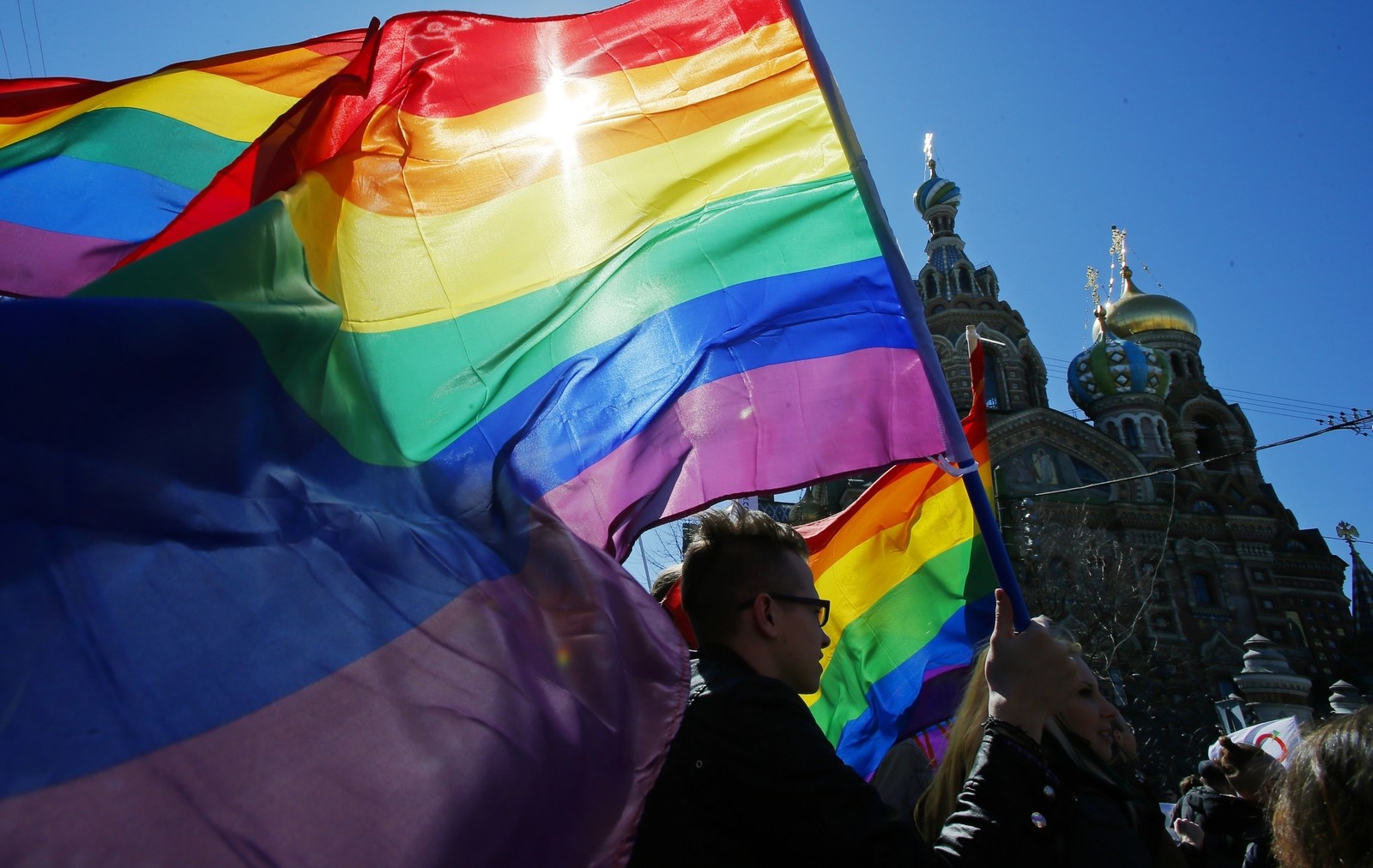 A FIFA spokesperson responded to this criticism in a statement, saying, "FIFA has reached out and is in regular contact with relevant stakeholders in the field of diversity and anti-discrimination." The statement said that FIFA condemned the LGBT purge in Chechnya, adding, "FIFA is fully committed to implementing its human rights responsibilities ... and does not legitimise any regimes."
When asked what it was doing to promote LGBT rights, the spokesperson said that "as a matter of principle, any violation of human rights related to FIFA's activities is therefore in opposition to FIFA's own values."
The Russian Football Union did not respond to a request for comment for this story.

Much of the public discussion ahead of the World Cup has focused on the safety of LGBT fans during the tournament, obscuring the situation faced by LGBT Russians, said Alexandr Agapov of the Russian LGBT Sport Federation.
Instead of the street protests that were organized around the Olympics, Agapov's group is planning a "Football for All" festival in Russian cities that it hopes will feature openly gay figures in professional soccer.
Agapov told BuzzFeed News he is in talks with Thomas Hitzlsperger to participate. Former German international Hitzlsperger competed in the World Cup in 2006 and was the most high-profile soccer player to come out when he did so after he retired in 2013.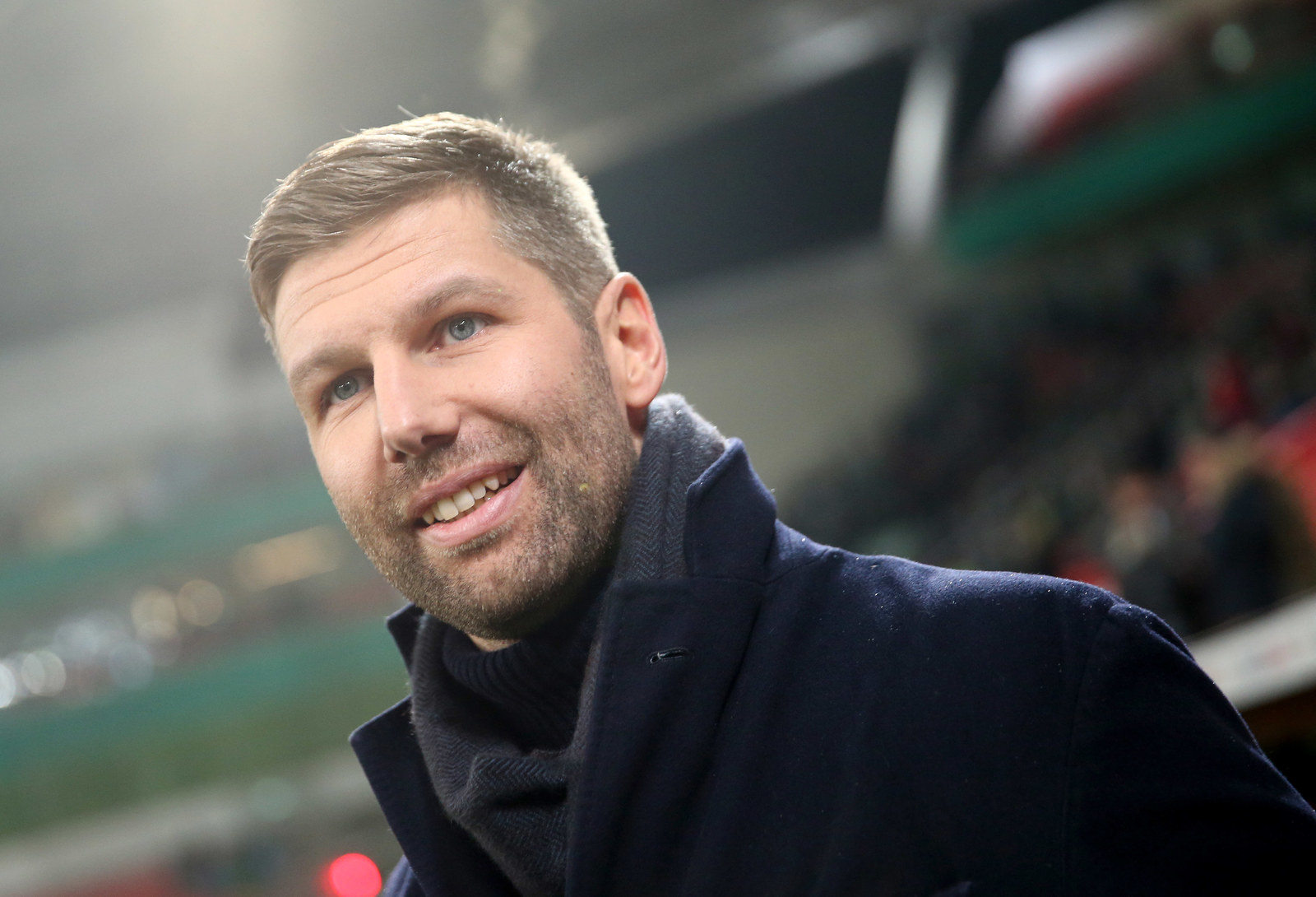 Hitzlsperger did not respond to a message from BuzzFeed News, but the out English professional soccer referee Ryan Atkin said he would attend.

Agapov said he had had some closed-door meetings with FIFA officials and was hoping the organization would support the festival. The FIFA spokesperson said the organization is "about to sign a contract" to provide "seed funding" for the event, though they did not say how much the contribution would be.
Agapov said he hoped FIFA's support could create pressure on the Russian Football Union to engage with his group and enable the festival to become an annual event. But, he said, "it took too much time to decide whether they are going to support LGBT [issues] in Russia relating to the World Cup, to support our project or not."
This festival is in keeping with a strategy that Coming Out's Andrianova said has allowed the movement to grow despite the crackdown on LGBT rights.
"The movement has grown a lot: There's much more civil activism and grassroots activism, the movement has many more allies, we organize our festivals and sometimes even rallies," Andrianova said. "It's important that the international community doesn't think that we can't do anything in Russia — it's just not the case."
Some of the major international groups that ran large campaigns in support of LGBT rights in Russia in 2014 are also not organizing around the World Cup.
Ty Cobb, the director of the Human Rights Campaign's international work, said HRC decided not to run a campaign largely because it expected low interest from members after the US failed to qualify for the competition. The European branch of the International Lesbian and Gay Association is also keeping a low profile around the World Cup, which advocacy director Katrin Hugendubel said was because campaigns around high-profile events may "raise international awareness but unfortunately often fail to deliver the structural changes that are needed to ensure sustainable impact."
Agapov said he was concerned that many LGBT soccer fans were not planning to go to the games. He's concerned the lack of visibility around LGBT people attending the games could play into Russian propaganda that Western media has been exaggerating the importance of LGBT rights.
"This matches so well the propaganda message that [says] LGBT people are a Western creation," he said.