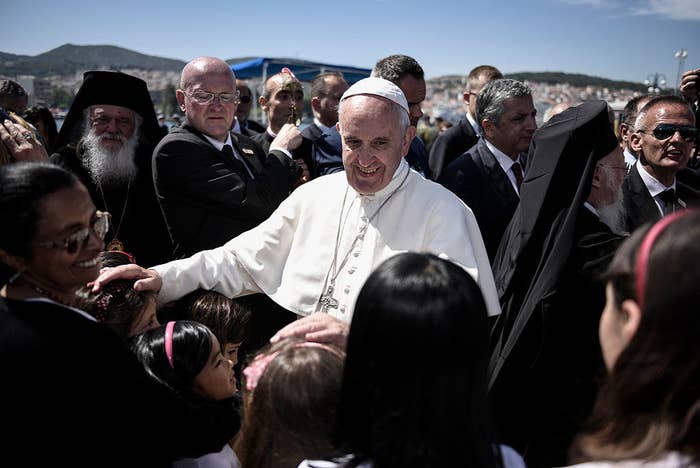 Pope Francis said Sunday that the Church "must not only apologize ... to a gay person it offended, but we must apologize to the poor, to women who have been exploited, to children forced into labor, apologize for having blessed so many weapons," the AP reported.
The pope made the remarks aboard the papal plane when asked to comment on a call for an apology to gay people by German Cardinal Reinhard Marx, who also defended efforts to include language suggesting that might same-sex partnerships have "worth" in a document on family compiled during a worldwide consultation with bishops.
The pope followed his statement by adding that he was not speaking of the Catholic Church as an institution, but rather, "When I say the church: Christians. The church is healthy. We are the sinners."
In the end, bishops rejected the language Marx initially proposed on homosexuality. Pope Francis' statement on family issued in April, called "The Joy of Love" or "Amoris Laetitia," restated existing church teaching: that "'every sign of unjust discrimination' is to be carefully avoided" against gays and lesbians, but that "there are absolutely no grounds for considering homosexual unions to be in any way similar or even remotely analogous to God's plan for marriage and family."
While Pope Francis has largely avoided harsh language of LGBT people, there has been few signs that the church has moderated its opposition to secular laws concerning LGBT rights, and the pope has personally thrown his weight behind efforts to enacting laws that would block marriage equality.