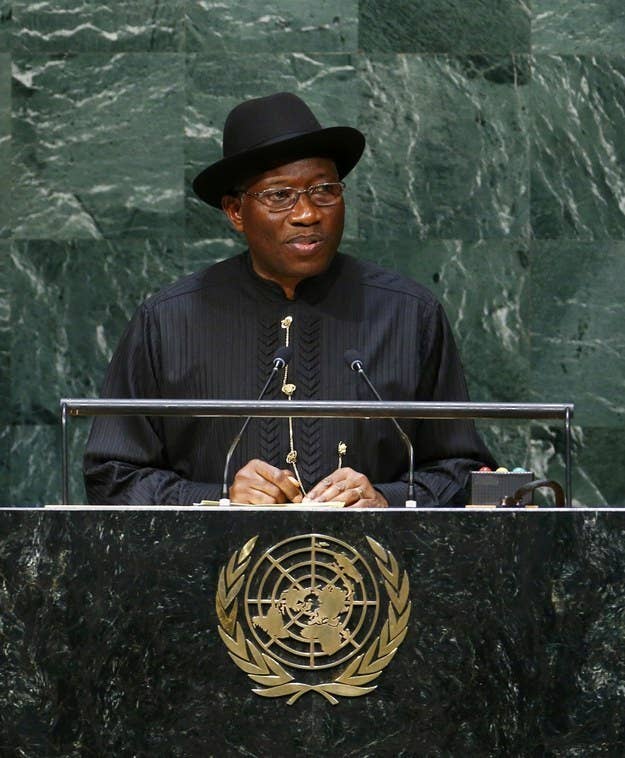 A judge with Nigeria's Federal High Court threw out a challenge to a sweeping anti-LGBT law enacted in January on Wednesday, ruling that the person bringing the case did not have standing to challenge the law.
The case was brought by Teriah Joseph Ebah, a 42-year-old Nigerian who has lived in the United Kingdom for the past 14 years. Ebah, who is married to a woman and has children, told BuzzFeed News by phone that he decided to sue even though he is not LGBT because, "I decided I wasn't going to accept a Nigeria that was discriminatory." His lawyer, Mike Enahoro Ebah, said the judge had tossed out the case because he could not prove he had been directly harmed by the law.
The suit contended that the Anti-Same Sex Marriage Act — which not only imposes harsh jail sentences for performing same-sex marriages but also criminalizes advocating LGBT rights — violated fundamental human rights protections under Nigerian law. Dozens were arrested in the weeks following the law's passage and there were reported outbreaks of mob attacks against individuals alleged to be LGBT.
Ebah's lawyer argued that human rights codes enables any person to bring a suit when a law violates fundamental human rights even if they are not part of the effected group, but the judge disagreed. The lawyer said he planned to appeal the decision.
The ruling from the Federal High Court's Abuja Division was not immediately available, but it is not clear that LGBT activists will regard this decision as a setback. Ebah brought his case without consulting any human rights activists in Nigeria or the community of LGBT rights Nigerians living in the U.K., and many were initially skeptical of his efforts. Nigerian activists who have worked on LGBT and women's rights have been preparing to bring lawsuits, but have been waiting until they felt the timing was right. If the ruling was solely based on the fact that Ebah is not a member of the group affected by the law, it could clear an easier path for those suits to come to court.
The dismissal of this case on the question of standing "opens a better door for us to challenge the law," said Nigerian activist Bisi Alimi, who now lives in the U.K., said in an interview shortly before the ruling was announced.