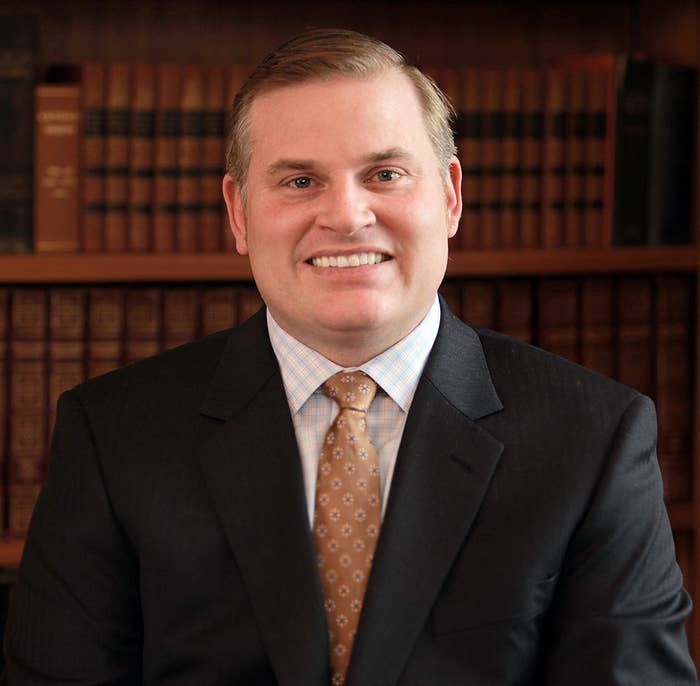 WASHINGTON — The National Organization for Marriage is continuing to work towards the creation of an International Organization for Marriage, NOM President Brian Brown told BuzzFeed News in an interview just before the start of NOM's March for Marriage in Washington on Saturday.
A planning meeting was held around last year's March for Marriage, convening members of groups opposed to marriage equality from around 70 countries to begin working to that goal, BuzzFeed News reported last spring. This year's march does not feature the international speakers that last year's did, perhaps because of the pending U.S. Supreme Court ruling on state bans on same-sex marriage.
Although "we have our hands full here in the U.S." at the moment, Brown said, the group was "definitely" still working to establish "an organization that focuses on uniting people of different faiths and different backgrounds internationally" to oppose same-sex marriage.
Brown has also been working to build formal ties internationally outside of his role at NOM, most notably as a board member of the Spain-based conservative online advocacy platform CitizenGo that now says it collaborates with organizations in 50 different countries.
"We're working with everyone that we can that believes that marriage is the union of a man and a woman all around the world," Brown said, adding that this was a logical extension of conversations his organization has long participated in with activists in other countries. Brown wasn't certain of when an International Organization for Marriage would officially launch, but said, "I think there will be a formal launch" at some point.
"We have have lot on our plates here [in the U.S.]," Brown said. "So far what we've concentrated on is just getting people together internationally and having more discussion on what's working, what's not working."
Brown said an international group is needed to counter the influence of organizations like the International Lesbian and Gay Association, which he said has had great "success" at advancing LGBT rights at the United Nations and the European Union.
"The fundamental reality is that there are now 18 states that have same-sex marriage that are member states of the United Nations, [but] ... the overwhelming majority of countries don't have same-sex marriage," Brown said. "There is an immense pressure from Western countries to impose a new form of cultural imperialism on countries that don't want this.... I am hopeful that one day there will be an [international] organization that's more formal and more structured because there's clearly a need to it."