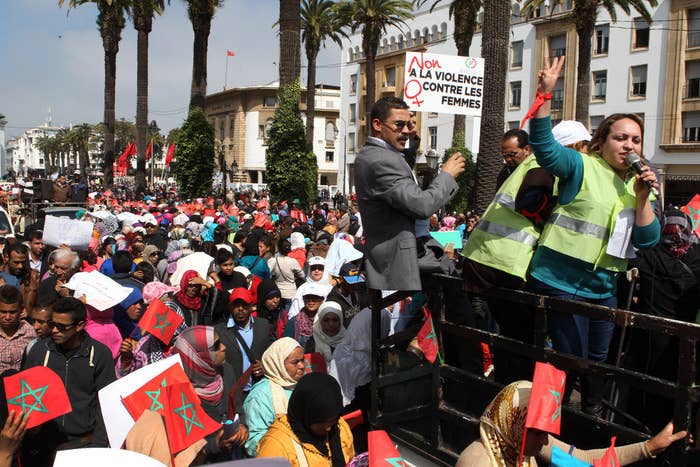 Moroccan authorities have reportedly arrested 20 people accused of homosexuality in Agadir, a coastal resort city in central Morocco, according to a statement sent late Thursday by the LGBT rights group the Aswat Collective.
The statement cites a June 16 report in the Al Massae newspaper saying that 20 gay and trans people were arrested in Agadir and are being charged with "incitement to corruption." An image of the article that appeared on Al Massae's website was posted on the group's Facebook page.

Aswat said that it has documented five additional arrests of people accused of homosexuality since February.
"The Moroccan authorities reaffirm their position through this campaign of oppression and arrests targeting homosexuals, while the country is having an intense debate relative to the decriminalization of homosexuality," the group said.
The arrests come amid growing debate over homosexuality sparked in part by a protest in Rabat, the Moroccan capital, by the Paris-based feminist organization Femen. On June 2, two Femen activists took a photograph in front of a well-known Rabat landmark while kissing topless with the slogan "In gay we trust" written on their bodies. The women were arrested and quickly deported.
The following day, two Moroccan men identified as 25-year-old Mohsine and 38-year-old Lahcen were arrested in the same spot and charged with "violating public modesty."
Police reportedly alleged the men were holding each other while taking a picture in a reenactment of the Femen protest. The men, who say they were just taking a tourist photograph, face up to three years in jail under the Moroccan code criminalizing homosexuality. They are expected to be sentenced on Friday.
Aswat Collective said it believes the men are being made an example of by the government, which feels under pressure to respond to the impression that foreign activists are promoting homosexuality in the country.
On June 3, an LGBT activist with the Spanish organization NOVACT was also deported.