Massachusetts Anti-Gay Activist Tells Jamaica To Preserve Law Banning Sodomy
"They say [repealing] it is about freedom and tolerance and anti-violence... but it's ultimately about tyranny and an increase in diseases and the loss of your freedoms," MassResistance's Brian Camenker said at an event in Kingston.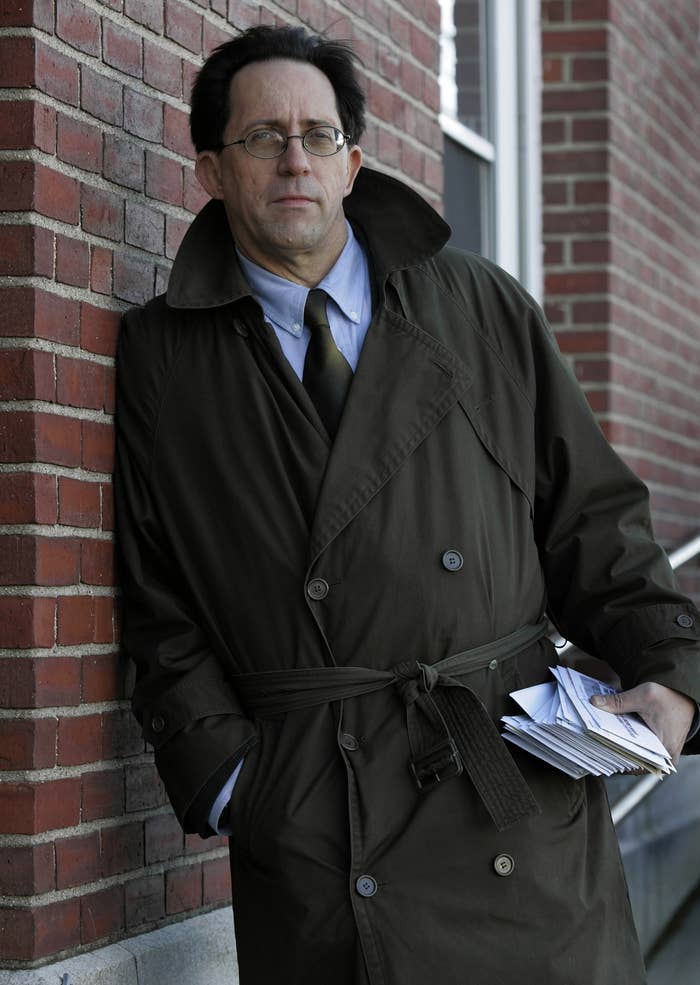 An anti-gay activist from Massachusetts has warned Jamaicans that repealing the country's sodomy provision would end freedom of speech and lead to a surge of sexually transmitted diseases during a rally in Kingston.
Brian Camenker, founder of MassResistance, was the keynote speaker at an event organized by the Jamaican Coalition for a Healthy Society in the Jamaican capital's Emancipation Park on Dec. 10. The organization has led a campaign to preserve the sodomy provision — known locally as the "buggery law" — following Prime Minister Portia Simpson-Miller's suggestion just before her 2011 election that she might allow a vote on its repeal.
"I am here to warn you that [repeal of the buggery law] will have terrible consequences," Camenker said, according to a video of the event uploaded by MassResistance on Saturday. "A law that contradicts God's law is the beginning of a slippery slope that you cannot imagine."
Camenker described a series of events that he said flowed from the decriminalization of sodomy in Massachusetts, including the "indoctrination" of children in schools and the suppression of religious people opposed to LGBT rights.
"If you think it can't get worse, think again," he said, saying that protections for transgender students in schools were the latest diktat from "the radical homosexual movement." "Students or Teachers who disagree can be punished — it's madness!"
MassResistance is considered a hate group by the Southern Poverty Law Center, and Camenker has previously accused LGBT activists of borrowing techniques from the Nazis and imposing laws reminiscent of Jim Crow segregation.
In Kingston, Camenker denounced efforts to ban treatments designed to turn LGBT children straight.
What about kids who are sexually molested early on and as a result have homosexual or crossdressing feelings. Suppose they want help and counseling to deal with those issues. The radical homosexual movement will have none of that. They're saying that kids shouldn't be allowed to get counseling or help because, they say, the kids are really quote born that way and that homosexuality is natural and normal.... It's a horrible thing to do to helpless kids, but it's part of the radical political agenda that started with legalizing the behavior.
Camenker also refuted the notion that homophobia was the main cause of violence against LGBT people. "You'll hear a lot of talk about violence against gays; what they don't tell you is that it's predominantly from other gays," Camenker said.
His comments echo arguments frequently made by conservatives in Jamaica to minimize widespread reports of hate crimes, which have surged recently on the island.
"The repeal of the buggery law is being sold to you in a very slick and dishonest way," Camenker concluded:
They say [repealing] it is about freedom and tolerance and anti-violence... That's what we were told too, but it's ultimately about tyranny and an increase in diseases and the loss of your freedoms. I hope that you in Jamaica can use our experience to your advantage. As Martin Luther King said in his famous "Letter from [a] Birmingham Jail", a law that doesn't square with God's law is no law at all."
Camenker's appearance followed a by another American anti-gay activist, Peter LaBarbera, at a conference organized by the Jamaican Coalition for a Healthy Society on Dec. 7. LaBarbera appeared alongside the British activist Andrea Minichiello Williams, and both argued that homosexuality was a choice and linked to pedophilia.
After Camenker's remarks, JCHS Chairman Wayne West told the audience that the organization was inviting these speakers to Jamaica so that we can have "a truthful discussion about the implications of [repealing the buggery law] so that when the decision is made, no one can say we didn't know this will happen."
"We are speaking the truth under the stars before this country; it is being broadcast over the air," he said. "Our hands will not have the blood of the generations of children who may be living in a country where there is no freedom of speech, no freedom of conscience, and one has to bow and cow-tow to a sexual rights agenda. You have been warned."