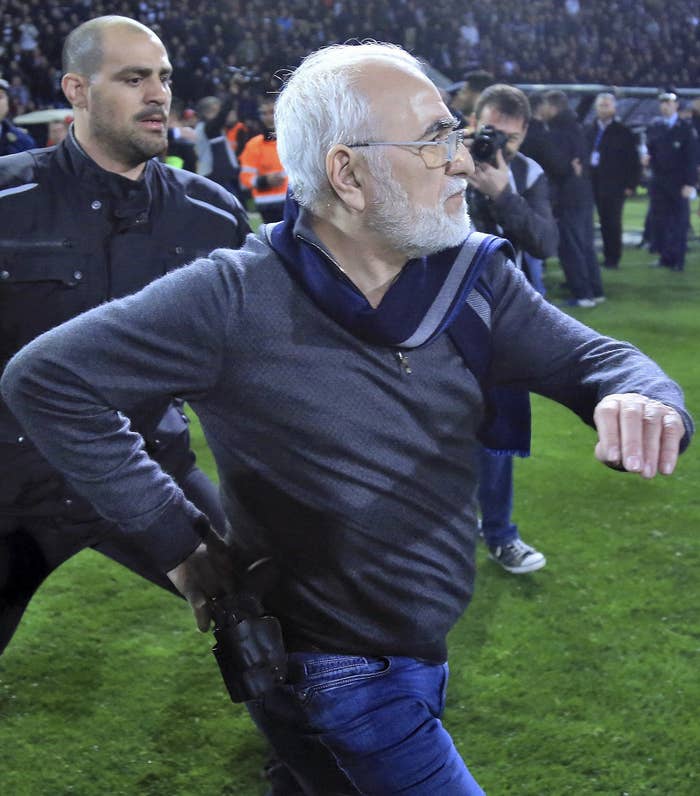 SKOPJE, Macedonia — Macedonian officials report having uncovered an alleged massive scheme run by Russian-Greek businessmen to incite violence ahead of a referendum that would allow the country to join NATO.
Investigators have gathered evidence that a former Russian politician named Ivan Savvidis, who is now one of the world's richest men, has distributed more than $350,000 to derail a key referendum later this year.
This is according to Interior Ministry documents reviewed by BuzzFeed News's reporting partners, the Organized Crime and Corruption Reporting Project, and Investigative Reporting Lab Macedonia.
Macedonia's government, which took office last year after a political crisis that nearly sparked a civil war, believes that joining NATO is key to bringing stability and economic growth to the country. Russia, which supported Macedonia's previous government, has long opposed efforts to expand NATO in the Balkans, a region of strategic importance that has historic cultural ties to Russia.
Macedonia's Prime Minister Zoran Zaev told BuzzFeed News in an interview on Friday that his government has received multiple reports that "Greek businessmen" who are "sympathetic to the Russian cause" paid Macedonians amounts ranging from $13,000 to $21,000 to "commit acts of violence" ahead of a crucial referendum later this year that will determine whether the Balkan state will be able join NATO.
But that turned out to only be part of a much bigger effort that allegedly saw hundreds of thousands of dollars distributed to Macedonian politicians, nationalist organizations, and soccer hooligans to derail the vote.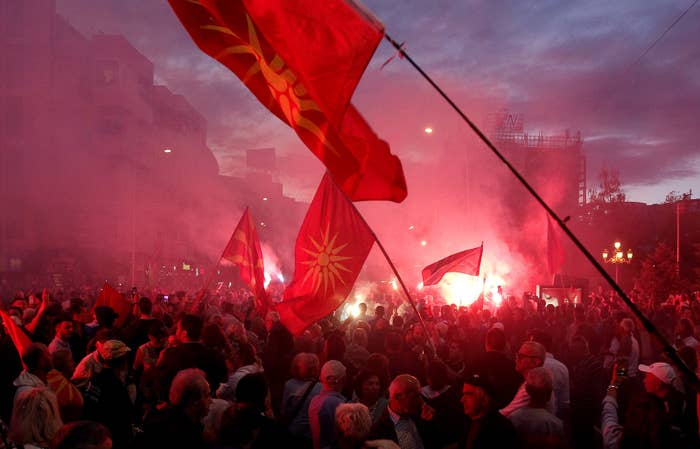 Savvidis is a citizen of Russia and Greece who first made his fortune owning Russia's state tobacco company. But he has since become a major force in northern Greece. He owns PAOK FC, the soccer team in the city of Thessaloniki, several Greek media outlets, and is part owner of the city's port. Savvidis is reportedly close to Russian President Vladimir Putin, and has also been honored by the leadership of the Russian Orthodox Church. Savvidis most recently made international headlines when he rushed onto the field during a game wearing a gun in a shoulder holster.
The Interior Ministry documents showed that some of the payments were made in cash carried across the Greek border, as well as transfers that may be easier to trace. A soccer hooligan involved in violent demonstrations against the deal in June confirmed to the Investigative Reporting Lab that he had received payments.
Savvidis did not respond directly to requests for comment from a BuzzFeed News reporter, but his company released a statement to Greek media after this article was first published that said, "We make it absolutely clear that businessman Ivan Savvidis has nothing to do with the allegations of this totally false and highly slanderous report. That is why, in the next few hours and making use of all legal resources available to us, we will file a lawsuit against the medium and the authors of this unsubstantiated report."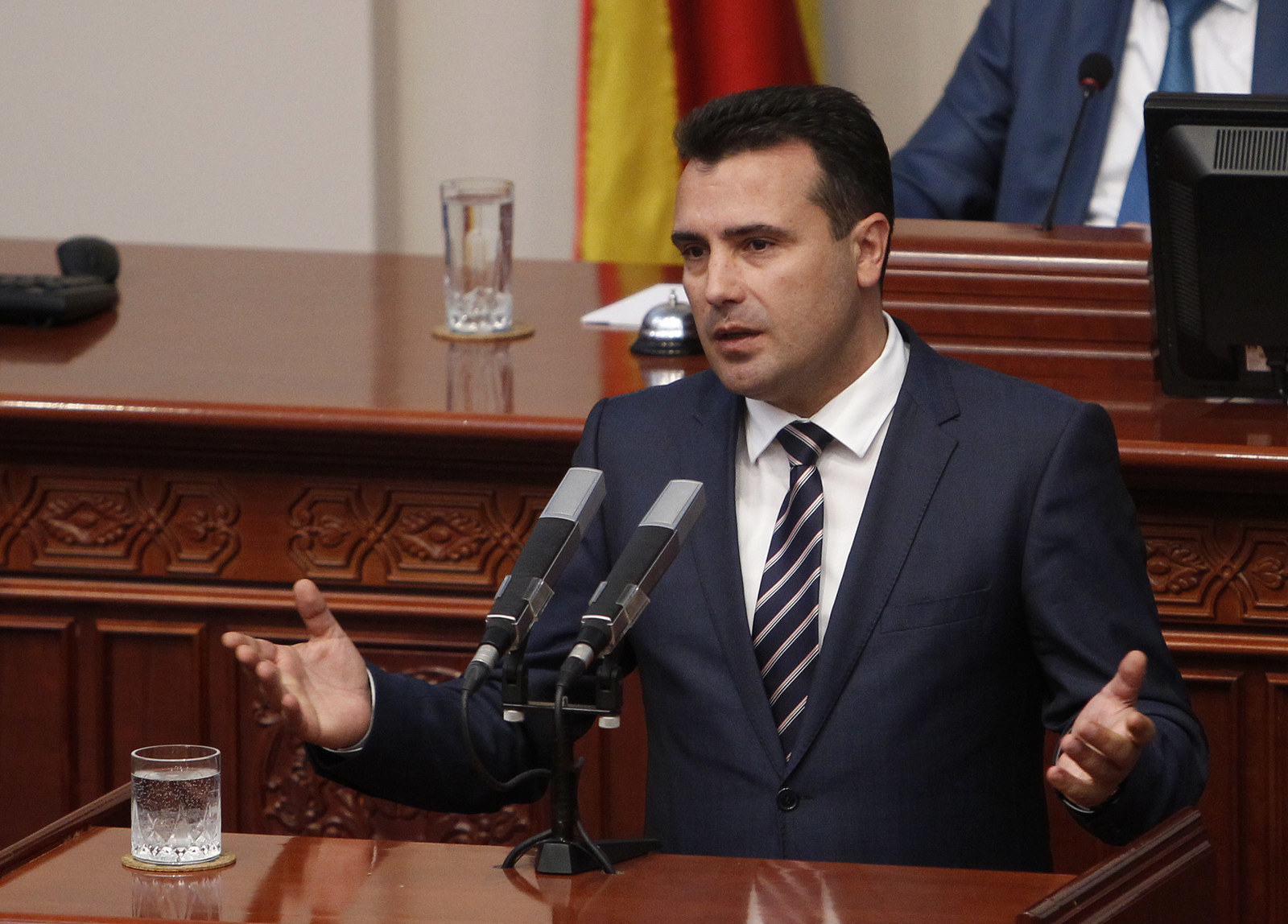 Zaev made the allegations about payments during an interview in the Macedonian capital Skopje, having just returned from the NATO summit in Brussels where Macedonia was officially invited to move toward NATO membership. During the summit, Zaev said he privately asked for help with the referendum from US President Donald Trump, who met with Russian President Vladimir Putin on Monday amid growing allegations that Russian agents tried to help his 2016 campaign.
The biggest obstacle to Macedonia's membership in NATO has been a long running dispute with neighboring Greece, which has insisted the country change its name before joining international institutions because the name is also claimed by the Greek region of Macedonia.
Macedonians will be asked to approve the change to the country's name to Northern Macedonia in a referendum this fall, after which Greek leaders have promised to follow the name change with a vote to normalize relations. But both votes are far from certain, since the deal is vehemently opposed by nationalists on both sides of the border.
Just before NATO leaders signed the invitation for Macedonia to join NATO in Brussels last week, news broke that Greece had expelled Russian diplomats over allegations they attempted to bribe Greek officials to help kill the deal.
"The Russian representatives who were here, and also others from Moscow, [don't] hide themselves that they are against our integration in NATO," Zaev said. "Part of them are connected with media, part of them … encourage the young people to protest in front of the Parliament, to attack police men, that kind of things. It's very obvious."
Russian Foreign Ministry spokesperson Maria Zakharova did not immediately respond to a request for comment.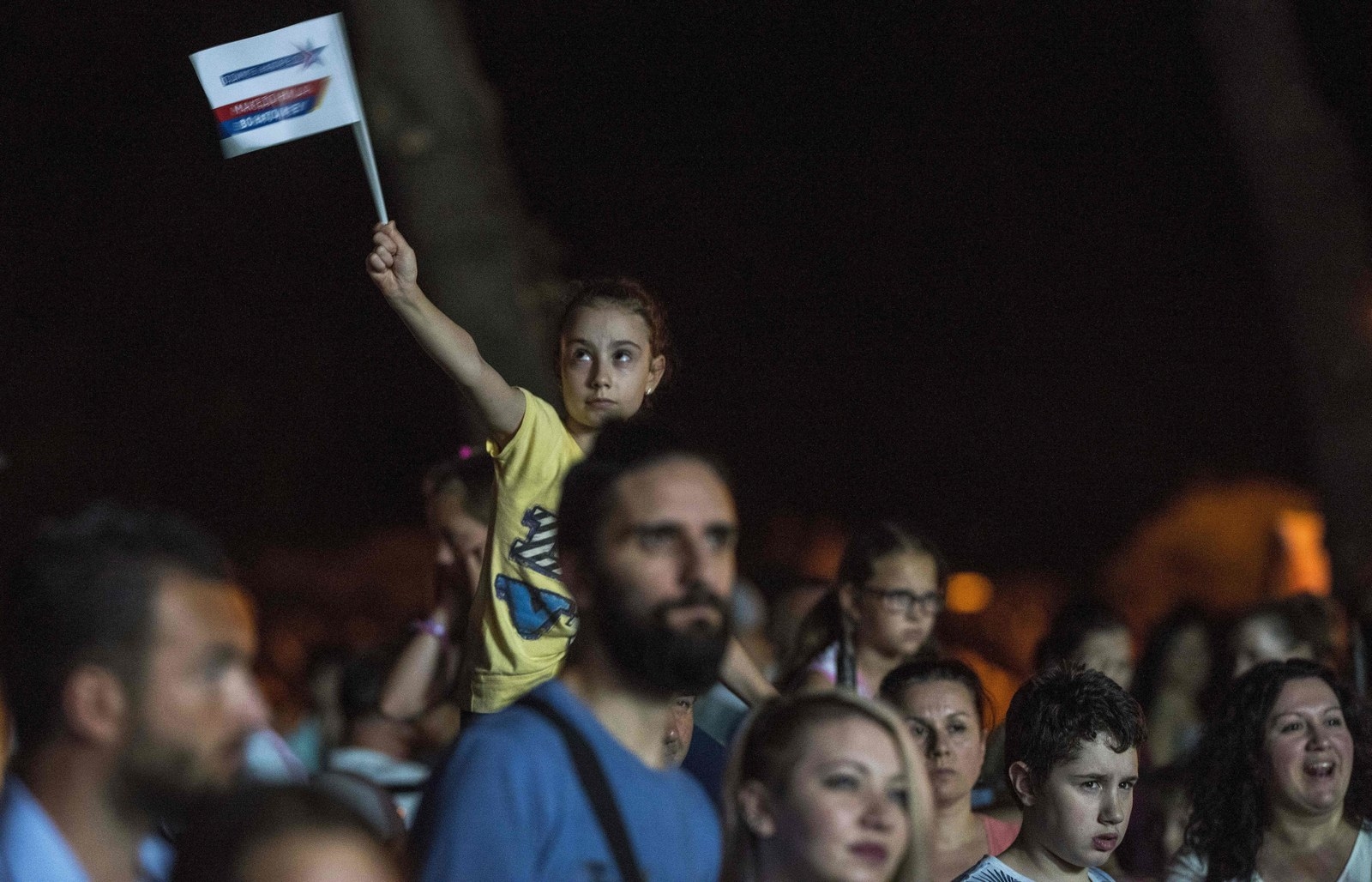 The upcoming referendum is testing the relationship between Greece and Russia — and the place of Greeks aligned with Russian interests — in an unprecedented way. Until the recent diplomatic expulsions, Greece enjoyed a warm relationship with Moscow and avoided diplomatic disputes with Russia.

After expelling the diplomats, Greece appeared to underscore its displeasure by deporting a criminal suspect to France who was also wanted in Russia.
Nikos Xydakis, Greece's alternate foreign minister for European affairs, said he had no information on the alleged payments to Macedonians, but told BuzzFeed News in a phone interview that Greek officials received reports a few years ago that "there is a network [from] some other countries that want to have some influence or regional authorities or even the central government."
In general, Xydakis said this was not a matter of great concern, but added that the Macedonia name change issue "is a game changer" that could make matters more serious. Greece's message to Russia had been very clear, he said, that the name deal "is between Skopje and Athens, and we don't anybody else to get involved."
Zaev said he is reassured that Greece is standing up to Russia in defending the agreement.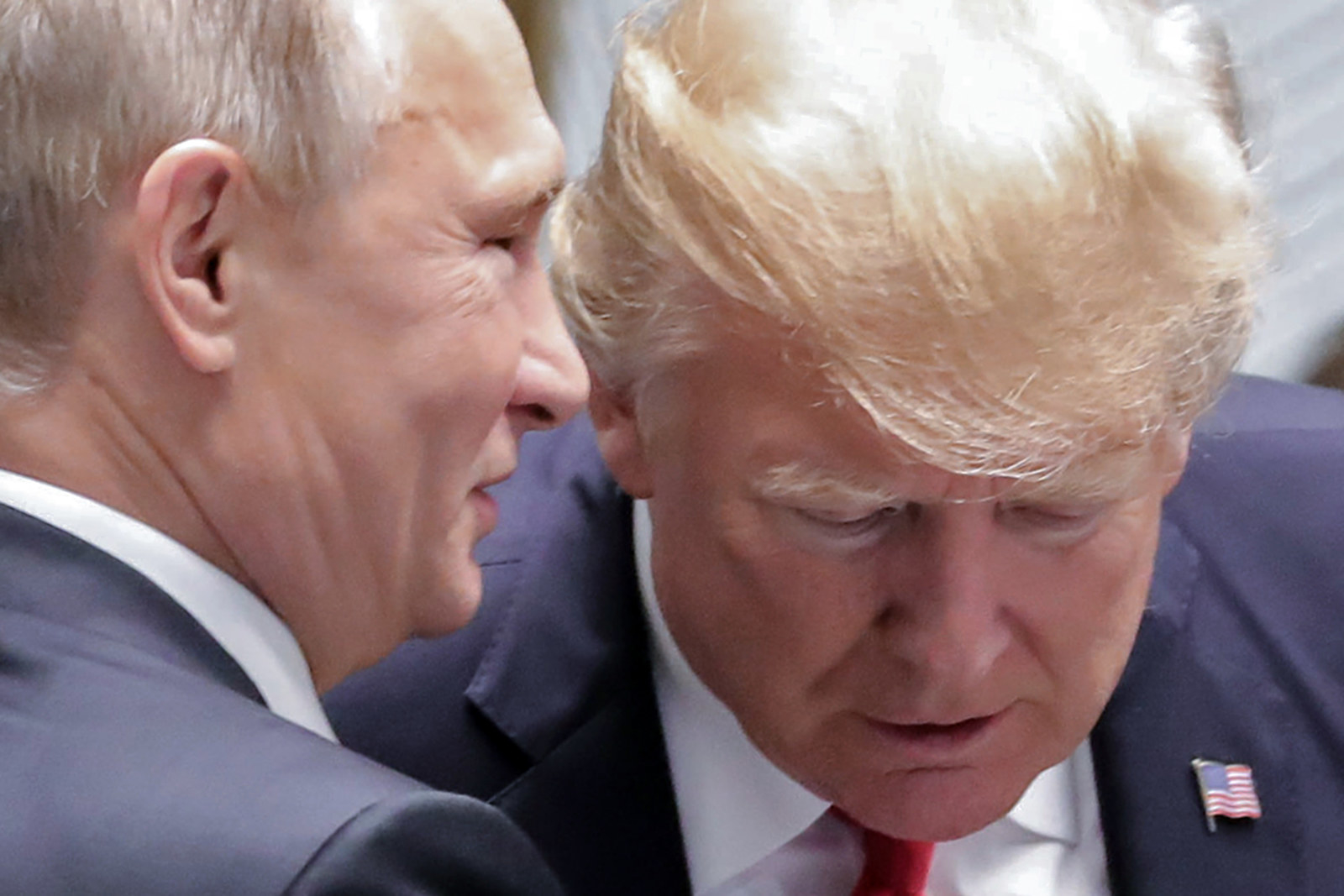 He said it was a "good message" for him and Macedonian citizens that Greece, despite the protests and opposition to the naming deal, appeared to "care about this agreement."
"We will take all necessary measures to block inappropriate activities what will happen here."

The Balkans is a key battleground in Russia's efforts to prevent countries once solidly allied with Moscow from building alliances with Western Europe, and Moscow has recently been accused of going to great lengths to prevent pro-Western politicians from gaining power.
The government of nearby Montenegro accused Russia of being behind a coup attempt in February 2017, and Macedonian intelligence agencies gathered evidence of a Russian operation to pull the country away from Western alliances that ran for almost a decade, according to documents obtained by the Organized Crime and Corruption Reporting Project.
Zaev said he believes that integrating with NATO is essential for creating security in the country.
"The integration protest means finally that we will be a country that has support from everybody in the world," he said.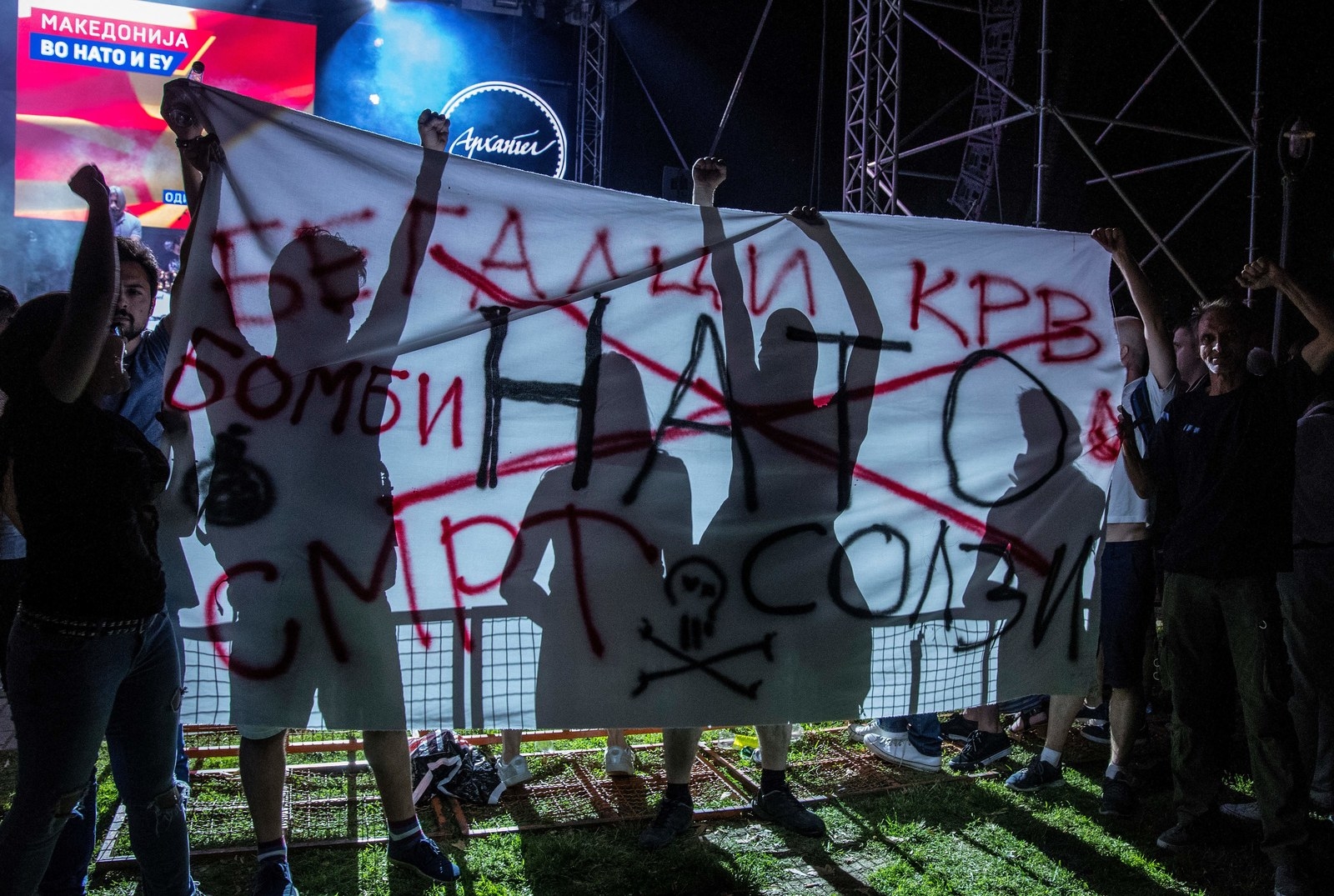 And he wants that support from Trump, even though the US president has been very critical of NATO.

Zaev said that he asked Trump during the NATO summit "to help our state to have a successful referendum, our citizens have [the] democratic right to use [this] opportunity to decide what kind of future we will move [towards] in the future." He also said he would welcome Trump to Macedonia to campaign during the referendum.
"The United States — still — is the huge example of democratic institutions, [rule] of law, free speech, and free media. That is the important thing," Zaev said. "It's a huge model for us and good example."
Zaev said this was true despite the fact that Trump has attacked the US press and the independence of the Justice Department investigation that has now charged 25 Russians for trying to swing the 2016 election in his favor. Bringing Macedonia into NATO has long been a strategic goal of the US, and Zaev said that the US government has spent more than $1.75 billion to promote democracy in the country.
"I think that the institutions in the United States [are] so strong not even [a] president can make so big damage," Zaev said. "I think there will remain a good example, especially for this part of the world."