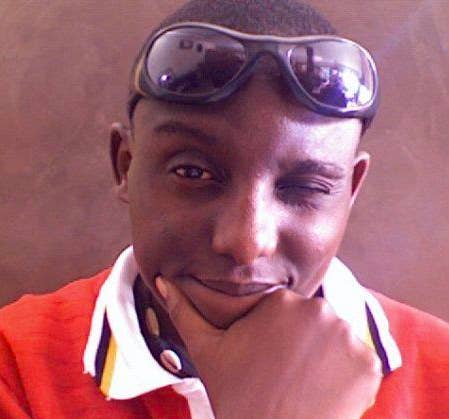 A lawsuit filed Tuesday against Uganda's Anti-Homosexuality Act is not the first time LGBT activists have turned to the country's courts for protection — and, at least twice, they've won.
"The rest of the government, frankly speaking, is a dictatorship," said Paul Semugoma, a Ugandan HIV advocate now living in South Africa who is one of the parties to the suit filed Tuesday against the law, which provides for jail terms of up to life in prison for those found "guilty" of engaging in gay sex and essentially bans LGBT advocacy. "The paradox is [that] the courts of Uganda are kind of independent," he said.
The first major LGBT rights suit brought in Uganda was filed by Victor Mukasa, then head of the group Sexual Minorities Uganda, in 2006. He sued the country's attorney general after security forces broke down his door in 2005 while he was at work, confiscated advocacy materials, and arrested a friend who was staying with him.
He filed suit almost 18 months after the raid because he could not find a lawyer who would represent him. He spent six months of that time living in hiding at an Amnesty International safe house, and then went to South Africa until a date was set for his hearing. He returned with the goal of mobilizing the LGBT community around the process.
"Suing the government was not something I wanted to do, but it was for the community," he said. "I was not the first to be raided and I would not be the last."
When the High Court ruled in his favor in 2008, it was transformative, Mukasa said. It inspired another activist with Sexual Minorities Uganda, David Kato, and others to sue the Ugandan newspaper Rolling Stone for publishing the names and photos of people said to be gay.
The courts first ordered Rolling Stone to halt publishing in November of 2010, and then, in January of 2011, the High Court awarded those named hundreds of dollars in damages.
Those victories, however, came at a high cost to those who've gone to court. A few weeks after winning the suit against Rolling Stone Kato was bludgeoned to death by an attacker wielding a hammer.
Mukasa left Uganda before the court ruled in his favor, facing a stream of death threats targeting him and his school-aged daughter. He now lives in the United States.
The LGBT activists who have joined with politicians and law professors to bring the new suit — including the current head of Sexual Minorities Uganda, Frank Mugisha, and trans activist Julian Pepe Onziema — are taking a risk, Mukasa said, adding that it was one he thought they have to take.
"I support it 101%. If I were there I would do the same thing," he said.