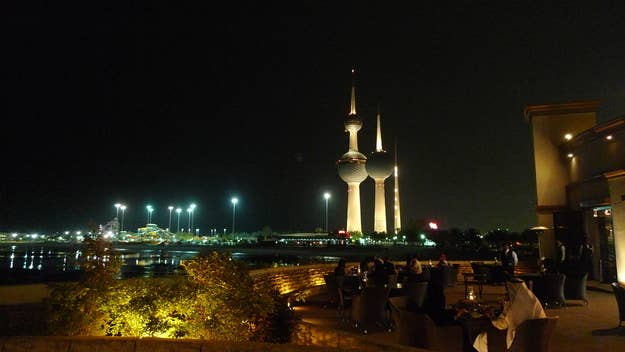 The government of Kuwait is formally considering banning homosexuals from entering the country, Gulf News reports.
The report suggests that routine medical exams required for expatriates entering the six countries of the Gulf Cooperation Committee could be used to identify homosexuals who would be prevented from entering Kuwait. Sodomy is a crime in all of the GCC countries, which also include Bahrain, Oman, Qatar, Saudi Arabia and the United Arab Emirates.
The report quoted Yousuf Mindkar, the Kuwait health ministry's director of public health, explaining, "Health centres conduct the routine medical check to assess the health of the expatriates when they come into the GCC countries... However, we will take stricter measures that will help us detect gays who will be then barred from entering Kuwait or any of the GCC member states."
The proposal could be considered by a central committee on the status of expatriates set to meet on November 11.