Jamaican Dancehall Star Sizzla Banned From Music Festival For Anti-Gay Lyrics
"Them say, 'Sizzla, you sing too much anti-gay lyrics.' ... Burn out the lesbian, burn out the gays with the lyrics," Sizzla sang during a concert broadcast to millions worldwide.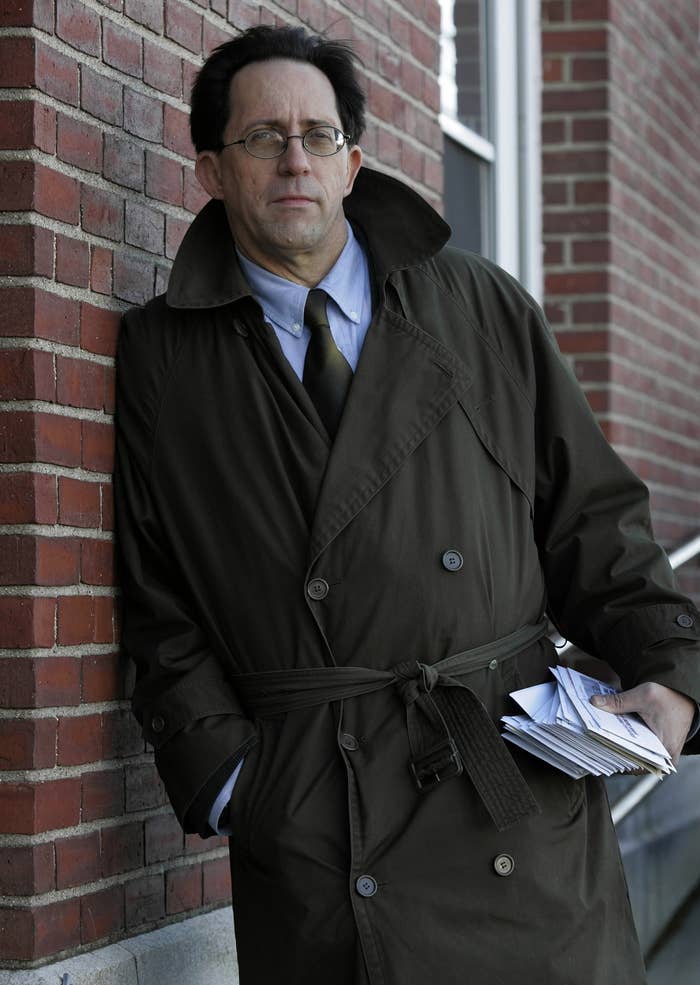 One of Jamaica's biggest stars will be banned from performing at a major music festival in Jamaica this year after he included an extended anti-gay rhyme during his performance at the festival on Dec. 26.
Sizzla devoted more than a minute of his set during the 2013 Sting festival to attacking LGBT people. Now in its 30th year, the annual festival was broadcast from Kingston to an estimated audience of 315 million people on five continents, according to organizers.
Sizzla has long been criticized for his anti-gay lyrics, which are common in the music of many popular dancehall performers. He was one of the targets of the Stop Murder Music campaign launched by LGBT activists in North America and Europe in the mid-2000s in an effort to block foreign performances of Jamaican musicians whom the activists said incited hate crimes.
The rhyme that got Sizzla in hot water with Sting's organizers began as a response to his critics, and ended with him screaming "battyman" — Jamaican slang equivalent to "faggot" — while jumping up and down. Sizzla sang:
I don't care who want vex, Jamaica no support no same sex…
I don't care who want vex, Africa no support no same [sex]...
Them say, "Sizzla, you sing too much anti-gay lyrics."
Me just read the bible and get away with lyrics....
Burn out the lesbian, burn out the gays with the lyrics.
I don't care who want vex, rastaman no support no same sex.
Dem a tell me bout "free speech,"
so me tell de raper man dem fe leave de beach.
And me tell the pedophile dem flee the creech.
Tell de lesbian dem flee de street
and the battyman [screaming]
The Jamaica Gleaner reported Monday that organizers had instructed Sizzla not to sing anti-gay lyrics before he went on stage, citing the festival's foreign audience. Promoter Isaiah Laing said Sizzla would now be barred from the 2014 concert, due to be held in December.
"We had a meeting on Saturday and we ... came to the decision to ban Sizzla Kalonji" from next year's concert, Laing told the Gleaner. "Sizzla was warned repeatedly before going onstage about not promoting hate music and he went up there and did it repeatedly. We are going international and we warned every artist before they went on to the stage."
The controversy reflects how explosive the debate over LGBT rights has become in Jamaica. Fueled in part by the backlash against Prime Minister Portia Simpson-Miller's apparent openness to repealing the country's sodomy law, there has been a surge of anti-gay violence, including several mob attacks on men perceived to be gay. Jamaica has recently hosted several controversial anti-gay activists from the United States and England, who have been invited to speak at events organized by Jamaican conservative groups as the contentious debate grows.
Jamaican LGBT activists say the step may signal a shift away from tolerating anti-gay pop music lyrics on the island. While Sizzla and other Jamaican musicians had several foreign concerts canceled thanks to the Stop Murder Music campaign, this is the first time Jamaican activists can recall homophobia costing a star musician a performing opportunity on the island.
"Sizzla is defiant and incorrigible, but the walls are closing in around him," said Brian-Paul Welsh of the Jamaican Forum for Lesbians, All-Sexuals, and Gays.
This decision also follows an official apology in August from the Jamaican culture minister after reggae singer Queen Ifrica made anti-gay comments during a government-funded concert.
Shani Hilton contributed to this report.