Turkish authorities briefly detained a member of the European Union Parliament on Sunday amid a crackdown on LGBT pride activities in Istanbul that saw police deploy tear gas and fire rubber bullets.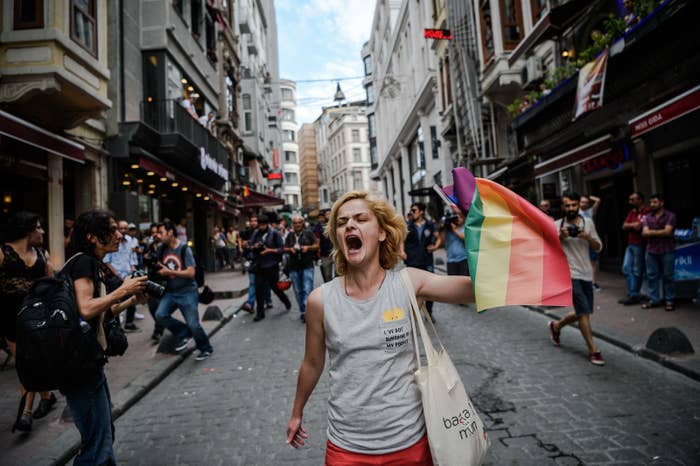 MEP Terry Reintke of Germany told BuzzFeed News that she was picked up by Turkish police alongside a group of Turkish activists who were attempting to read a statement to reporters in violation of a ban on pride activities issued by the governor of Istanbul.
Reintke said police released her when she told them she was a member of the European Parliament, but they would not release her assistant, Felix Banaszak, nor another German activist accompanying them, Max Lucks.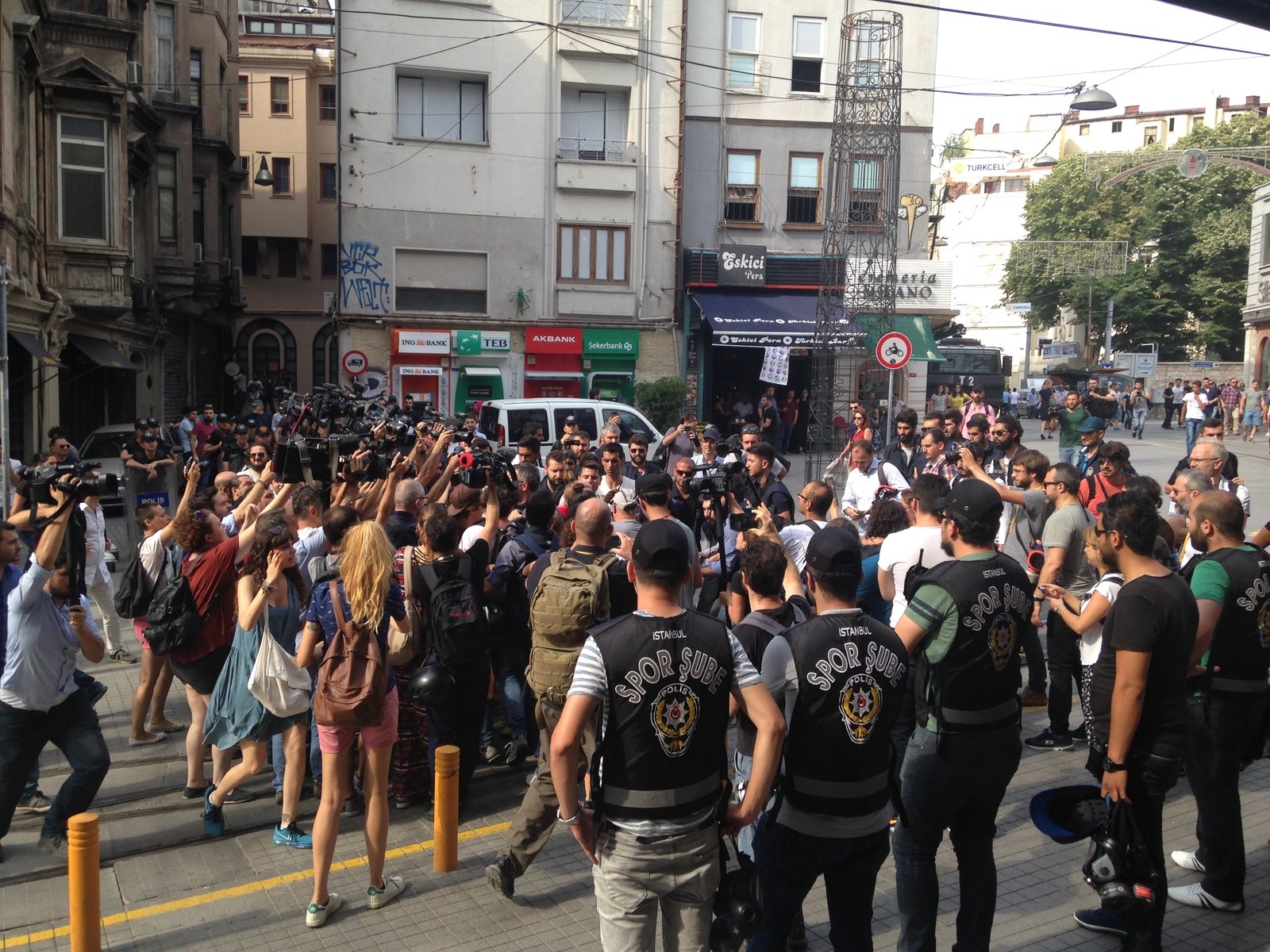 "This is about fighting for freedom of assembly and equal rights; we were just supporting activists," Reintke said in a phone interview. "The repression that the Turkish authorities were showing was completely disproportionate. I'm simply shocked."

On social media, LGBT activists and reporters also shared images of a heavy police presence in the city, with activists saying at least seven people had been detained.
Both uniformed and plain-clothes police officers were present in the city, with images purporting to show riot police running down Istiklal Street, one of the Istanbul's most famous avenues.
Police were also photographed deploying tear gas and firing rubber bullets.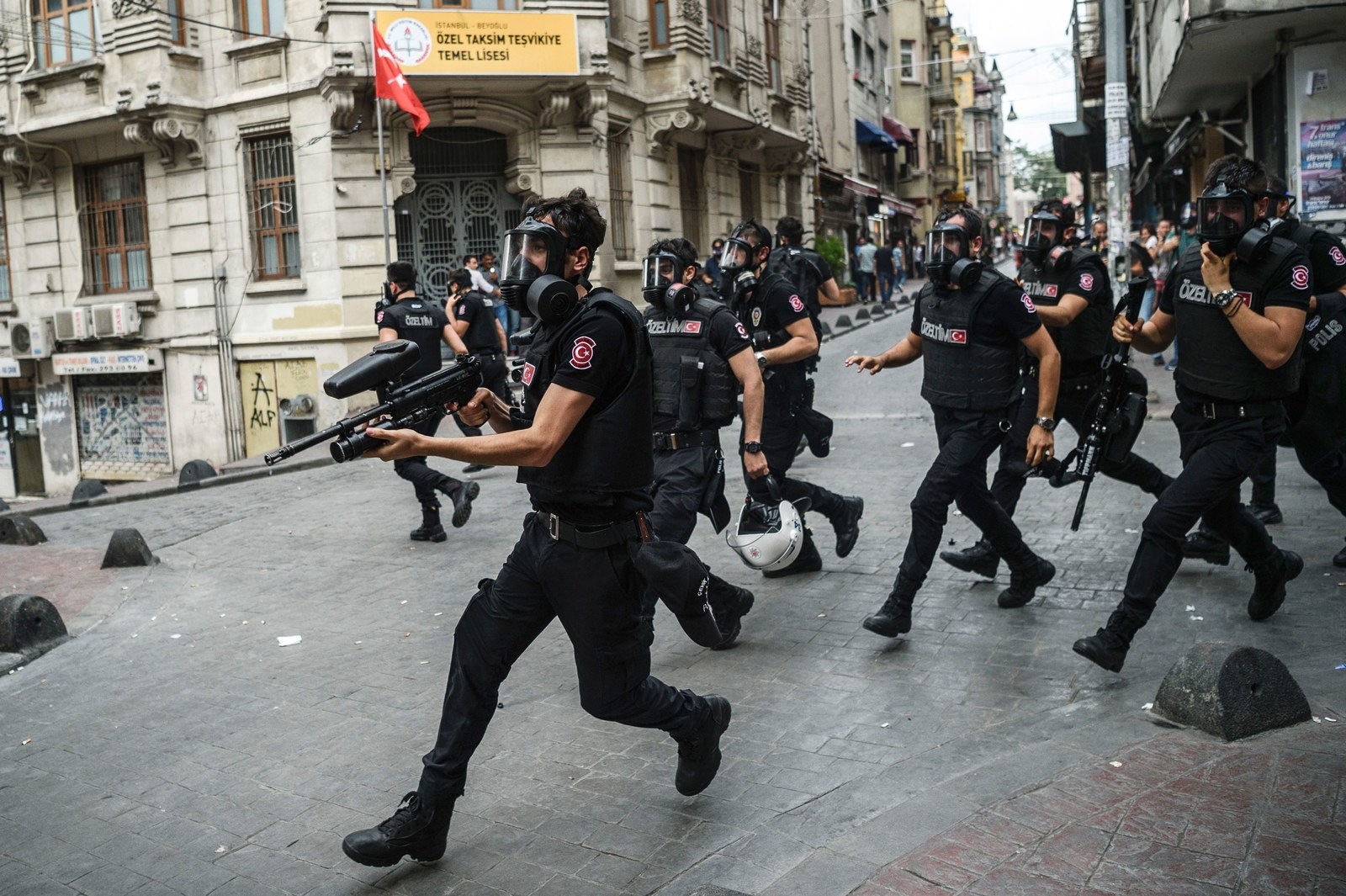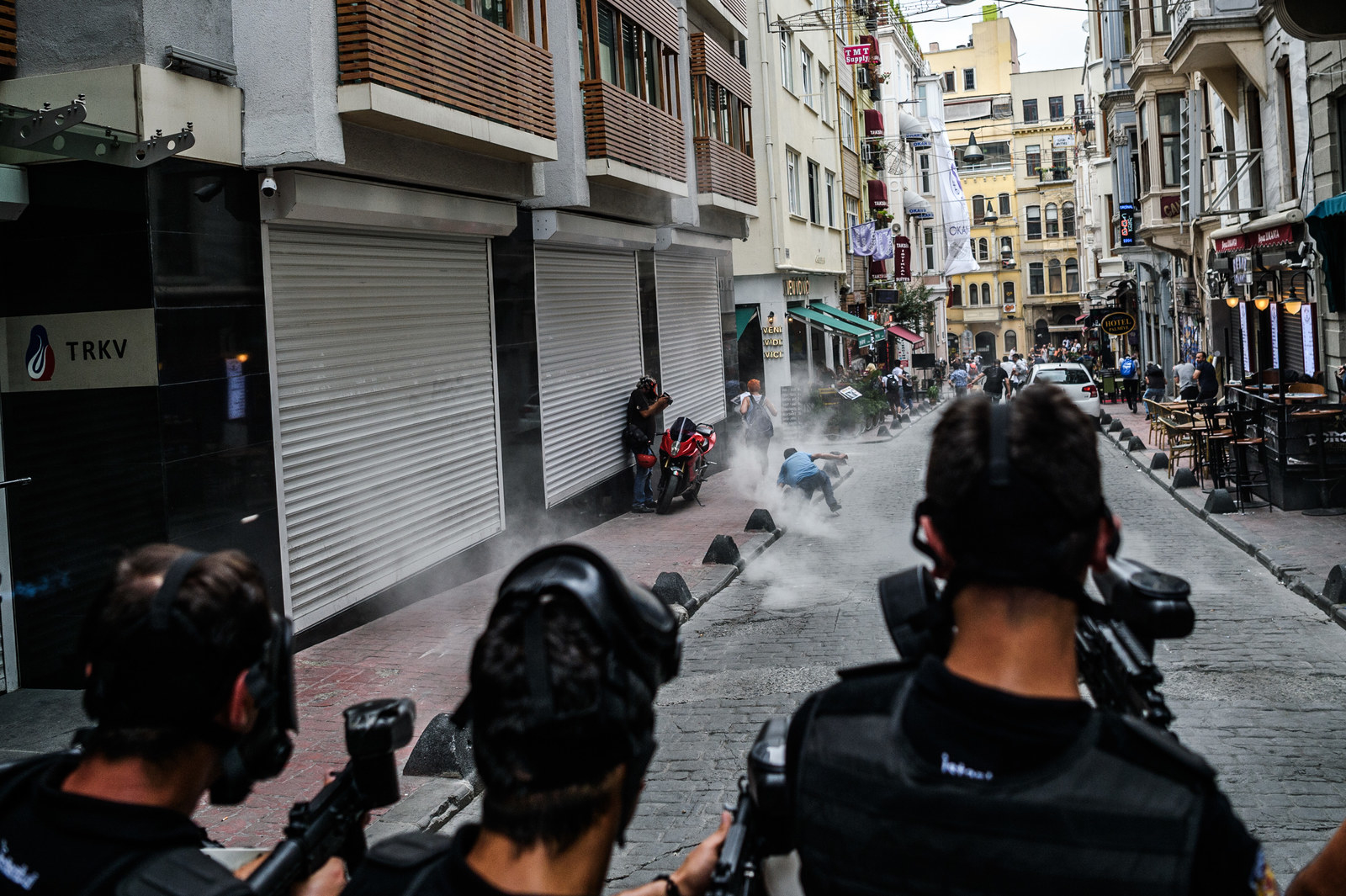 Though pride activities have been held peaceful in Istanbul since 2003, authorities banned the 2015 pride march an hour before it was set to begin, before deploying tear gas and water cannon.
The Istanbul governor's office announced on June 17 that this year's pride events would also be banned, claiming it was a threat to "public order."
When activists gathered last Sunday for a planned transgender pride march, police used tear gas and rubber bullets to disperse them.
Activists found themselves trapped between police and right-wing groups that had turned out in opposition to the LGBT pride activities.
Here's the statement the LGBT activists read to the assembled media on Sunday: