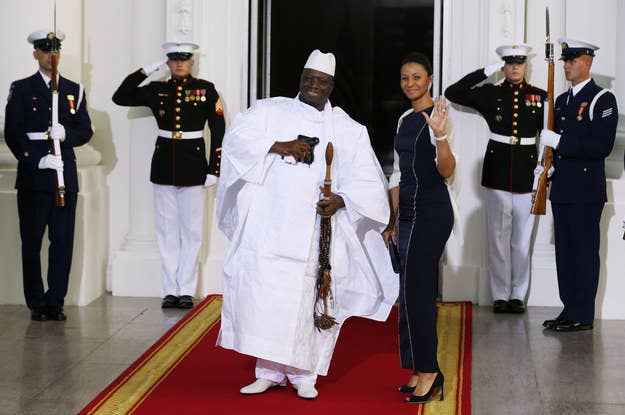 The West African nation of The Gambia passed an anti-LGBT law imposing a life sentence for "aggravated homosexuality," which appears to include cases when someone repeatedly has same-sex intercourse, when the accused is HIV positive, or when the accused has sex with a minor. Previously, the punishment for such a charge was up to 14 years in prison.
The Associated Press reported that Gambian officials said the law had been passed in August and is still awaiting the signature of President Yahya Jammeh, who earlier this year vowed to "fight these vermins called homosexuals or gays the same way we are fighting malaria-causing mosquitoes, if not more aggressively."
The Gambia is the first country to adopt or strengthen an anti-LGBT law since Uganda's Anti-Homosexuality Act was struck down by its Constitutional Court on Aug. 1. The law appears to be closely modeled on Uganda's legislation, which was adopted in February. The Ugandan bill also included the concept of "aggravated homosexuality" and covered many of the same situations. A copy of the legislation shared with BuzzFeed News by Human Rights Watch also shows that the provision was passed as part of a broader package of changes to the The Gambia's criminal code that also includes new prohibitions on sexual material, echoing another law Uganda adopted around the same time as the Anti-Homosexuality Act.
Here is a copy of The Gambian provision shared with BuzzFeed News by Human Rights Watch: