BUDAPEST — Hungary's internet flooded with videos purporting to show immigrants wreaking havoc across Europe on the day last month that Prime Minister Viktor Orbán was giving the most important speech of his reelection campaign.

The videos were promoted by the Facebook page of one of Hungary's most important private TV news programs and a network of websites around the time of the speech on March 15. Some were videos distributed by Russia Today's video service; others were several years old, not filmed in Europe, or carried fabricated subtitles. Similar videos were also posted to YouTube under an account with the name "Tamás Kovács," which was created the day before and posted only these videos. Some of the videos carried the slogan "Europe 2018 — is this what we want?" and racked up nearly 200,000 views before YouTube shut down the account for "violating community guidelines."
This did not appear to be a renegade fake news operation but part of a broad propaganda offensive that also involved Hungary's state media, which featured anti-immigrant programming as the election approached. The country's state TV even aired a special program featuring Hungarians who were said to have moved to Sweden and were terrified of immigrant neighbors — though one had actually returned to Hungary years earlier.
"Europe and Hungary stand at the epicenter of a struggle of civilizations."
They all bolstered the message of Orbán's speech as he called on Hungarians to use their vote on April 8 to take up arms as "Europe and Hungary stand at the epicenter of a struggle of civilizations" in a battle for "European civilization." Africans threaten to "kick down the door" while the European Union is "not defending Europe," Orbán told a crowd of thousands. "We not only want to win an election, but our future," he said. "Those who do not halt immigration at their borders are lost."
Hungary has long worried neighboring governments, EU officials, and democratic watchdogs, who considered it especially at risk of sliding into authoritarianism despite lying in the heart of the EU, sandwiched between Austria and the Balkans. But now it seems less like a special case and more like an early victim of the challenges facing democracies throughout the West: the onslaught of fake news, manipulated social networks, and mainstream political parties exploiting racism and xenophobia.
These are tools that have been used in Hungary for more than a decade, say political veterans, and Orbán's critics worry that this weekend's elections will show just how bad things can get.
Since Orbán and his Fidesz party won an overwhelming majority in 2010, state broadcasters have sounded more like local equivalents of Fox News, and wealthy allies have bought or built friendly media empires that saturate the country's private media market. Orbán is even said to have his own version of Steve Bannon, a political adviser who drives the agenda for the Fidesz-aligned media and owns one of the key websites that push propaganda like the anti-immigration videos that circulated last month.
Unlike the media-loving Bannon, this adviser's role has been kept so secret that Fidesz officials have long avoided acknowledging any significant relationship with him — the press outside Fidesz's control nicknamed him Orbán's "phantom adviser." An opposition MP once demanded during a parliamentary session that Orbán explain the man's role, to which the prime minister responded by reading a prepared statement: "I did not find the person in question on the payroll of a single government institution or public company, so I am not competent to answer the question."
The mysterious man's name is Árpád Habony, a former art student and competitive sword fighter who became one of Orbán's most trusted advisers after the latter suffered a crushing electoral defeat in 2002. Over the next 15 years, Habony helped build Orbán's loyal network of media outlets, forged a partnership with a Republican consultant from the US famous for negative campaigning, and transformed Fidesz into a relentless machine campaigning against immigrants and liberal elites. He's also become a very wealthy man in the process.
When asked by BuzzFeed News about Harbony's role, a spokesperson for Orbán and the Hungarian government, Zoltán Kovács, declined to comment, citing a policy against discussing "personnel issues." Kovács confirmed that Habony and a handful of other specific people run a media network allied with Fidesz, but said it was a way to correct the bias of "the so-called liberal press [that] has always been very influential in the past."
"Who decides what fake news is? Look at what CNN does on a daily basis, spreading unconfirmed news."
He said he believed the situation in Hungary was no different than the rest of the world, adding that the very notion of an "independent" press has collapsed.
"There is no independent media in the globe that is behaving without interest — this is not what you see from the past couple years," Kovács said. And Orbán does face frequent critical stories from outlets owned by a former ally who turned on him in 2014.
Kovács also implied Hungary is no different than the US, borrowing a line from Donald Trump, saying: "Who decides what fake news is? Look at what CNN does on a daily basis, spreading unconfirmed news."
Despite Habony's extraordinary power, few outside Fidesz's circle have ever even seen a picture of the man. But critics say the effects of the system he helped build are everywhere.
"We are not running a democratic election on the 8th of April," said Bernadett Szél, the candidate for prime minister of Hungary's Green Party, known as the LMP. In this media environment, she said, "it's almost impossible to show our values to the public."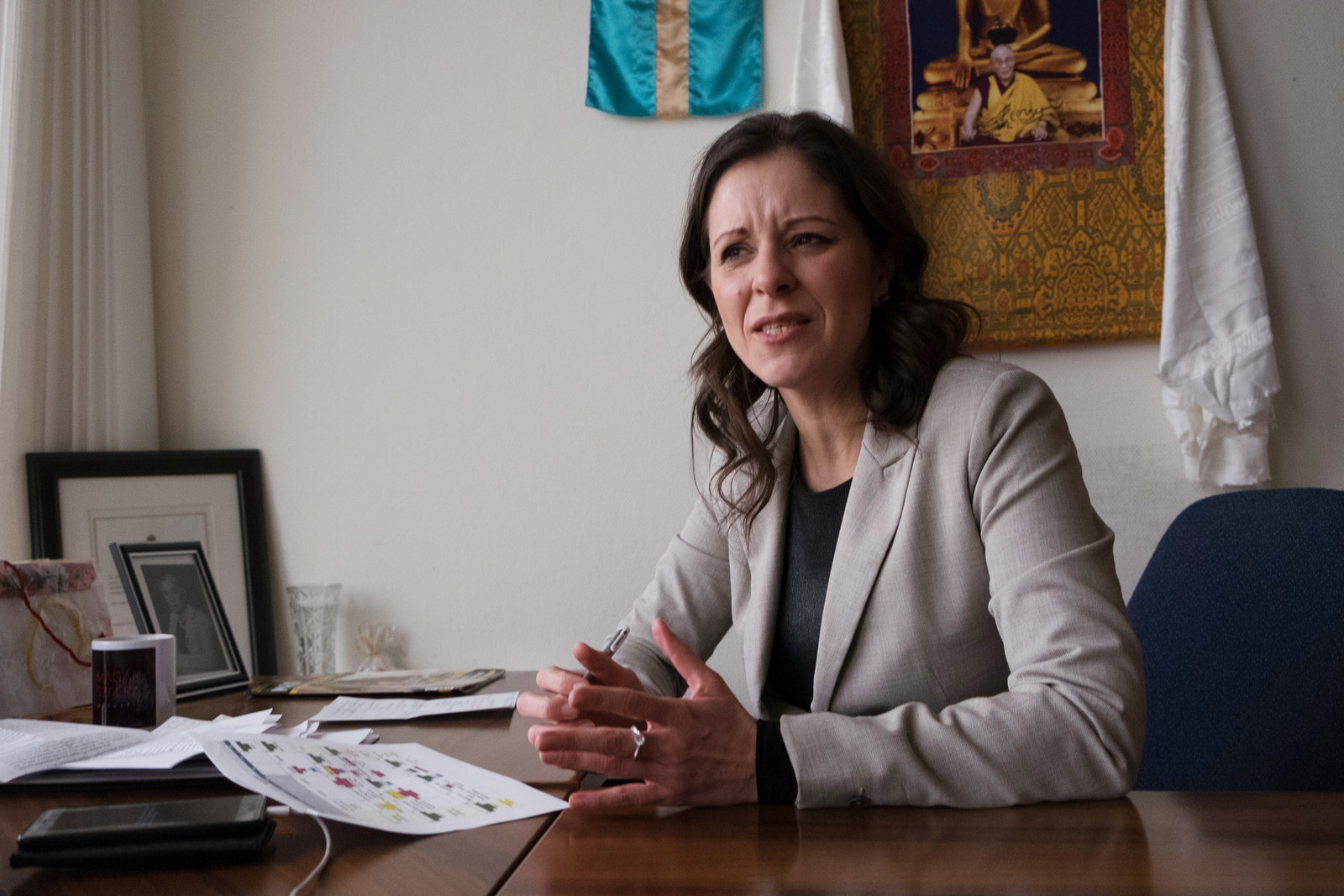 Habony's secrecy has made him a favorite subject for news outlets not controlled by the Fidesz network, which take delight in digging up even minor details about his early life.

"We got his high-school diploma," bragged a headline in the newspaper Magyar Nemzet when it confirmed he'd studied ornamental sculpture at the Secondary School of the Visual Arts. "We've never seen Habony so young!" exclaimed another outlet when a reporter spotted Habony in a photograph from the '90s as part of a team in a kendo competition, a sport that's like a Japanese version of fencing.
Habony has earned a reputation as a dandy based on a few photos of him wearing brightly colored plaid jackets and carrying Gucci bags. Senior members of Fidesz go to bizarre lengths to avoid revealing how central he is to the party, but one party leader was caught on tape confessing that Habony advises the party.
Habony has earned a reputation as a dandy based on a few photos of him wearing brightly colored plaid jackets and carrying Gucci bags.
Lajos Kósa, the leader of Fidesz's bloc in Parliament, can be heard in a tape leaked to independent news site 444 saying that the party doesn't want to formalize its relationship with Habony because he has a hedonistic lifestyle that could embarrass the party.
"In regards to the media covering us, Habony is still a serious threat," Kósa can be heard saying. "Árpád has a disadvantage: He's an exhibitionist. But this won't make us devalue him. We don't even give him a penny — we only ask for advice."
Habony did not respond to an interview request submitted through his company's headquarters in Budapest. He also did not reply to detailed questions submitted to the director of a firm he owns in London.
Habony seems to have spoken on TV only once, in 2000, when he appeared on a news broadcast as the man responsible for a new display case in Parliament's rotunda designed to showcase the centuries-old Hungarian crown.
This gave Habony a bit part in a pageant that critics say was an early sign of Orbán's authoritarian streak.
Orbán was then in his first term as prime minister, having been elected in 1998 on the back of a reputation as a fiery liberal student activist who helped bring down Hungary's communist regime in 1989. The opposition saw the decision to install the crown in Parliament as an attempt by Orbán to seize the trappings of royalty, and a flirtation with nationalism in a country that had rising problems with abuse of Jewish and Roma minorities.
Orbán was pedaling "fake news" long before it became a feature of politics in the West, said Ron Werber, a political consultant from Israel who advised the Social Democratic Party when Orbán ran for reelection in 2002. He recalled state media selectively edited footage of a large rally that the Social Democrats held in a Fidesz stronghold to make it appear as if no one showed up. He also alleged that teachers who supported the Social Democrats lost their jobs. Kovács' office dismissed these allegations as "absurd."
"Fake news was alive and kicking long before the 2016 US presidential elections, and Hungary under Orbán has been one of its most aggressive promoters for two decades now," Werber said.
"Fake news was alive and kicking long before the 2016 US presidential elections."
Despite his best efforts, Orbán lost the 2002 election to the Social Democrats in a surprise upset, and Habony reportedly became close to him as he was licking his wounds and plotting a comeback, according to the news outlet Magyar Narancs. Habony, who allegedly never finished college, quickly became close to the Oxford-educated Orbán and was instrumental in building up think tanks to support the party while in opposition.
As the 2010 elections approached, Orbán's team called in help from abroad, hiring an American consultant whose adversaries in the US had given him nicknames like the "merchant of venom."
His name was Arthur Finkelstein, a gay, Jewish New Yorker who infuriated opponents by aiding Republicans who exploited hostility toward gays, Jews, and other minorities. Finkelstein, who died last year, helped Ronald Reagan win the White House in 1980 by turning "liberal" into a dirty word, got many Republicans get elected to the Senate, and also was part of the team that first got Benjamin Netanyahu elected prime minister of Israel.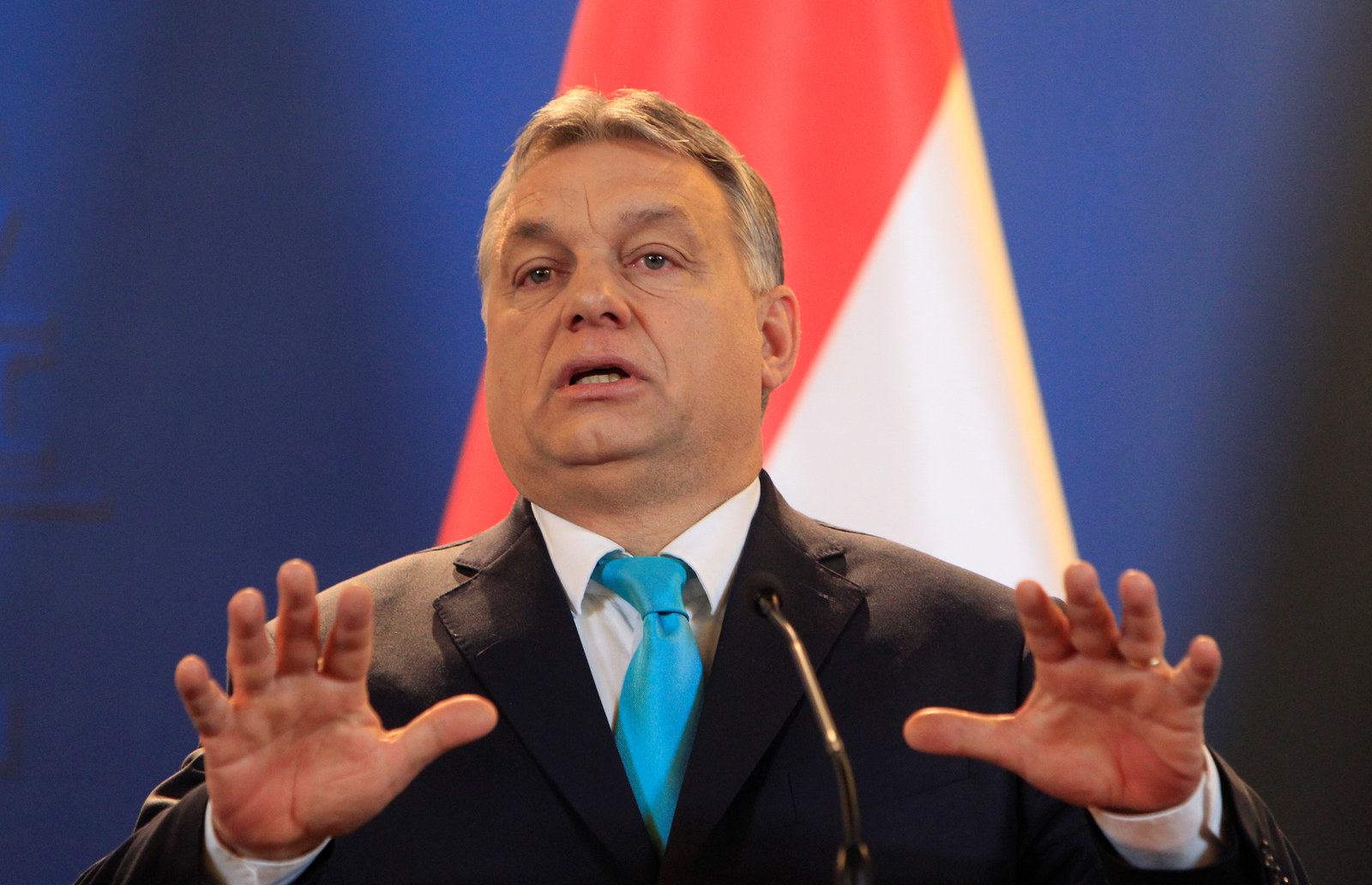 Fidesz won the 2010 election with a two-thirds majority after a campaign in which Orbán began to build his cult of personality. This was Hungary's first Facebook election, and Orbán's team was way ahead of the competition in understanding the network's power. They put out high-quality videos intended to make Orbán likable, and brought the producer of a popular series of viral videos satirizing the Social Democratic leader onto the campaign staff.
The producer, Gergely Tomanovics — who turned against Fidesz in 2012 — claimed that Fidesz began using paid trolls around this time, though this could not be independently confirmed. "I think one of Habony's projects was paid commenters on Index Forum and social media," Tomanovics told BuzzFeed News, referring to a social network popular in Hungary before Facebook took off in the country. Tomanovics said that in 2009 he met members of a secretive team of around five people whose job was said to be posting on social media for Fidesz.
When asked if Orbán's team used paid trolls in the past or now, Kovács, the spokesman, said, "All parties are using social media according to the rules of the social media. That's what I can tell you."
Orbán used the supermajority he won in 2010 to carry out a sweeping overhaul of Hungary's political system that gave Fidesz huge advantages. It enacted a new constitution and redrew electoral districts making it harder for opposition parties to win seats, installed new judges, and created a new media regulator with the power to impose stiff fines on coverage deemed "biased."
But the party was still nervous when elections approached again in 2014. A far-right nationalist party called Jobbik was gaining in the polls, using rhetoric that targeted Jews and Roma.
Orbán had also lost his most important ally in the media, a former roommate named Lajos Simicska whose outlets include a major TV channel, a national newspaper, and radio station, and a leading news website. Simicska threw his weight behind Jobbik declaring that Fidesz "is a stinking criminal gang that must go."
So Habony and a handful of other close allies began building a media network of their own. And he had the money to do it, having reportedly received a number of interest-free loans from people close to Orbán, which the government denies. Habony was a member of a small group of people whose companies allegedly shared €2.5 billion in publicly funded contracts between 2010 and 2016.
"The biggest fake news producer is the public service media."
They went into the media business around the time of the refugee crisis, in which hundreds of thousands of people made their way to Europe, and Habony is credited with recognizing that it could offer an opportunity for Fidesz to outflank Jobbik with right-wing voters.
Orbán decided to build a wall to stop those who might want to cross Hungary's southern border in June 2015 and plastered billboards across the country that carried messages such as "If you come to Hungary you cannot take the jobs of Hungarians." The new Fidesz-friendly media amplified the message with headlines such as "Immigrants are threatening people, throwing rocks and setting fires."
Fidesz kept its supermajority in 2014, and their propaganda machine has only gotten stronger in the years since.
Hungary now lives with "continuous propaganda without any kind of ethical standards," said Ágnes Urbán of the Mérték Media Monitor in Budapest.
The spread of fake news on social media isn't causing a crisis this year, Urbán said, largely because "the biggest fake news producer is the public service media."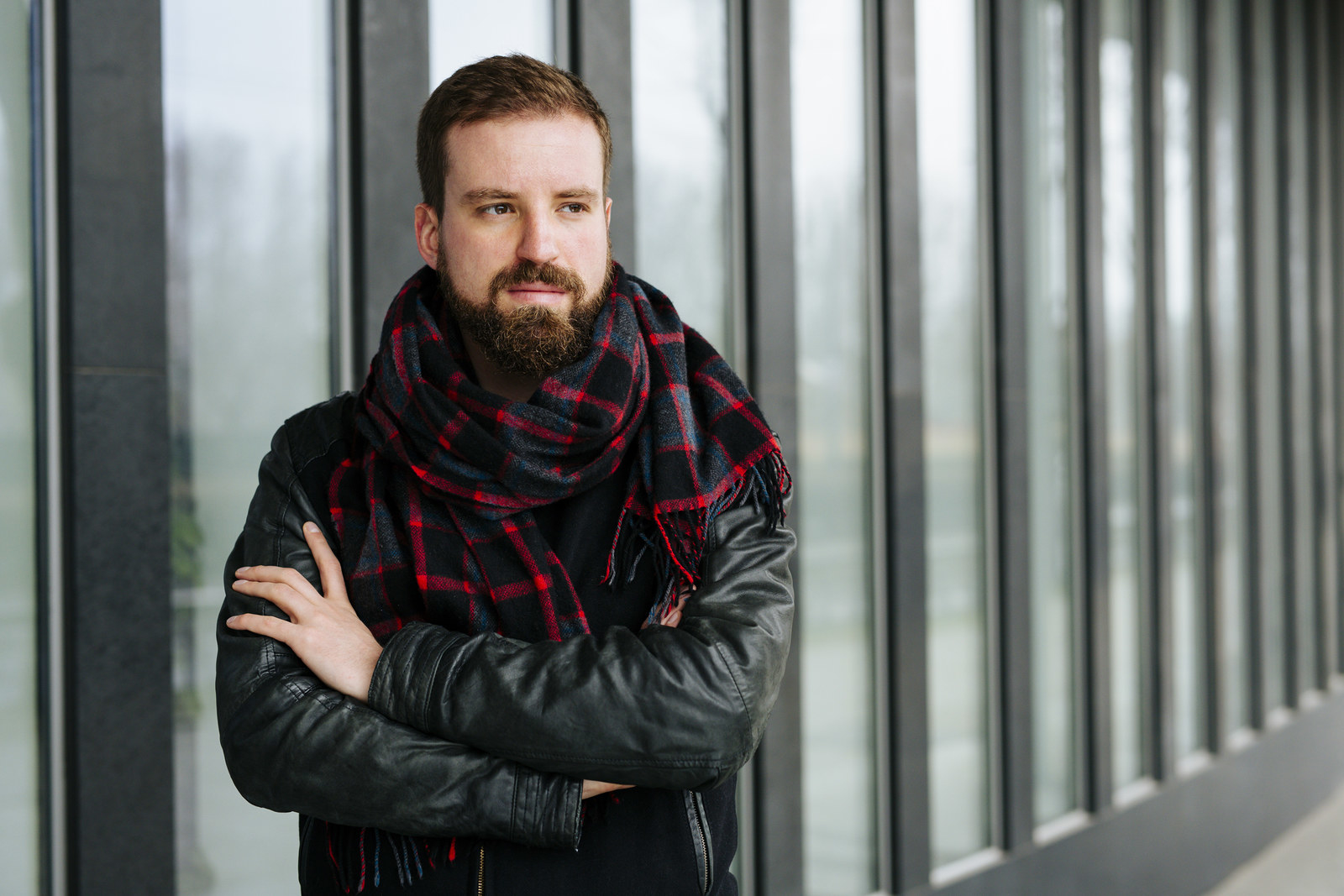 Márton Gulyás was having a drink in Budapest's small gay district when a text message from a friend alerted him that a website had published his profile on a gay dating app.
That's how he discovered the calculating — and vindictive — nature of the network supporting the government.
Gulyás, 32, had just been released after being arrested during a protest held on April 10, 2017.
A crowd of a few hundred people had spontaneously assembled around 10 p.m. in front of the office of President János Áder. They were there to protest a new law designed to shut down Budapest's Central European University. It was founded by George Soros, the American progressive philanthropist of Hungarian Jewish descent, and Orbán was one of the loudest in a global right-wing campaign to undermine the groups he's supported.
He spent the next 72 hours in jail, bored out of his mind until he got access to the jail's small stash of books.
Gulyás is the leader of a major movement working for electoral reform and had led several protest campaigns since Fidesz returned to power. Gulyás showed up that night with a half-baked plan: He rushed to the nearest late-night supermarket to buy bottles of paint in Fidesz's party color, orange, which he planned to pour into balloons to throw against the president's house. He wanted to paint the building orange, he told BuzzFeed News, to symbolize how deeply Fidesz had seized control of the state.
But when he tried to put his plan into motion in the middle of the protest, he discovered that if you pour paint into a balloon without using a pump, it spits it back out.
When his hands were coated in orange, he told his collaborators, "We don't need these fucking balloons, we have these bottles!" and rushed toward the building.
Two security guards grabbed him and threw him onto the ground before he could lob a paint bottle. He spent the next 72 hours in jail, bored out of his mind until he got access to the jail's small stash of books.
Gulyás was released after a judge sentenced him to 300 hours of community service, a penalty he is still appealing. But the government's allies were apparently not going to let him off that easy. Shortly after his release, the website Ripost published Gulyás's profile from the dating app PlanetRomeo under the headline: "Jail didn't drive Márton Gulyás mad, he immediately cheered himself up on a special dating site."
Gulyás said the story was false — he hadn't recently logged into the app, so Ripost must have been sitting on the pictures for some time. Although Gulyás was already openly gay and prepared for something like this to happen, he said, his mother was in tears. He later won damages of around $60,000 from multiple websites, but the story is still mentioned by the outlets he sued.
The media network that took on Gulyás was years in the making, and his story rapidly flowed across the multiple channels in its orbit.
Ripost belongs to a tabloid newspaper publisher on which the prime minister's office spends millions in advertising. Ripost's story about Gulyás was almost immediately picked up by a site called 888.hu, which belongs to a company that Habony created in 2015 in partnership with Orbán's former legal adviser. 888.hu is a hyperpartisan website that uses "We are Soros's opposition" as its tagline.
It was next published by Origo, once one of Hungary's best hard-hitting news sites, but now controlled by a close family member of the head of the Hungarian National Bank and appears to function as a propaganda outlet.
These sites are just a small part of an extensive network that has been used to bolster Orbán's message or take on his enemies. Habony has gone after his former ally Simicska, whose empire had become one of the biggest threats to Orbán. The Modern Media Group created a free daily paper that competes with one owned by Simicska. Another businessman bought one of Hungary's largest TV stations and a nationwide radio network, allegedly with loans under the supervision of the Department of Foreign Affairs. A childhood friend of Orbán and the mayor of the town where he spent his youth — a former gas fitter named Lorinc Mészáros — bought a TV station of his own as well as the only company that publishes local newspapers in nearly every county in Hungary.
Government money flows directly to Fidesz-friendly news outlets through the Communication Ministry's large budget for public-service advertising. The Modern Media Group received 1 billion Hungarian forints — almost $4 million — in 2016 alone, according to the magazine Magyar Narancs.
Orbán's closest circle controls scores of private newspapers, more than a dozen TV stations, and radio stations across Hungary. This does not include the seven public television channels, which are also slanted heavily in Fidesz's favor.
There are now signs that Habony may be helping other countries follow Hungary's lead.
Zoltán Kovács, Orbán's spokesperson, said the changes in the media show that the Hungarian press is healthier than ever before. He said it was a sign of progress that more of the media was owned by Hungarians, rather than foreign companies.
"We want to avoid the trap that most liberal countries have fallen into, where they speak to the people through intermediaries," Kovács said. "Some don't like what is happening, but that's a matter of political taste."
There are now signs that Habony may be helping other countries follow Hungary's lead.
His Modern Media Group and allied companies recently acquired a large share in a TV station in neighboring Slovenia, which is allied with the right-wing leader Janez Janša, an Orbán ally.
And Habony may be teaching other leaders how to develop the media tactics Orbán has mastered. He cofounded a firm based in London with Arthur Finkelstein in 2015, Danube Business Consulting, and today is its sole owner. It declared more than £130,000 in earnings in 2016 according to filings with the British government, but the identity of his clients are not known for sure.
Fidesz's strategy has largely worked at home and given them a clear dominance of the political media, according to a forthcoming report by the Mérték Media Monitor. State TV coverage is so biased, ruled the Elections Commission in a recent case, that it ordered one program to give opposition parties free airtime to respond.
The spokesperson for the nationalist party Jobbik, Ádám Mirkóczki, used his slot to declare that freedom of the press was a key issue in the upcoming vote.
"I believe one of the stakes of the elections is whether after 8th April we provide an opportunity for Hungarians to get access to their basic right to authentic information," said Mirkóczki during that broadcast. "This is not public service [television], this is not delivering information, but government-forced propaganda."
Mirkóczki is most furious about a story that began in Habony's newspaper, Lokál, in which a well-known Budapest drag performer and gay bar owner claimed to have had a long-standing relationship with Jobbik leader, Gábor Vona.
"It's not a great look for a national, patriotic, right-wing party [to be] led by a homosexual person as nominee for prime minister. ... It's a classic form of character assassination," Mirkóczki said in an interview with BuzzFeed News. "This selective, unscrupulous filth cannot be explained by anything other than it being boss's — Viktor Orbán's — orders," he said. "And Habony clearly picks the themes." ●
UPDATE
The term for the Roma ethnic group has been updated in this article to align with BuzzFeed style.