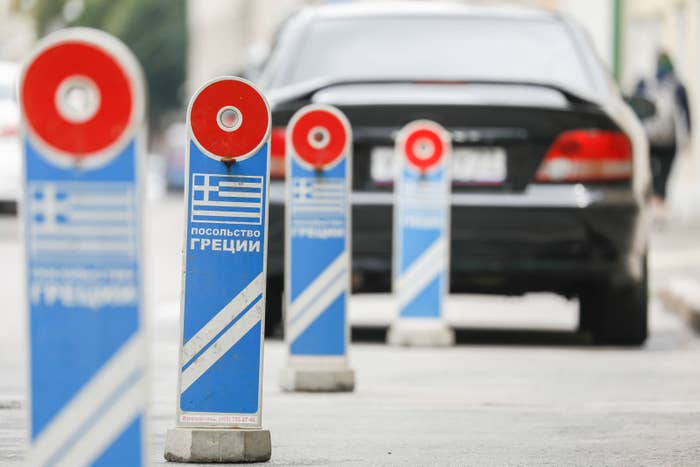 The Greek government barred four Russian diplomats from the country on Tuesday over allegations of meddling in domestic affairs and national security, according to a report by the Kathimerini newspaper.

There is not much public information about the details of the allegations. Dimitris Tzanakopoulos, spokesperson for the Greek government, was vague when commenting on the issue to Skai TV, saying that Greece "will not tolerate any kind of behavior that violates international law," and that "whenever required, measures have been taken. That has also occurred this time."
The Russian Foreign Ministry immediately vowed to respond to the expulsions by expelling two Greek diplomats, Russian news agency RIA Novosti reported.
When asked about the reports, Costas Douzinas, chair of the foreign affairs committee of the Greek Parliament, told BuzzFeed News that he was "informed" of the situation but would not comment further.

Kathimerini, citing senior diplomatic officials, reported that the expulsions are a response to attempts to bribe local officials in Greece and leaders of the Greek Orthodox Church and in response to attempts to derail an agreement that could expand NATO and EU membership in the Balkans. Two Russian officials were reportedly expelled, and two more have been barred from entering Greece.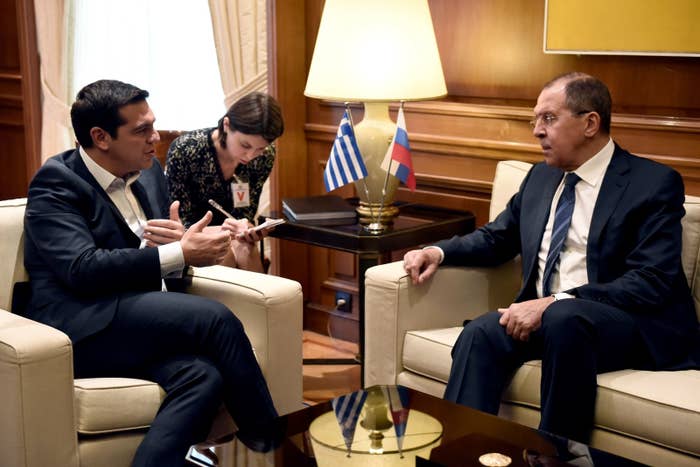 The expulsions are notable because Greece enjoys some of the friendliest relationships with the Russian government of any EU or NATO member state. Greece declined to expel Russian officials in March when more than 20 NATO members kicked out Russian officials in response to allegations that the Kremlin was behind the poisoning of the former Russian spy Sergei Skripal and his daughter in the United Kingdom.

Though Greece is close to Russia, its government recently hammered out a deal that caused great concern to Moscow. Greece recently settled a long-running dispute with its neighbor to the north, Macedonia, that would allow the Balkan nation to move toward membership in NATO and the EU.
Greece had long blocked Macedonia's membership in these blocs, because it opposed the country sharing a name with the Greek region of Macedonia. Last month, the Balkan republic said it would change its name to "Northern Macedonia" in a bid to normalize relations with Greece.
The Greek Orthodox Church is close to nationalist factions that opposed the agreement, and it appears that the expulsions may have been a response to Russian interests seeking to bolster that religious opposition. Kathimerini reported that Greek officials were especially concerned about the activities of a group called the Imperial Orthodox Palestinian Society.
The group says its mission is to support Orthodox Christianity in the Middle East, and it is headed by the former head of Russia's security services Sergei Stepashin.
The Imperial Orthodox Palestinian Society did not immediately respond to a request for comment.