Gay And Extramarital Sex To Be Punished With 100 Lashes In Indonesia's Aceh Province
The law follows the imposition of similar rules by the nearby country of Brunei.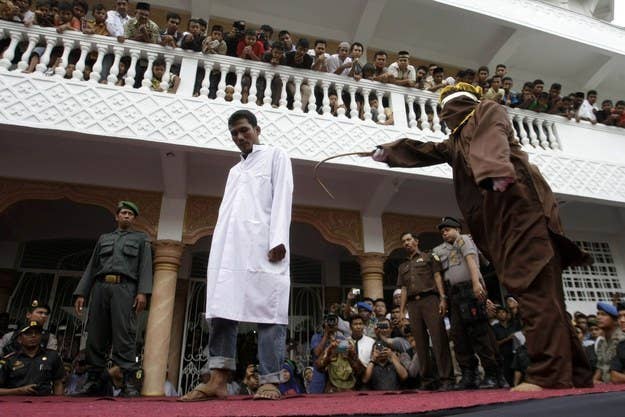 The Indonesian province of Aceh approved a broad legislative package based on Islamic Sharia law on Saturday that includes a punishment of 100 lashes for homosexuality and extramarital sex.
The law, which also applies to non-Muslims, also punishes the drinking of alcohol, gambling, and mixing between men and women, reports Australia's SBS News.
Aceh won autonomy — and the right to impose Sharia codes — in 2001 as part of a deal to end a long-running fight for independence from Indonesia, making it one of the few places in Southeast Asia under Sharia laws. The small Southeast Asian state of Brunei has come under intense pressure after imposing an even more severe set of rules earlier this year.