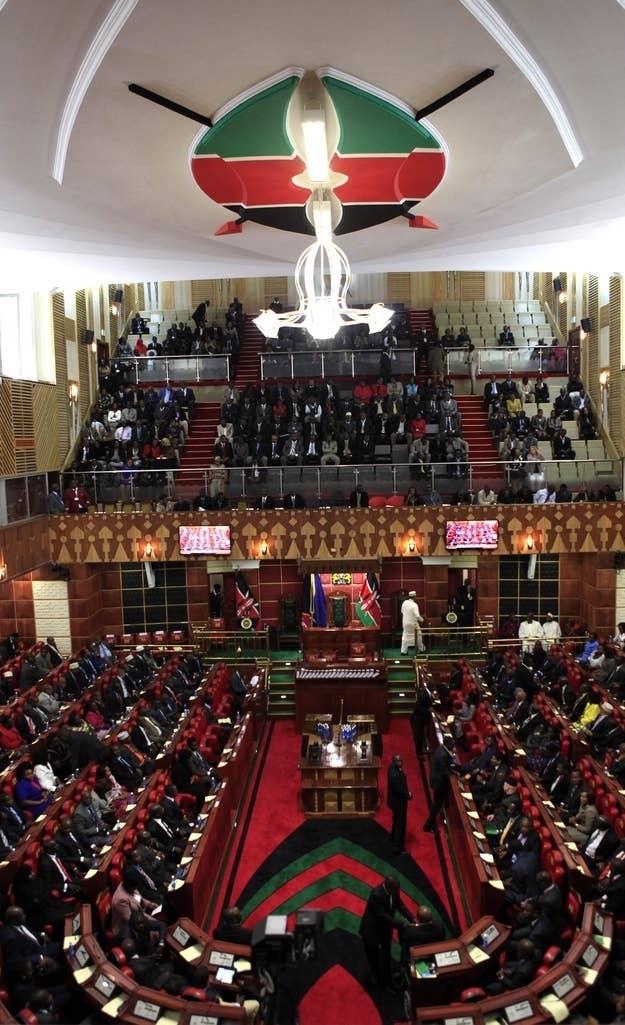 NAIROBI — Homosexuality is "a social problem" as "as serious as terrorism," Kenyan Assembly Majority Leader Aden Duale said in remarks reported in local media on Wednesday.
Duale reportedly was responding to a call from lawmaker Irungu Kangata for stepped up enforcement of Kenya's sodomy law following passage of Uganda's bill imposing a sentence of up to life in prison for homosexuality. Kenya's law carries a maximum punishment of seven years in jail.
Duale also informed the House that there has been legal action in 595 cases of homosexuality since the country's new constitution came into force in 2010.
Duale said he did not support Kenya passing further legislation against homosexuality, however, warning that western nations might respond to such a bill by denying visas to lawmakers.
"I want to urge my colleagues that this is a social problem," he said. "It is incumbent upon our religious leaders, our political leaders, government, parents, school administrators, we must [campaign against] it."
Kangata was reportedly satisfied with Duale's answer, but lawmaker Alois Lentoimaga reportedly pressed, "Can't we just be brave enough and go the way Uganda has gone? We outlaw gayism and be done with this foreign influence?"