Thousands of young people took to the streets across Europe on Friday as student strikes calling for action to curb climate change continue to spread around the globe.
The movement, which was inspired by a solitary picket by a Swedish teenager named Greta Thunberg, has grown into a global push that has seen thousands of students strike in several European countries and Australia.
In nearly every country where strikes have taken place, the push is being led by teenage girls, who told BuzzFeed News they've been coordinating globally using WhatsApp, a Discord server, and weekly conference calls convened on Zoom.
Scientists agree that human-made climate change is a real and urgent threat, one that's already playing out in the form of rising seas and warming temperatures. Frustrated that adults aren't doing enough to combat the crisis, students are going on strike.
Another global day of action — which will also include protests in the US — is being organized for March 15.
The UK had one of the largest turnouts this week, where students held mass protests for the first time. It's estimated 15,000 young people took part.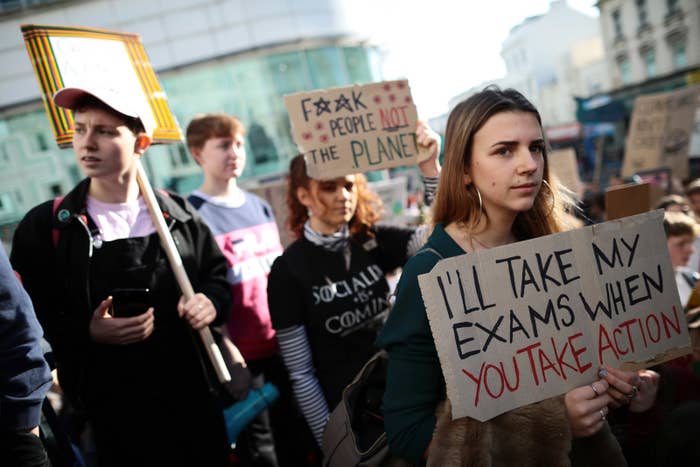 UK Prime Minister Theresa May criticized the students through a spokesperson, saying, "Disruption increases teachers' workloads and wastes lesson time that teachers have carefully prepared for." Thunberg, who has more than 175,000 followers on Twitter, posted this reply:
One of the largest UK protests was outside Parliament.
But other demonstrations are being staged throughout the country, including in Cardiff.
Thousands of young people also held protests across several cities in Germany, which has been locked in a bitter fight over the future of coal power. In Cologne, students staged a spontaneous sit-in.
Demonstrations also took place in the cities of Leipzig and Potsdam.
The climate strikes are just taking off in France, where a group of around 300 students rallied outside of the ecology ministry. Minister Brune Poirson emerged from the building to say she would hold talks with the students, saying, "Behind these doors you have no opponents."
Belgium, where the climate strikes have been held on Thursdays, had an estimated 11,000 marchers yesterday in the capital, Brussels. Among those taking part was one of the teenagers at the heart of the Belgian protests, Anuna De Wever.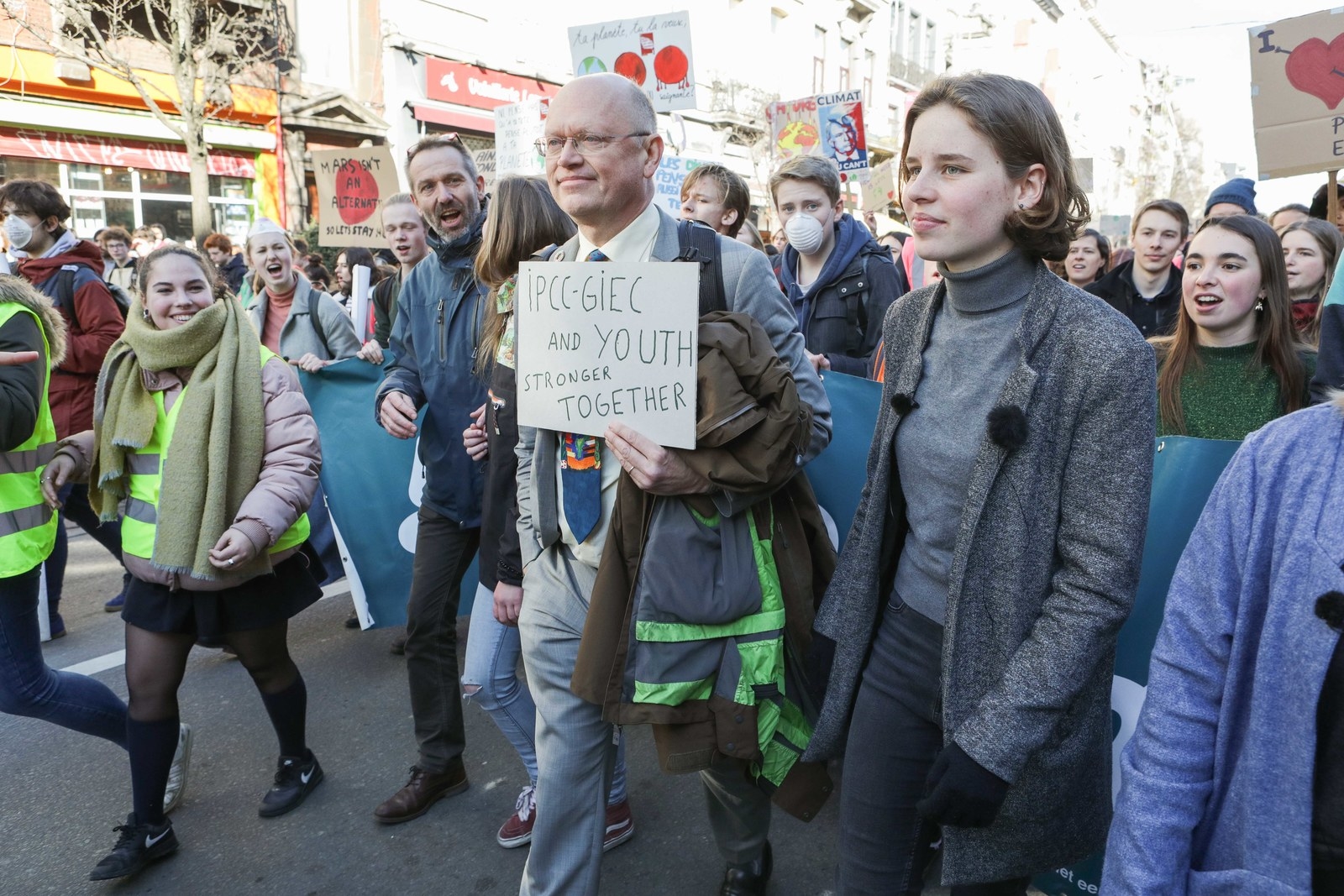 The Belgian protests are ramping up into a new phase, with university students joining the demonstrations that began with high schoolers.

The climate strikes haven't taken off in a big way in the US yet, but 13-year-old Alexandria Villasenor tweeted that she was holding her 10th picket in front of UN headquarters in New York.
Dozens of more protests are being planned around the world — from Uganda to South Korea — in the lead-up to the global protest scheduled for March 15. Many organizers are posting their plans at the website Fridays for Future.