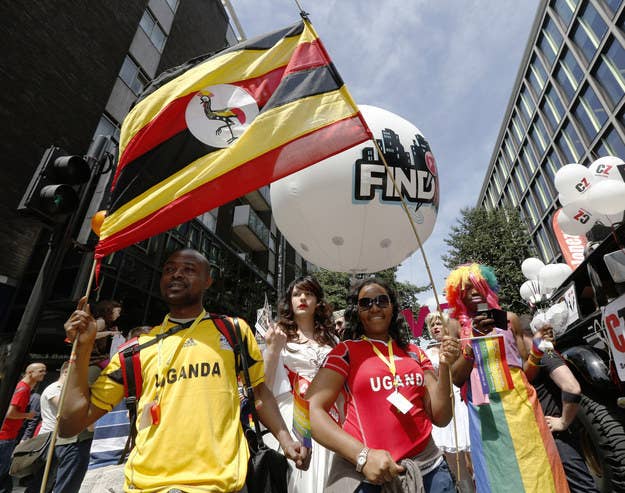 In a landmark ruling, the European Union's top court has banned member states from requiring that LGBT asylum seekers "prove" their sexual orientation.
The judgement came as part of a broader ruling on Tuesday that protects the rights of people on the basis of their sexual orientation or gender identity in EU member states.
The most sensitive portion of the ruling holds that member states cannot require asylum seekers to "prove" they are LGBT by answering detailed questions about their sex lives or submitting videos of themselves engaged in sexual acts. Taking evidence "concerning details of the sexual practices of that applicant [is] contrary to the fundamental rights guaranteed by the [Charter of Fundamental Rights of the European Union] and, in particular, to the right to respect for private and family life," the court wrote, and would violate protections for "human dignity."
The European Court of Justice ruling comes in response to a petition brought by three people denied asylum in the Netherlands because their claims to be gay were not considered "credible." One of the petitioners had attempted to prove his sexual orientation by submitting a sex video, and another offered to submit to a "'test' that would prove his homosexuality or to perform a homosexual act to demonstrate the truth of his declared sexual orientation." The third had his asylum claim rejected because statements "concerning his homosexuality were vague, perfunctory, and implausible" and officials believed he "ought to have been able to give more details about his emotions and his internal awareness of his sexual orientation."
The court's ruling that intimate sexual evidence is out of bounds was part of a much broader ruling faulting Dutch officials for evaluating asylum claims by measuring their stories against stereotypes about how gay people ought to behave rather than reviewing the specific stories and evidence presented. That is what the standard EU rules require, the court held, and it needed to be applied to people seeking asylum on the basis of their sexual orientation as it would be to any other asylum seekers.
"The assessment of applications for the grant of refugee status on the basis solely of stereotyped notions associated with homosexuals ... does not allow those authorities to take account of the individual situation and personal circumstances of the applicant for asylum concerned," the court said.
The ruling essentially prohibits member states from establishing a different standard of evidence for LGBT asylum claims than they do for other asylum seekers. It also requires member states to show sensitivity to the unique difficulty LGBT asylum seekers may have in spelling out their claims because of the challenge of coming out to authorities in their asylum petitions.
The court also said EU states could not disqualify claims of persecution on the grounds of sexual orientation just because an asylum seeker did not initially petition on this basis. Dutch officials had taken a skeptical view of one of the three asylum claims in this case because the petitioner only sought protection on the grounds of his sexual orientation after he had been rejected for asylum on other grounds. The court ruled that this should not have been disqualifying, because it reflects the reality that it can be hard for people coming from places where homosexuality is criminalized to speak about their sexual orientation to government officials.
"Having regard to the sensitive nature of questions relating to a person's personal identity and, in particular, his sexuality, it cannot be concluded that the declared sexuality lacks credibility simply because, due to his reticence in revealing intimate aspects of his life, that person did not declare his homosexuality at the outset," the court held.