Dubious Recording Keeps Controversy Alive Around Claim That LGBT Ugandans Were Stoned To Death
"There is nothing about the stoning of six people to death — we don't have anything about that," the station's publicity manager told BuzzFeed.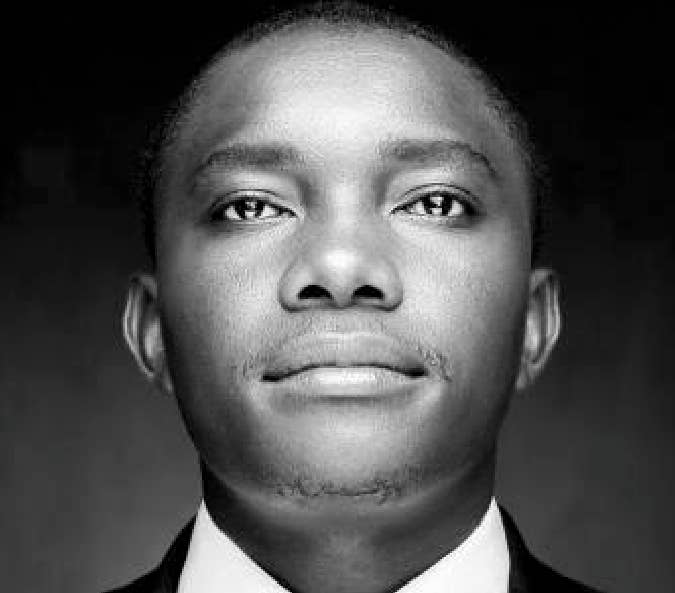 WASHINGTON — A Ugandan radio station is denying the existence of a recording released by an American organization to support its claim that six LGBT Ugandans were stoned to death earlier this month.
The organization, which calls itself the Friends New Underground Railroad (FNUR), released the recording on Wednesday, saying it was part of a Ugandan radio broadcast that described the stoning of six LGBT people earlier this month.
FNUR has been under fire since it publicized the report of the stoning as part of an Aug. 16 fundraising appeal. An investigation by a Ugandan human rights group turned up no evidence that the incident had actually occurred. Stonings are not common in Uganda, and investigators from the capital, Kampala, who visited the area on Aug. 13 found no one who had heard of any incidents of mob justice, nor had police heard reports of any adults being murdered in that timeframe.
Ugandan LGBT rights advocates became so concerned about foreign organizations publicizing unsubstantiated claims of hate crimes that they called for an official investigation by the Ugandan government with which they have often been in conflict around the Anti-Homosexuality Act, which was struck down by the courts earlier this month.
FNUR said in a blog post published Wednesday that the 13-minute recording posted to their website was "evidence [that] corroborates" reports of the killings, which it said it had heard about from three independent witnesses. The recording appears to be in a mix of English and the Ugandan language of Lusoga. It identifies the program as "The Council" and identifies the station as KBS, Kamuli Broadcasting Services, which is based in a town in eastern Uganda just south of Buyende, the district where FNUR says the attacks took place. The person being interviewed on the program does not appear to have witnessed the attacks, but rather says he "heard about the homosexuals." He then reads a list of names and provides details on how some of the victims were said to have died.
The station's publicity manager, Galimaka Charles, denied that his station had ever broadcast any reports of stonings. (He told BuzzFeed he had not heard the recording posted by FNUR.) The only case of "mob justice" Charles said he knew of in Buyende District happened around six weeks ago over outrage that a government worker had misappropriated funds, and no one was injured. This incident was still dominating discussions with the local officials and other reporters he had seen in the past few days.
"No, there is nothing about the stoning of six people to death — we don't have anything about that" on the station, said Galimaka. He also said they broadcast no program by the name given in the recording. "We do not have a program [called] 'Council' on KBS."
Galimaka also said that he knew of no place by the name of "Itukira," repeatedly identified as the location of the stoning in the broadcast.
This is consistent with what was found by the Ugandan group that investigated the accounts before FNUR publicized it, a legal organization called the Human Rights Awareness and Promotion Forum. The group's director, Adrian Jjuuko, told BuzzFeed that the group found no record of the town in official government documents, and that the five investigators dispatched to look into the reports found no one who had heard of the place. Jjuuko also said that his organization contacted KBS and the other radio station based in the district, Impact FM, before the recording surfaced, and both denied broadcasting anything on the alleged stonings.
FNUR's American co-coordinators would not provide more information on how the recording was obtained, saying they feared that bringing further attention to the broadcast could place individuals in Uganda in immediate danger. They also did not provide information on the date and time the program was said to have aired. In the blog post publishing the audio recording, the group said, "Additional evidence of these murders will be released when Friends New Underground Railroad receives permission from the Ugandan Railroad conductors to do so."
The secrecy in which the group operates has caused concern among Ugandan LGBT rights organizations and established international human rights groups in the region since it launched this April. The organization, which operates under the auspices of a Quaker congregation in Olympia, Washington, says it has worked with Ugandan partners to help more than 450 LGBT Ugandans leave the country, with 130 escaping to places like South Africa, Europe, and the United States. Fewer than 100 Ugandan LGBT refugees are known to other human rights and refugee organizations in the area, and those trying to resettle in the West can spend months or years waiting for their visas. Ugandan human rights workers say they know none of the individuals evacuated by FNUR nor the identities of FNUR's Ugandan partners. FNUR also declined to connect Ugandan investigators to witnesses of the alleged stonings, citing security concerns.
Since beginning its operation, FNUR says it has raised and spent more than $40,000. The group sought to raise $5,500 off the news of the stonings, but only brought in around $1,000, according to a statement posted on its website after questions were raised about the incident.
BuzzFeed's efforts to independently confirm accounts of FNUR's work have been unsuccessful. On Thursday, BuzzFeed spoke to a person on a Ugandan phone number provided by FNUR who said he had worked with the group to help 83 individuals escape. The person, who spoke on condition of anonymity out of fear for his safety, said he was temporarily out of the country because his security had been compromised at home, and alleged that a cover-up was under way in Uganda to suppress word of the stonings. His identity and details of his account could not be immediately confirmed.
"I don't know why somebody is trying to cover up that, because it's common knowledge among the people in this part of Uganda," said the conductor.
FNUR Co-Coordinator Talcott Broadhead sent this statement in response to questions about the radio station's denial that the broadcast took place.
I would ask: what is the motivation of the individual at the station to be dishonest about such a thing AND what would my own motivation be? I gain nothing as an individual nor as a member of the global LGBTQ community to know that 6 of my peers were brutally murdered.

As an agency FNUR would be thrilled to find that these individuals who were cherished by their friends, were not killed. When brown folks are murdered — predominantly White and western journalists often believe the story is in: 'proving this didn't happen' — or if it did, 'how it was their fault.' You needn't look far from your own American home see this. The killing of black folks and particularly black youth is among the damning legacies of colonialism. Another damning legacy is lying.

As Quakers we have long been honoring the leadership of Black people and all People of Color. We listen and believe. We listen and believe. We listen and know that Black folks both here and globally understand their needs and understand racism and understand homophobia and understand transphobia and understand violence and understand that their lives are undervalued.

We believe in authenticity. We believe that our 6 Black African LGBT friends were brutally stoned to death. My motivation is always Truth and always Liberation.
This story has been updated to include details on FNUR's fundraising.