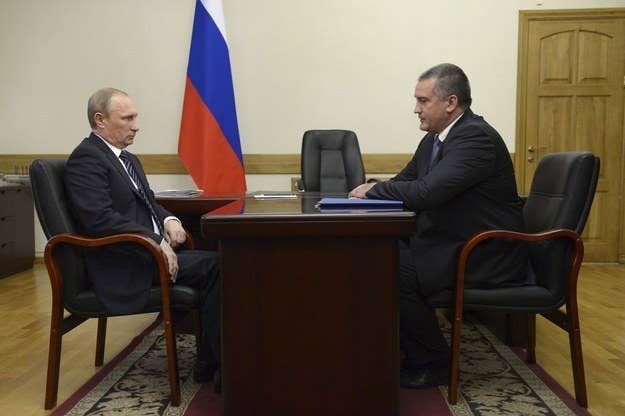 Sergei Aksyonov, who leads the Crimean government since the Ukrainian region was annexed by Russia in March, promised a harsh response to any attempt by LGBT activists to organize public demonstrations there.
"It's just not our style," Interfax reported Aksyonov said during a government meeting on Tuesday. "We don't need such people in Crimea, and they will never hold public events. The police and the self-defense forces will react quickly, and in three minutes they'll explain the orientation that needs to be kept."
Some LGBT activists fled Crimea when it became clear Russia would take control, although Ukrainian LGBT activists say there are a good number of LGBT people in the region who support Russian rule despite Moscow's aggressively anti-LGBT stance.
Eastern Ukraine has become increasingly dangerous for LGBT people since separatist forces broke from the regime in Kiev earlier this year. Areas controlled by the separatists but not formally claimed by Russia may be even more dangerous, because the general chaos created by the political upheavals has made LGBT people more vulnerable to hate crimes.