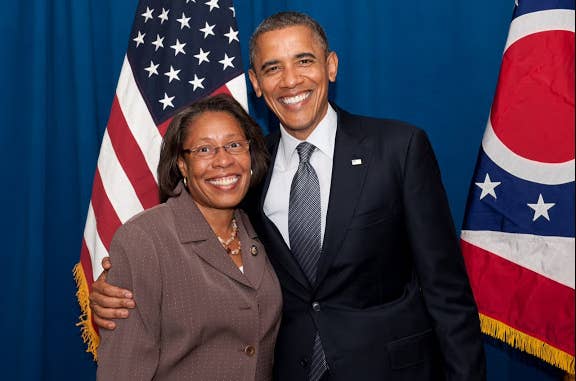 Forty-one members of the Congressional Black Caucus called on the Obama administration to review all aid to countries with laws criminalizing homosexuality in a letter sent on Tuesday.
The letter praises the administration's "internal review of our relationship with the Government of Uganda" in response to the country's new law imposing up to a life sentence for homosexuality, but urges the administration to broaden its reassessment to examine relationships with all countries with anti-gay laws. The representatives note that that Nigeria recently enacted legislation similar to Uganda's and that lawmakers in other African nations are reportedly trying to do the same.
"Such laws not only violate human rights, they endanger lives and undermine public health efforts, most notably programs to address HIV/AIDS, which must be conducted in a non-discriminatory manner in order to be effective," the group writes.
Obama administration officials have said they are "reviewing" partnerships in Uganda since the law was enacted last month, but they have repeatedly declined to provide any details of what steps have been taken. Congressional sources also say that the administration has left key questions about this process unanswered for lawmakers.
The CBC members also urge the administration to divert aid dollars away from governments and non-governmental organizations that "support discriminatory laws." This could refer to organizations like the Inter-Religious Council of Uganda, which has received millions of U.S. dollars for their HIV programs while promoting the Anti-Homosexuality Bill.
The members also request U.S. embassies to be given the power to protect and assist "individuals endangered by anti-LGBT laws." They also encourage the United States work with the United Nations, the African Union, and other diplomatic institutions to try to repeal such laws.
The letter from CBC members on anti-LGBT laws: