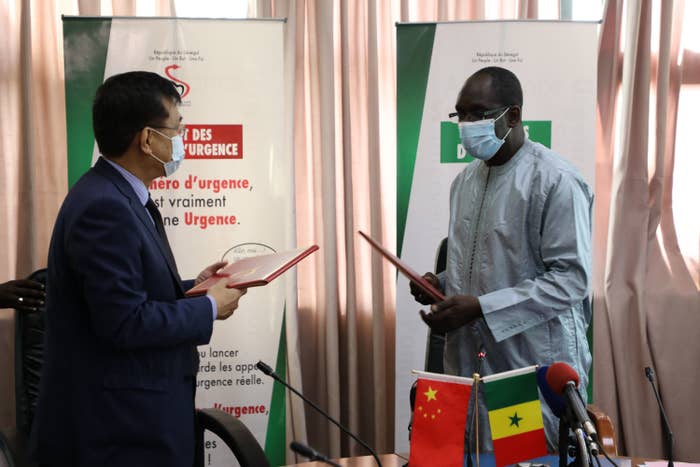 BuzzFeed News has reporters across five continents bringing you trustworthy stories about the impact of the coronavirus. To help keep this news free, become a member and sign up for our newsletter, Outbreak Today.
Darasa was desperately hungry, but the 7-Eleven refused to let her in.

Darasa had arrived in the southern Chinese province of Guangdong in late February on a business trip to buy children's shoes to export back home to Uganda. She was quarantined in a hotel at her own expense when she arrived, she said, but then she and other Africans staying there were kicked out. Finding another hotel was nearly impossible. "We don't allow foreigners here because the epidemic is too high," she said one manager told them. When they finally found somewhere to sleep, they discovered feeding themselves would be just as hard.
With a spike in new cases of the coronavirus in China mostly coming from abroad, black people in many parts of China reported an intense wave of discrimination earlier this month.
The 7-Eleven employees locked the door as Darasa approached and began spraying disinfectants, she said, only cracking it open wide enough to spray disinfectant around her feet. The McDonald's nearby also wouldn't allow her inside, nor would the supermarket, where, Darasa said, she was told: "You're a foreigner, you're not allowed here." (One McDonald's in the city of Guangzhou posted a sign saying "black people are not allowed to the restaurant," for which the chain later apologized.)
So Darasa posted a video on Facebook on April 23 complaining of this "super racist" treatment. Shortly after, two groups of police officers paid a visit to her hotel. They demanded she delete the video, took dozens of pictures of her, for reasons that were never made clear to her, and began phoning friends who were involved in making the video. A group of four police officers came to give her a "gift" of a face mask, hand sanitizer, and tea bags, but also to deliver a message: "We have to work with [the authorities] — if not, we'll not be nice," she recalled an officer telling her.
Darasa said she just wants to go home to Uganda, but she can't find any commercial flights to take her. So now she lives in fear — that's why she asked not to be identified by her full name. "We're in their country, so they can still do whatever they wish to us."
BuzzFeed News has spoken with multiple Africans in China who were visited by police after sharing videos of harassment or abuse. Ever since these racist incidents made a wave of international headlines early this month, Chinese officials have scrambled to preserve economic and diplomatic ties they had spent years building with African nations. These interviews show that Chinese police are closely monitoring the social media of black people in the country and, in at least one case, apparently infiltrating WhatsApp groups for black foreigners in the country.
Zhao Lijian, a spokesperson for the Foreign Ministry, issued a statement after African diplomats brought concerns of abuse to the attention of the Chinese government earlier this month.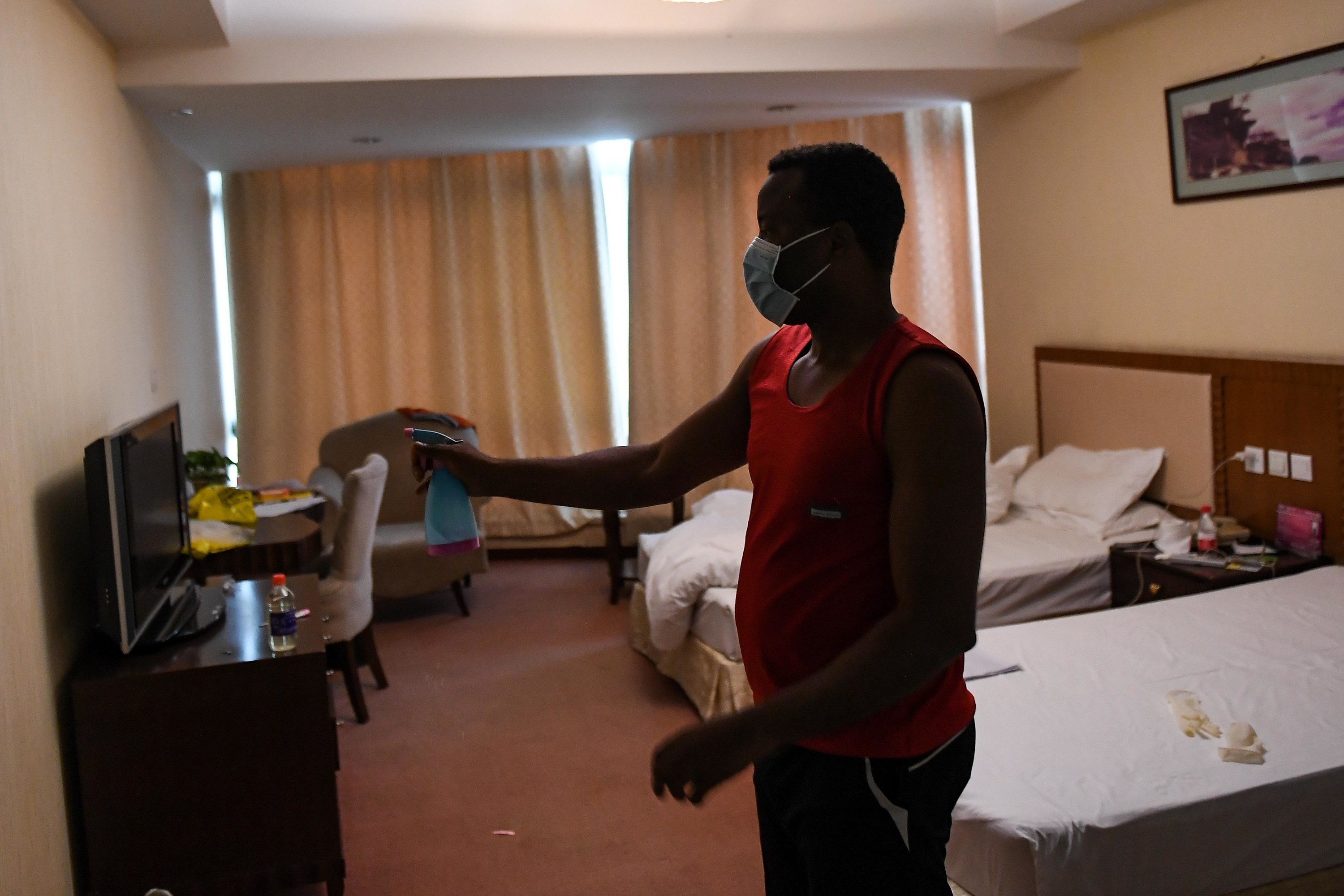 "During our fight against the coronavirus, the Chinese government has been attaching great importance to the life and health of foreign nationals in China. All foreigners are treated equally," he said. However, he continued, "authorities attach great importance to some African countries' concerns and are working promptly to improve their working method."
A Ugandan known as Omuntu Wawansi, who lives outside Shanghai, secretly recorded his interrogation by immigration police last week after helping several Africans facing discrimination in China connect with foreign news outlets. After Wawansi shared the video with the foreigners' WhatsApp group, he was surprised to get a call from the same police officer he caught on tape.
"We're like pets to them — you're supposed to just stay in their lane," Wawansi said. "You're not supposed to speak up if you're violated in any way."
Wawansi, who is in touch with several hundred black people across China through WhatsApp groups, said many want to leave. Not only are they facing increased discrimination, but the work that brought many to China disappeared when the country shut down its economy. Travel restrictions make it nearly impossible to book tickets from China to countries in Africa — even Americans are having a hard time finding ways home.
This desperation has led a US publication, the Atlanta Black Star, to team up with the Ugandan opposition politician Bobi Wine to try to organize an airlift for black people who want to leave China. Atlanta Black Star CEO Neil Nelson told BuzzFeed News that they're trying to charter a flight from China to whichever country in Africa will receive them. More than 300 people have asked for seats on an evacuation flight, Nelson said, but they've been unable to find any country that will take them.
Most countries have closed their borders to foreign citizens, so putting people from multiple countries on a single flight is proving much harder than they imagined. Commercial flights between African nations are also greatly reduced, so getting people home once they're on the continent wouldn't be so simple, either. And it would be too expensive to charter several different flights — Nelson said the air charter companies they've contacted have asked for almost half a million dollars for a single flight from China to an African nation for 285 people. South Africa evacuated citizens from Wuhan in March, but that kind of evacuation is something many other countries won't do or can't afford, Nelson said.
"The pandemic is revealing the world to us as it really is … and letting us see the underbelly that we've never seen before," Nelson said.