A Syrian Man Has Been Charged Over The Stabbing That Sparked Huge Anti-Immigrant Riots In Germany
The fatal stabbing in Chemnitz last August led to massive protests in the eastern German city.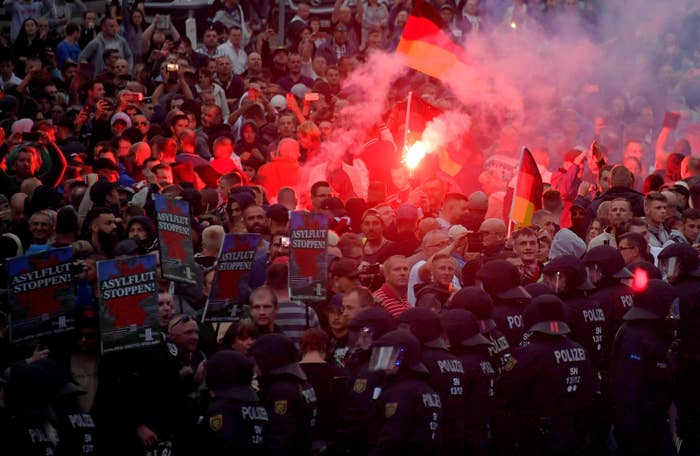 German prosecutors have charged a Syrian man in connection with a stabbing that was followed by massive anti-immigrant riots in the city of Chemnitz last August.

The man, identified only as Alaa S. under German privacy laws, has been charged with manslaughter, Deutsche Welle reported.
He is accused of stabbing the 35-year-old victim, a German and Cuban citizen, in the early hours of Aug. 26.
Prosecutors believe the incident began as an altercation between the victim and an Iraqi man identified as Farhad A., who is still at large. A third man was also arrested in the case, and a decision is still pending on whether to bring charges against him.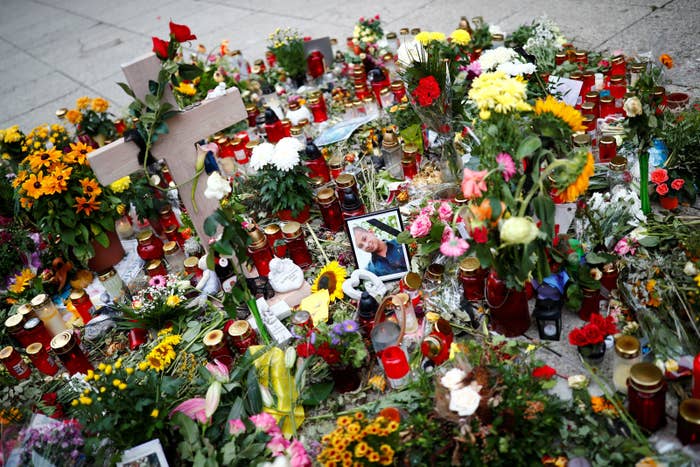 Accounts of the stabbing immediately spread over social media, with far-right accounts posting false information that the victim had been murdered while trying to stop migrants attempting to rape a German woman. Local far-right groups organized anti-immigrant protests in the days that followed, culminating in small mobs chasing people believed to be foreigners through the streets.

Protests continued in the weeks that followed, bringing together a much broader coalition of anti-immigrant groups. These ranged from neo-Nazis — several people were arrested for giving banned Hitler salutes — to the far-right political party, Alternative for Germany (AfD).
AfD won seats in the national legislature for the first time in 2017, but is now polling nearly even with Chancellor Angela Merkel's CDU party ahead of elections this year for the government of the state in which Chemnitz lies, Saxony.
News of charges in the Chemnitz stabbing comes after an AfD party leader in the northern city of Bremen was severely beaten in what police believe was a politically motivated attack.