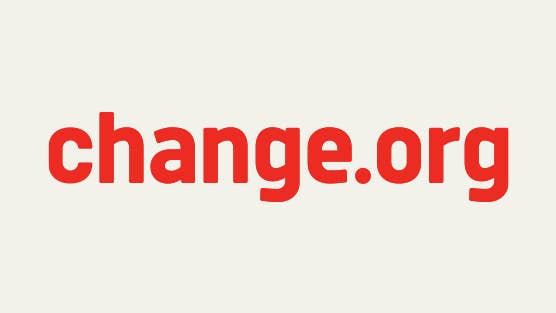 WASHINGTON — Change.org deleted a petition on Monday created by a user in Chennai, India, to rally support for the country's recently upheld sodomy ban, known as Section 377, because of concerns over hate speech.
"STOP the assault on Indian culture in the name of love! PROTECT the family system!" began the petition created by a user named Savitha Rajesh, which had around 2,500 signatures on Monday morning U.S. time. The petition included numerous links to studies by widely discredited researchers claiming homosexuality is a mental illness and causes health problems ranging from sexually transmitted infections to "Gay Bowel Syndrome" because of sexual practices including "Oral sex, Rectal sex, Fecal sex, and Urine sex."
Change.org pulled down the petition by mid-afternoon, after it was repeatedly flagged by other users as inappropriate.
"We did remove the petition because it violated our community guidelines in relation to hate speech," said Brianna Cayo-Cotter, Change.org's managing director of communications. "Change.org is an open platform and rarely removes petitions but, like other prominent online platforms, we do remove content which includes hate speech and the incitement of violence. We consider hate speech to be the advocacy of beliefs or practices that attack or malign an entire class of people based on their class, veteran status, gender identity, or immutable characteristics (race, ethnic origin, color, national origin, religion, disability, sex, age, sexual orientation).
Yet a review of the site shows that Rajesh's petition was not entirely unique.
A petition by Larry Peele of Arcanum, Ohio claiming that the "homosexual community is attacking our children saying homosexuality is normal and healthy" has been active for at least seven months. Another, by Lisa Hargett of Ft. Lauderdale, Florida and titled "Homosexuality is Wrong: You have Homosexual Bully on Change.Org," has been active for at least one year.
Cayo-Cotter said these petitions had not been removed because they were not heavily flagged by other users and would be removed. Late Monday evening, they were also taken down.
The petition read: "STOP the assault on Indian culture in the name of love! PROTECT the family system! Do not amend 377!"
WAKE UP INDIA !!! Never before since the creation of the country has our identity as an individual, as a family, a community and as a NATION been threatened more as The GOVT of India and major politicial parties are seriously considering liberalizing gay sex (& gay marriage in subsequent stages) in a country where strong family values are considered the main backbone of the society. Our stand is 'not' against the homosexual or LGBT community, but against the 'act' of homosexuality.




Homosexuals in recent years have gained a 'famed' status world over. Particularly in India, a lot of concern has been generated for this community with claims from the homosexual groups that they are "born" or "oriented" that way. Most people at large confuse homosexuals with eunuchs. A 'Eunuch' is basically a man who has been castrated early in his life [ 'Eunuchs' can/may be homosexuals, but homosexuals are NOT 'Eunuchs']. While, there is some truth that some eunuchs are born that way, there is NO medical evidence that homosexuals are 'born' with a particular orientation. Infact, Dr. Francis S. Collins, Head of the human genome project and one of the world's leading scientists has concluded that "Homosexuality Is Not Hardwired". Even after many years of intense research, a genetic component to homosexual desires has NOT been discovered.




Another stunning truth is that Homosexuality was considered a mental illness for thousands of years due to its repulsive and extremely abnormal lifestyle [ANAL SEX, INGESTING URINE & FECAL MATTER to cite a few]! It was only in 1973 that the American Psychiatric Association (APA) was convinced, under fierce pressure from the homosexual movement, to remove it from the list of mental illnesses. We are not here to condemn homosexuals, nor are we calling 'love a crime' as most homosexual activists put it, but every Indian citizen and LGBT community needs to realize the danger and risks involved with the homosexual lifestyle and the monumental mistake made by western & european countries by legitimizing homosexuality.




Please take a moment to know more about homosexuality and what it has done to nations supporting this lifestyle:




- HOMOSEXUAL MEN ARE IN THE HIGHEST RISK GROUP FOR SEVERAL OF THE MOST SERIOUS DISEASE LIKE ANAL CANCER, HIV /AIDS, Human Papillomavirus (HPV), Hepatitis, Gonorrhea, Syphilis, Gay Bowel syndrome etc due to their unnatural and abnormal sexual practices ( Oral sex, Rectal sex, Fecal sex, Urine sex [click here]). As per Center for Disease Control and Prevention, in 2009, 2% of U.S. population which was gay and yet accounted for 64% of HIV infection.




- HOMOSEXUALITY IS AN ECONOMIC BURDEN. $20 BILLION DOLLARS IS BEING SPENT IN THE U.S ALONE ON HIV/AIDs, STDs FUNDING PER YEAR (With an average increase of 4-5% in funding every year) (Click here)




- HOMOSEXUALS ARE ABOUT 50% MORE LIKELY TO SUFFER FROM DEPRESSION & DRUG ABUSE. THE RISK OF SUICIDE WAS OVER 200% for people indulging in a such a lifestyle, as per Health24.com, South Africa's premier health information website.




- HOMOSEXUAL BEHAVIOUR REDUCES LIFESPAN BY 24 YEARS say research experts who analysed the age of death in Norway and Denmark for gays who are legally married [click here ]




- HOMOSEXUALS HAVE A MUCH HIGHER INCIDENCE OF DOMESTIC VIOLENCE. Approx 50% of the lesbian population has experienced or will experience domestic violence in their lifetimes, as per American National Coalition against Domestic Violence[click here]




- HOMOSEXUALS HAVE A MUCH HIGHER RATE OF MOLESTATION THAN HETEROSEXUALS.[click here]




- HOMOSEXUALS MOLEST CHILDREN AT A FAR HIGHER RATE THAN HETEROSEXUALS and common trends have been found between Homosexuals and Pedophiles (click here)




- HOMOSEXUALITY DOES NOT CONSIDER THE BEST INTERESTS OF A CHILD AND DENIES THEM A FATHER OR A MOTHER. Recent studies show that Kids in Gay Families are hampered in School (click here)




- HOMOSEXUALITY HAS DESTROYED THE STABILITY OF TRADITIONAL FAMILY SYSTEM & HAS CREATED UNSTABLE & WEAKER SOCIETIES IN COUNTRIES WHERE THEY HAVE BEEN WELCOMED. [To cite a few - "What same sex marriage has done to Massachussets-click here]




- HOMOSEXUALITY HAS IMPOSED ITS ACCEPTANCE ON ALL SOCIETY POSING A THREAT TO THE HETEROSEXUAL COMMUNITY [click here]. By legalizing same-sex "marriage," GOVTs have been forced to become their official and active promoter (Ex: Public servants have been forced to officiate at the new civil ceremony else be held liable for discrimination, GOVT schools have been ordered to teach its acceptability to children, and have been forced to punish employees who express disapproval)





A very disturbing and shocking piece of news in this regard is that using the same tactics used by "gay" rights activists, pedophiles have begun to seek similar status arguing their desire for children is a sexual orientation no different than heterosexual or homosexuals. Infact, American psychiatrists are now beginning to advocate redefining pedophilia in the same way homosexuality was redefined several years ago !!! [If you can't believe, click this link for more details]. No one needs to be reminded any further of the tremendous damage the 'gay/lesbian' culture has done to the western and european countries. We need to learn from their mistakes and TAKE ACTION !





DEAR FELLOW CITIZENS OF INDIA – The issue that we are dealing with is a highly dangerous and sensitive one for our country which has long been held in deep reverence and esteem by the entire world for our RICH CULTURE AND STRONG FAMILY VALUES. The call we take now will directly affect us and our future generations. Please take a strong stand to protect our nation against this abnormal and extremely destructive 'culture of homosexuality'. Because we care about people caught in this deadly lifestyle and those tempted to join them, it is important that we neither encourage nor legitimize 'homosexuality' just as society does not encourage drinking, smoking, use of drugs etc. If we do, we will be forced to legitimize pedophilia, bestiality and a host of other horrendous practices which will completely destroy our nation.





SUPPORT OUR FIGHT AGAINST HOMOSEXUALITY AND ASK PARLIAMENT NOT TO AMEND SECTION 377 OF THE IPC ! (Go to the right side of this page and enter your FIRST NAME, LAST NAME & EMAIL ID and click on "SIGN").





*** PLS SHARE WITH AS MANY PEOPLE AS POSSIBLE & LET'S MAKE OUR COLLECTIVE VOICES HEARD****