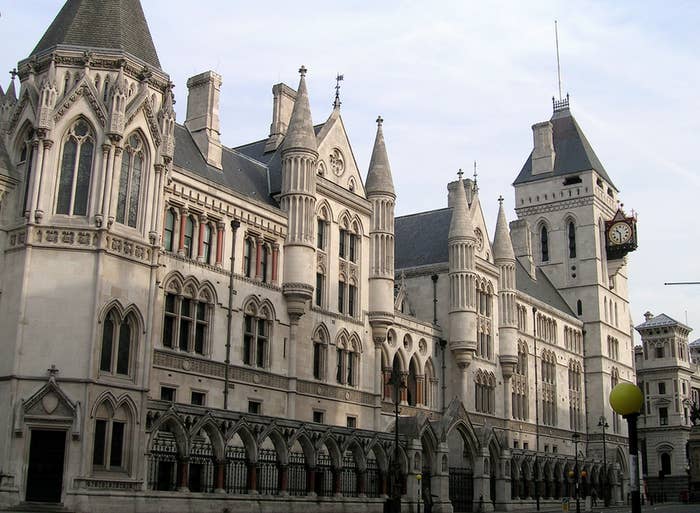 A British judge has ruled that a Catholic couple from Slovakia cannot challenge the adoption of two of their children by a same-sex couple on the grounds that it would mean the "children will not be able to be brought up in the Catholic faith."
"The parents' views, whether religious, cultural, secular, or social, are entitled to respect but cannot be determinative," wrote Sir James Munby, president of the family division of the High Court of England and Wales, in a decision published on May 23.
If the parents had their way, the children would not have been up for adoption at all. They lost custody of the children, who court documents refer to as S and J, after social workers had spent more than a year working with the family over reports of abuse and neglect.
J is the youngest of nine children the parents, identified as Mr. and Mrs. S, brought with them from Slovakia when they settled in the northern English town of Bradford in 2010, and S was born to the couple in July of 2012. Authorities became concerned about their parenting almost as soon as they showed up in town, and a social worker was assigned to them in September of 2011.
Almost a year later, however, Mr. S confessed that he was still beating the children. The police also reported that the kids were left alone late at night, they missed many school days and medical appointments, and they were generally "dirty and unkempt." Mr. and Mrs. S did not visit baby S regularly in the hospital after he was born, nor did they feed him regularly after he was discharged.
The courts took the children from Mr. and Mrs. S after an August 6 hearing that Mr. S "stormed out" of threatening to kill himself and vowing that "social services would never get his children." They've been fighting to get them back ever since, but have lost appeals in British courts and had several petitions rejected by the European Court of Human Rights.
When an unidentified same-sex couple filed to adopt S and J in February 2014, they fought the adoption on religious and cultural grounds. Mr. and Mrs. S, who are members of the Roma ethnic group, argued that the adoptive parents' sexuality would not only alienate the children from the church, but also from their ethnicity.
"By proceeding with the adoption process and supporting adoption by a homosexual couple, the Local Authority are continuing to act in a way that will change our children who are of Slovak Roma heritage into white middle class English children which is contrary to the human rights of us and the children," Mr. and Mrs. S said in a witness statement. "The children will not be able to be brought up in the Catholic faith because of the conflicts between Catholicism and homosexuality.... Homosexuality is not recognised by the world-wide Roma community [so] having Roma children live with homosexuals or being adopted by them would be found to be humiliating."
The judge rejected government officials' argument that this attitude is "bigoted," writing that "the label is unnecessary and hurtful." But, he upheld a lower court ruling that "the children's welfare needs 'outweigh' the impact that adoption would have on their Roma identity."
Mr. and Mrs. S have "made their life in this country and cannot impose their own views either on the local authority or on the court," Munby wrote.