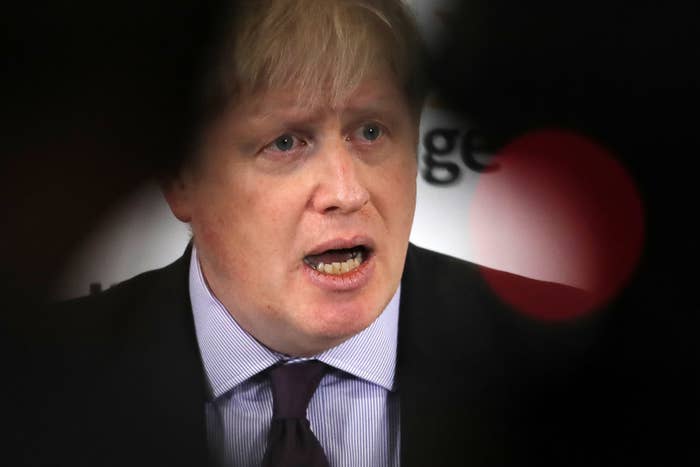 LONDON — Donald Trump's former chief adviser Steve Bannon has been in direct communication with former UK foreign secretary Boris Johnson, as both men plot new moves that could have a significant impact on European politics, multiple sources told BuzzFeed News.

During a visit to London this month, which overlapped with Trump's working visit to the UK, Bannon spoke glowingly of Johnson in several interviews and urged him to challenge Prime Minister Theresa May for the leadership of the Conservative Party.
A source who spent time with Bannon during the trip said Bannon was in private contact with Johnson while he was in Britain.

It is unclear exactly what the two men discussed, but the source said, "I'm sure they weren't discussing the cricket scores."
A former UK government source told BuzzFeed News that Bannon and Johnson have known each other for some time, and exchanged text messages as far back as when Johnson was foreign secretary and Bannon worked in the White House.
When contacted, Bannon would not comment on the record.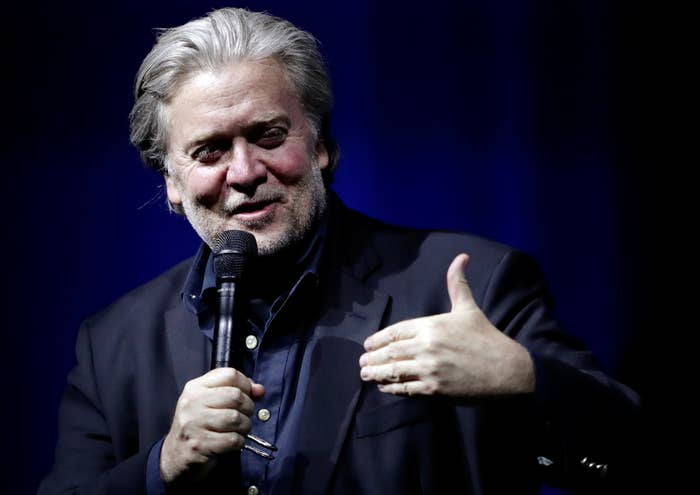 Asked to comment on whether Johnson has been seeking advice and guidance from Bannon, or whether Bannon had been encouraging him to launch a campaign for a hard Brexit or challenge May, Johnson's spokesperson declined to comment.

News of the two men being in direct contact so recently will surprise people in the UK, and it suggests that Bannon's relationships are deepening with senior politicians in the ruling Conservative Party. Bannon has previously met Conservative MP Jacob Rees-Mogg, who leads an influential caucus of Conservative MPs who want a hard break from the European Union.
The revelation of the recent communications between Johnson and Bannon indicates that there's more to the relationship between one of the UK's most well-known politicians and the former senior Trump adviser than has previously been reported.
Johnson resigned from May's cabinet this month in protest of the prime minister's new approach to Brexit, which many euroskeptics believe will keep the UK too closely aligned with the EU after it leaves the union.
In the last few weeks since leaving government, Johnson has been relatively quiet. UK political insiders are watching closely to see what he does next, with some speculating that he will begin aggressively campaigning to pressure the government to change its Brexit policy — and perhaps try to topple May as prime minister.
Bannon, who left his role in the White House in August 2017, is eyeing Europe as a new political battleground. He is planning to start a new organization, based in Brussels, to help far-right parties seize control of the parliament of the European Union.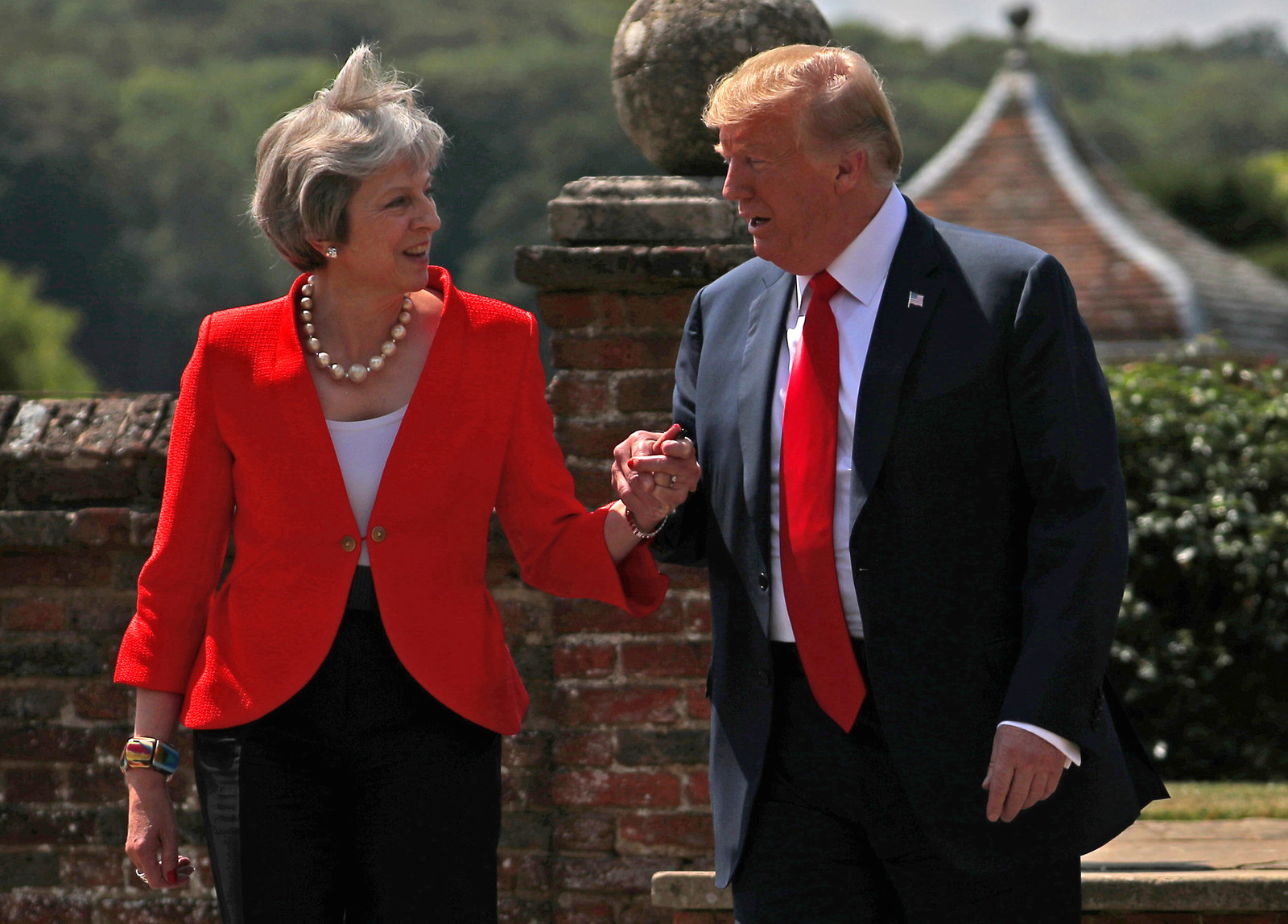 An alliance with Johnson — the most prominent campaigner for Brexit, and a genuine contender to be the UK's next prime minister — would make Bannon a player in one of Europe's main political dramas. In interviews in London this month, Bannon appeared to encourage Johnson to challenge May, making reference to May's softer plan for Brexit that led to Johnson's resignation.

"Now is the moment," Bannon told the Daily Telegraph. "If Boris Johnson looks at this... There comes an inflection point. The Chequers deal was an inflection point. We will have to see what happens."
On the radio station LBC, Bannon said he'd always been "very impressed" with Johnson, adding: "If you look at Boris's resignation letter and if you look at him and his writing, if you look at his book on Churchill.
"He is a student of Churchill."
However, an association with Bannon could damage Johnson's standing with mainstream British voters, who would regard Bannon's firebrand populist rhetoric as too right-wing.
Bannon's closest political relationship in the UK has historically been with Nigel Farage and UKIP, the right-wing party which campaigned to leave the EU and for tight immigration controls.