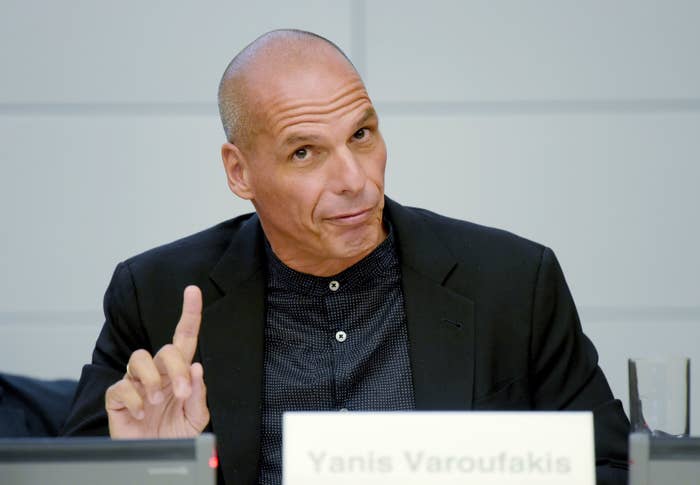 Vermont Sen. Bernie Sanders is teaming up with former Greek finance minister Yanis Varoufakis to formally launch a new "Progressives International" in Vermont on Nov. 30, Varoufakis said in Rome on Friday.
Varoufakis, who made the announcement during a Friday press conference in Rome, told BuzzFeed News they were also inviting incoming Mexican president Andrés Manuel López Obrador to join the new movement. (López Obrador spokesperson Jesús Ramírez told BuzzFeed News he had received no "formal invitation" to "join a "progressive international" front.)
Varoufakis described the initiative in part as an attempt to counter the work that Steve Bannon, who also made an appearance in Rome last month, has been doing to help nationalists forge a united front in elections for the European Union's parliament next spring. Varoufakis also accused immigration critics like Italian Deputy Prime Minister Matteo Salvini and German Interior Minister Horst Seehofer of being part of an extremist alliance.
"The financiers are internationalists. The fascists, the nationalists, the racists — like Trump, Bannon, Seehofer, Salvini — they are internationalists," Varoufakis said. "They bind together. The only people who are failing are progressives."
A spokesperson for Salvini declined to comment. None of the other people Varoufakis listed replied to requests for comment.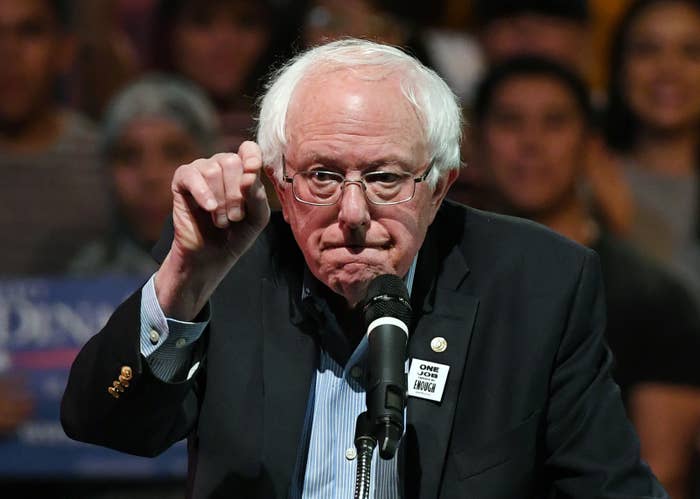 Varoufakis became an international celebrity among progressives while he was finance minister of Greece in 2015. (He has critics, however, among his ideological allies, who accuse him of being a primadonna.) He resigned when the government accepted eurozone countries' terms for a massive loan agreement, which included increased austerity. He's since formed his own political party called "European Spring" that is now campaigning for European Parliament.
The party is setting itself up as a left-wing counter to nationalist forces that want to weaken the EU in the name of restoring national sovereignty. It also wants to position itself as an alternative to politicians, like France's Emmanuel Macron and Germany's Angela Merkel, who want to preserve or strengthen the European Union without giving direct democratic control to European citizens. Key to the European Spring platform, which was formally adopted Friday, is replacing the current EU administration, in which most of the power rests with unelected leaders, with a constitution that puts most of the power in the hands of a legislature directly elected by European voters.
It also wants the EU to have greater spending power, have more direct leverage and responsibility over the financial system, and take a direct role in initiatives like fighting poverty and climate change.
To illustrate this internationalism, European Spring will run citizens of one country as candidates in another. Varoufakis, for example, will be offered as a candidate in Germany, the chair of European Spring's council, Lorenzo Marsili, told BuzzFeed News. Party spokesperson David Adler told BuzzFeed News Varoufakis might also be simultaneously running for prime minister of Greece, which is widely expected to hold a national election at the same time as the European vote.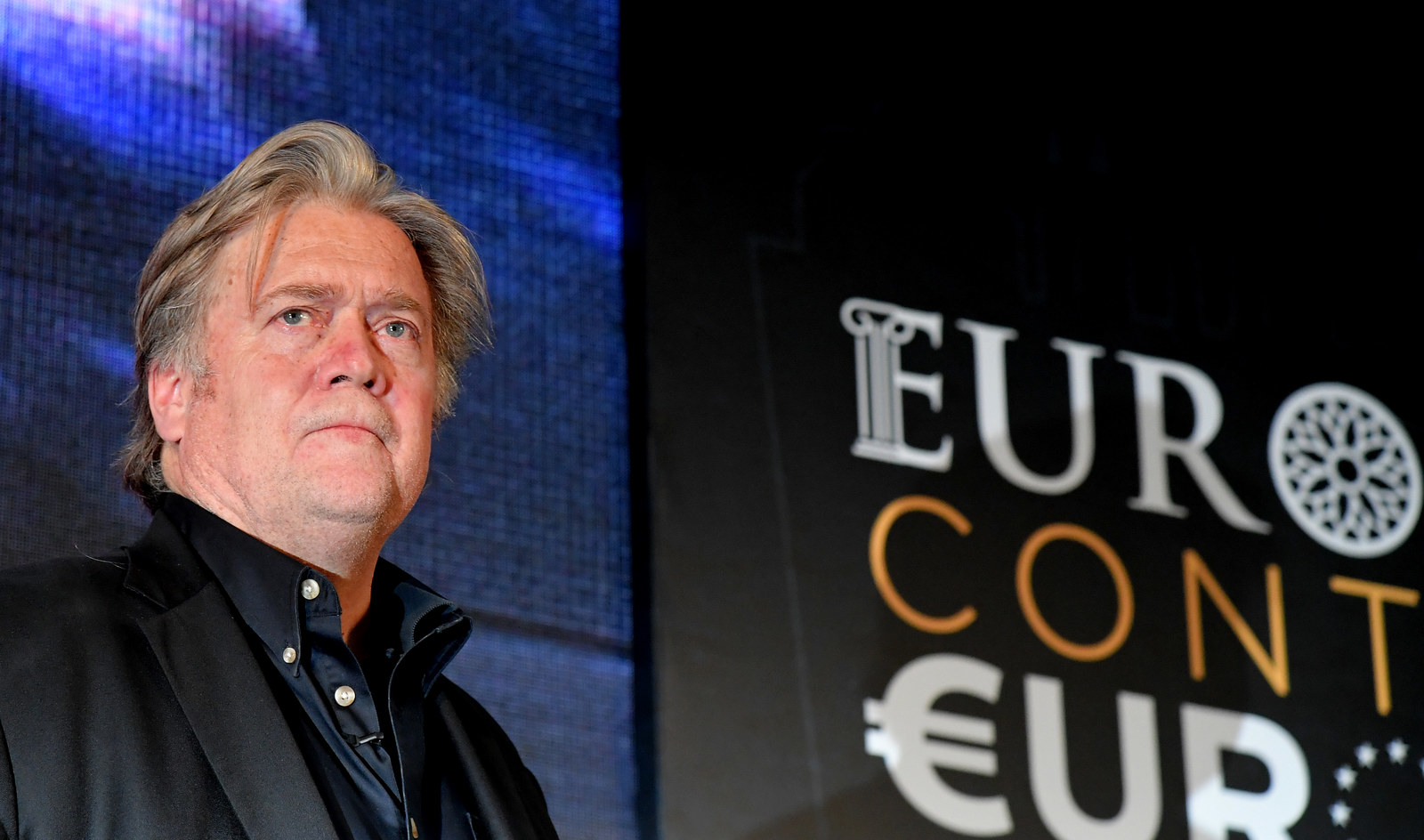 Varoufakis had come to Rome because Italy's Salvini, who has won by campaigning aggressively against immigrants, is now laying claim to Varoufakis's signature issue: opposing the EU's budget rules for countries that use the Euro. Italy is now locked in a showdown with Brussels, which rejected a proposed Italian budget because it had a deficit that exceeds eurozone rules. The Italian government is promising to defy European leaders, framing their budget as a fight to reclaim national sovereignty.
Varoufakis bashed the Italian government for seeking special treatment instead of demanding new budget rules that would benefit all of Europe. But Varoufakis also believes that financial reform requires a more centralized financial system — national governments currently have to bail out banks when they get into trouble, even though the euro and investments flow across borders. He also said the tax cuts contained in the Italian budget would benefit the rich instead of stimulating economic growth.
"Austerity for the many and socialism for the bankers has given rise to the present fascist moment in Italy, to the collapse of the political center everywhere, and to the reactionary, divided Europe that Mr. Trump dreams of," Varoufakis said. "Today, here in Rome we're saying enough. Another Italy, another Europe is not only possible, but it is here," in the form of his party's "progressive, ecological, feminist, humanist, rational program."
Varoufakis said he had a message for Italy's left, which is in disarray following the elections that put Salvini's government into power: "Italian progressives are no longer alone."
Varoufakis was echoing a phrase thrown around often in Europe by Bannon, who says European nationalist parties welcomed his support because he showed them "they are not alone." It was first said to him by France's Marine Le Pen when she invited him to address her party's convention in August.
But, Varoufakis said, the left is "the ones who, by ideology are international. We have to act like it."
Varoufakis and Sanders first said they were working toward a joint initiative in a pair of op-eds published in the Guardian last month. Varoufakis was vague about what the group would offer, saying that it would help give progressives' "coherence." Sanders' office did not respond to a request for comment.
When asked about facing off with Bannon, Varoufakis said, "Good. Let's have a big fight."
Karla Zabludovsky contributed reporting from Mexico City.