Attackers Target LGBT Activists Following Montenegro Pride March
LGBT rights activists have suffered at least three attacks since the first pride march was held in the capital of the Balkan nation last weekend.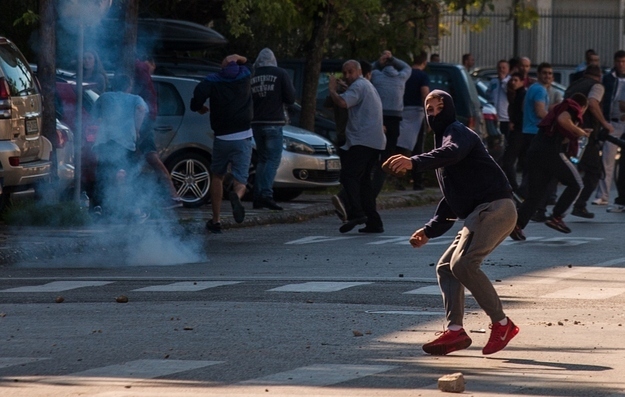 ZAGREB, Croatia — LGBT rights activists in Montenegro have been targeted in at least three assaults since the capital Podgorica held its first pride march on Sunday.
On Monday night, an 18-year-old high school student — who is straight, but attended the march in support of the LGBT community — was jumped by a gang of 20 after posting about attending the march on Facebook.
According to the group LGBT Forum Progres, he was treated for injuries in the emergency room and reported the incident to police. Local media reported that four people between the ages of 16 and 21 have been arrested for the attack and are likely to face criminal charges.
The Montenegrin news site CDM reported two additional attacks targeting LGBT activists. In one instance, the victim was injured; in the second, the victim managed to escape and notified the police.
Though 70 people have been detained by police following anti-gay violence that accompanied Sunday's rally, prosecutors have yet to bring criminal charges against anyone. They are reportedly only planning to bring lesser charges in the cases they have reviewed so far.
Though the police response has been widely praised, the prosecution of those accused of crimes is being closely watched. No charges were brought following similar violence at a pride march held in the coastal town of Budva this summer, nor in the case of the march's lead organizer, who faced death threats in the weeks that followed.
Interior ministry officials estimate that anti-gay rioters caused almost $30,000 worth of damage on Sunday, including by breaking windows in buildings and setting fire to dumpsters. The headquarters of a local news organization was also damaged.