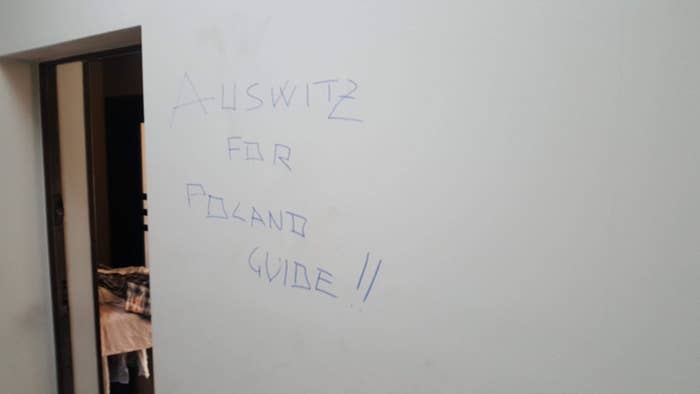 The home of an Italian tour guide and Holocaust historian was vandalized in the city of Krakow, Poland, on Friday, according to Polish media reports, as tensions rise in Poland following the adoption of a new law restricting speech about the Holocaust.

The guide, Diego Audero, told Polsat Media that he found a Star of David and the slogan "Poland for the Poles" written in Polish on the door of his apartment, and "Auswitz [sic] for Poland guide!!" scrawled in English on the wall. A police investigation is underway.
Audero told BuzzFeed News: "People make you feel [like you're] not part of the community because you are not Polish. And for me it's painful because I am totally integrated here. I am not [used] to meeting with Italians but only with Polish [people]. I love Krakow and Poland too much to go away.
"I just would like to avoid politization of the situation. It's just sad that Auschwitz is a divisive matter, it shouldn't be."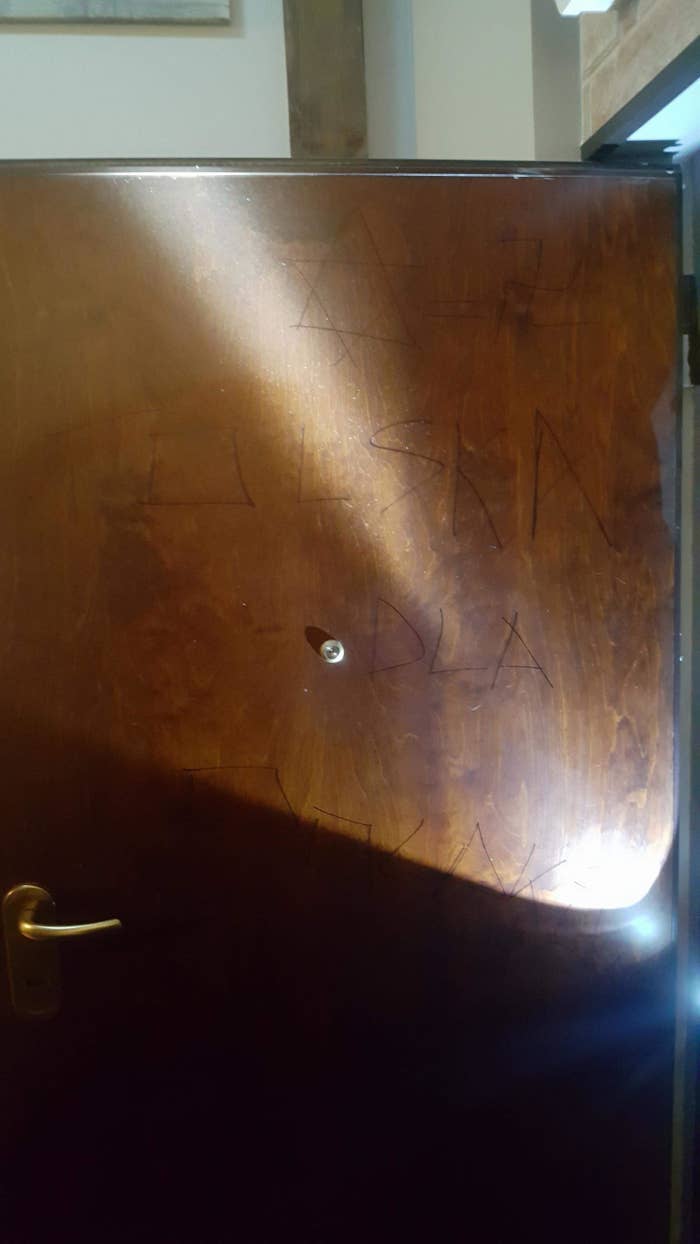 Earlier, Audero told Polsat: "I have lived in Poland for 11 years, but I have been meeting with increasing reluctance for a year now.
"I often hear that I should not take the floor on certain matters, because I am not a Pole and I should generally return to where I came from. And I have no intention of returning to Italy. I love Poland, here is my home, Polish culture is my culture. My friends and relatives also live here."
The current fight in Poland over the history of the Holocaust centers largely around how death camps such as Auschwitz are remembered. In February, Poland enacted a law aimed at making it a crime to call them "Polish death camps" — because they were run by Nazi Germany in occupied Polish territory, and many Poles feel the phrase blames them for the deaths in a war that claimed the lives of 6 million Polish citizens.
But the law is so broadly written that historians, Jewish groups, and the Israeli and US governments worry it could punish anyone who discusses the multiple anti-Semitic acts committed by some Polish citizens during the war.

The law is popular in Poland but has sparked such an intense backlash that it threatens key diplomatic relationships, especially with Poland's longtime close ally, Israel. There has also been a surge of anti-Semitic incidents amid the outcry, including a senator who posted historic footage of a Jew being beaten in the Warsaw Ghetto on Facebook, along with a "Jewish Dictionary" that defined an anti-Semite as "a person that has the audacity to defend his rights from the arrogance and rapacity of Jews."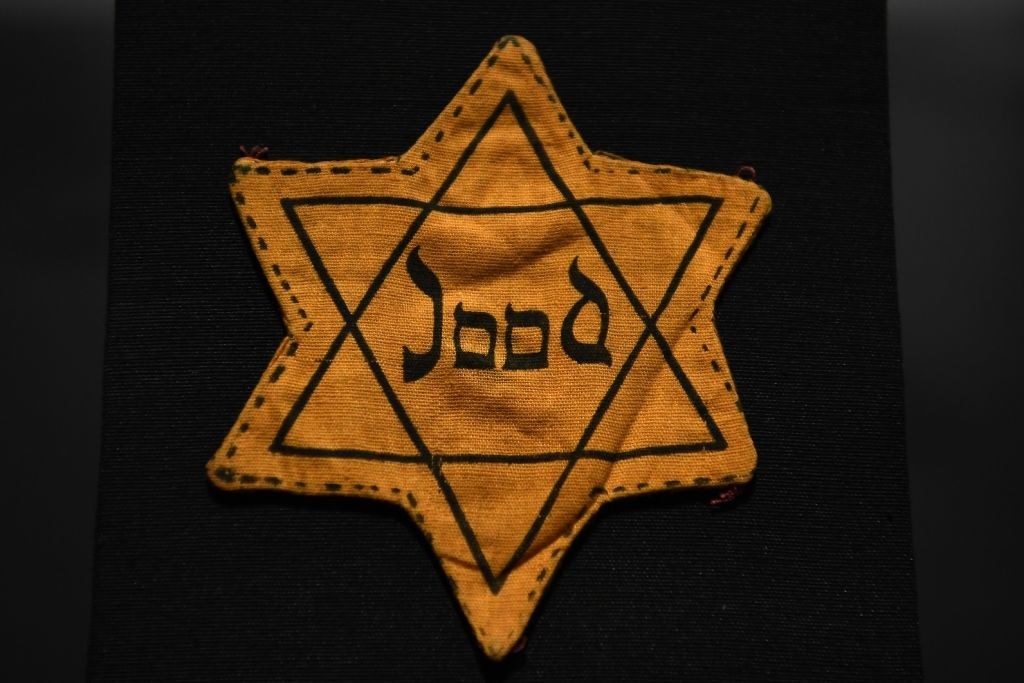 Senior government officials had promised the law would not be immediately enforced following its effective date, March 1, in the hopes of cooling the uproar. But on Friday an organization filed the first lawsuit seeking to enforce the law, potentially further inflaming tensions.
A spokesperson for the Auschwitz Museum, Bartosz Bartyzel, said in a statement to the Polish outlet Rzeczpospolita, "We were very concerned about the scandalous and shocking event that took place in the apartment of one of the educators showing around the Auschwitz-Birkenau Memorial Site. ... He is a licensed educator who has special substantive preparation and qualifications."
UPDATE
Writing on Twitter, the Auschwitz Museum said it "strongly condemns all manifestations of racism and xenophobia, and appeals to the authorities to take all possible actions to solve the investigation, as well as to prevent other such events in the future."