Amsterdam Venue Cancels Concert By Jamaican Dancehall Star Over Anti-Gay Remarks
"As a result of some very hurtful anti-gay statements reggae artist Sizzla made during a recent performance, Melkweg decided to cancel [his] concert," the popular Dutch nightclub announced on its website.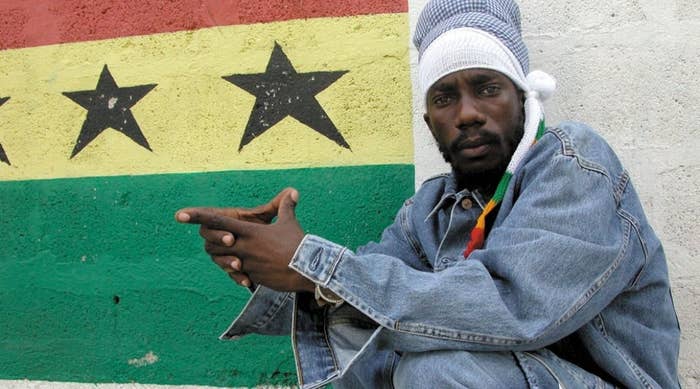 The Amsterdam nightclub Melkweg announced on Monday that it would cancel a March 16 appearance by the Jamaican musician Sizzla in response to anti-gay lyrics he included in a December show televised worldwide.
During a Dec. 26 performance at the Sting festival broadcast from the Jamaican capital Kingston, Sizzla said he would "burn out the lesbian, burn out the gays with the lyrics" and jumped up and down screaming "battyman," Jamaican slang equivalent to "faggot."
This is not the first time Sizzla has lost foreign gigs over anti-gay lyrics. Several shows in the United States and Europe in the mid-2000s were canceled when LGBT activists organized a campaign called Stop Murder Music targeting Jamaican artists who perform violently homophobic music. Venues canceled his shows, and he was forced to cancel others when some countries denied him a visa to perform.
But the latest reaction to anti-gay lyrics comes as the debate over LGBT rights in Jamaica has been growing increasingly violent. There have been several mob attacks on men perceived to be gay since July, and foreign conservative activists have visited
Jamaica to encourage opposition to repeal of the country's sodomy law, an idea floated by now-Prime Minister Portia Simpson-Miller while running for the office in 2011.