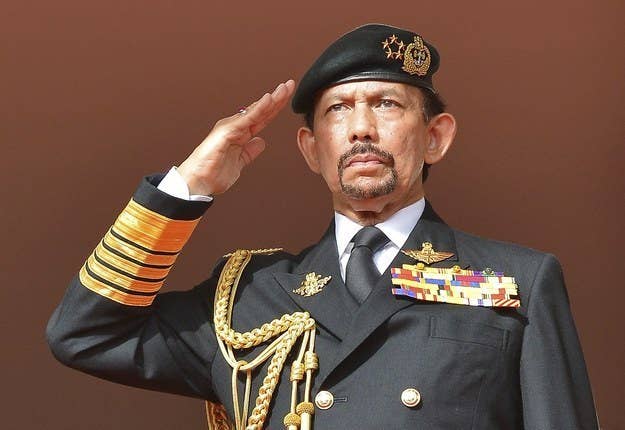 Brunei Sultan Hassanal Bolkiah's decision to impose a version of Sharia law late last month in his small Southeast Asian country prompted a big reaction in Los Angeles, where LGBT advocates launched a boycott of hotels the sultan owns that are favorites of Hollywood. But the law goes much further than criminalizing homosexuality, which was already punishable by 10 years in prison under existing law. Here are some highlights:
The sodomy provision that would punish same-sex intercourse with stoning to death would apparently also punish heterosexuals for having anal sex.

It also makes a crime to be a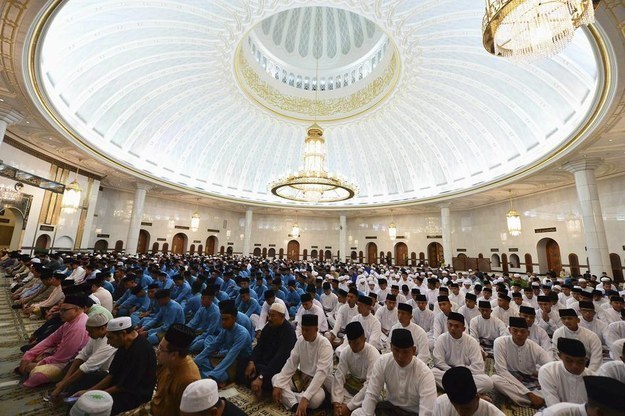 Before these short provisions targeting LGBT people, there is a very long discussion of adultery and sex outside marriage — known as zina — which could also get Bruneians stoned to death if the guilty are muhshan, meaning validly married to other people.
The "validly married" piece is especially scary to Bruneians in interfaith marriages. If that is interpreted as meaning a marriage valid under Muslim law, that could mean couples in which one member is Muslim and the other is not could find their marriages don't count. And all the sex they've been having as a married couple actually counts as zina. Some interfaith couples are reportedly already fleeing Brunei, according to John Sifton, Asia advocacy director for Human Rights Watch.
"One big impact is that interfaith couples, say, with a Chinese non-Muslim husband and Muslim wife," Sifton said. "There are reports that couples like these are leaving Brunei."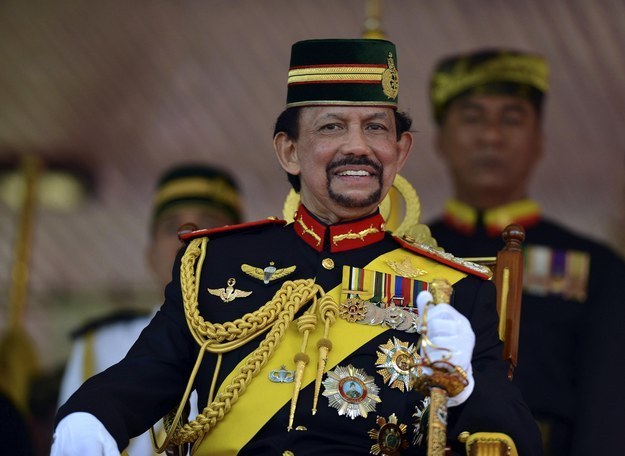 Stoning to death is also a punishment for rape.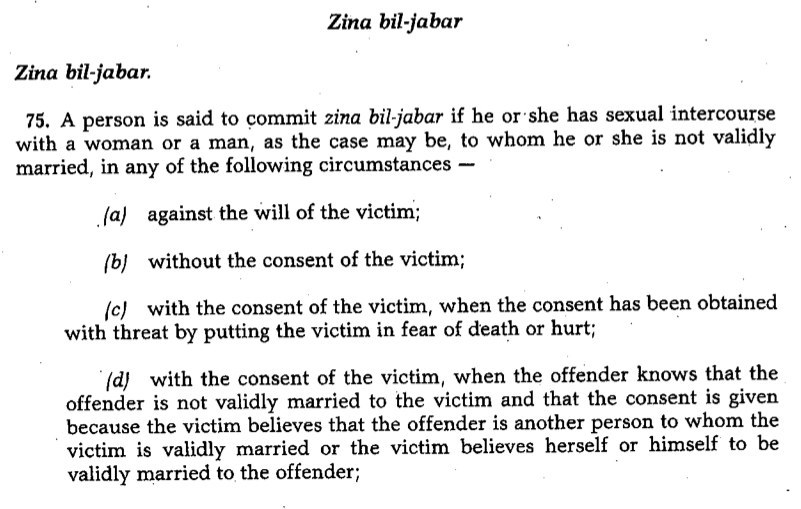 This also includes tricking someone into thinking they're married to you and sleeping with them. The code contemplates lots of different ways this could happen.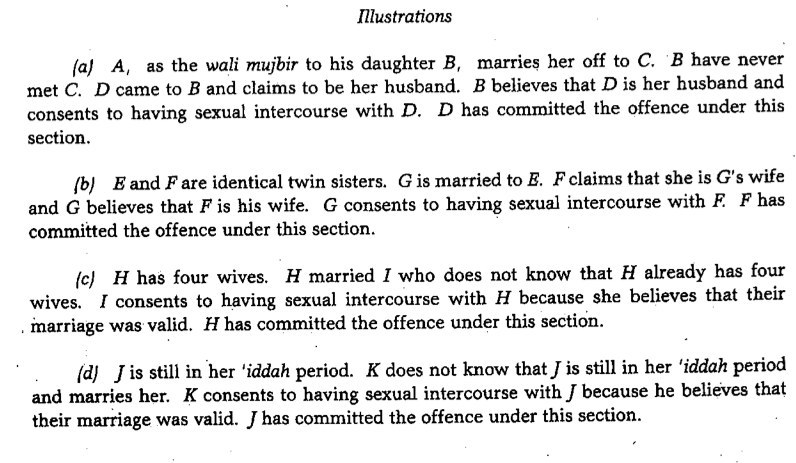 But it does forgive couples when "sexual intercourse occurred by mistake."

Like when this happens.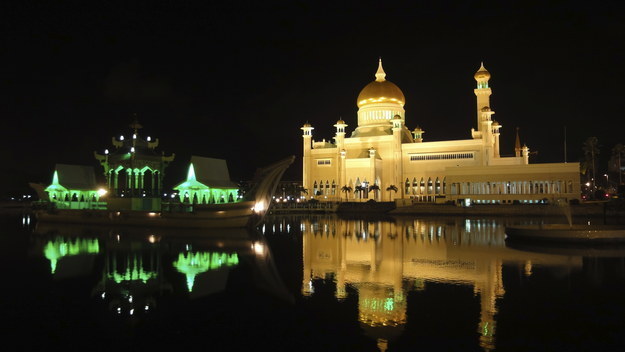 There also several provisions that make it a crime to entice a woman to leave her family or spouse, making it impossible for women in abusive homes to flee.
— Instigating married man or married woman to divorce or neglect duties.
— Preventing Muslim married couple from cohabiting.
— Enticing or causing Muslim married woman to leave matrimonial home.
— Enticing female muslim to leave custody of her parents or guardian.
— Unmarried female Muslim who leaves custody of parents or guardian.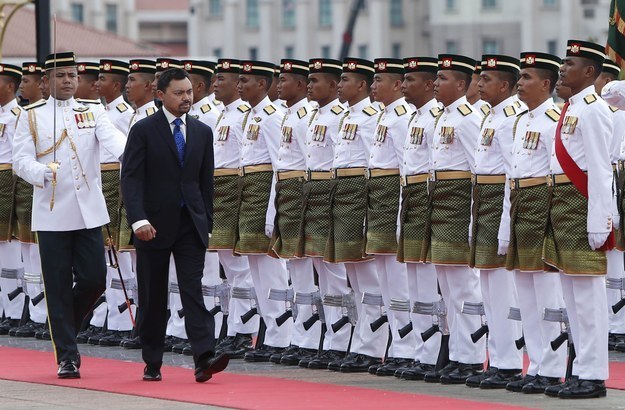 Abortion earns someone 15 years in prison.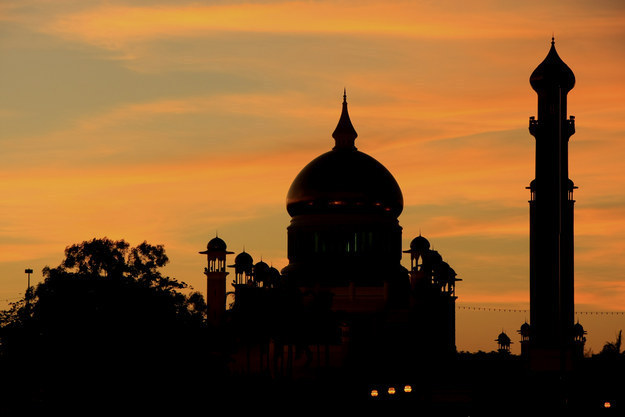 There are also several provisions curtailing religious freedom, though about 22 percent of Brunei's 422,000 residents are non-Muslims with punishments including whipping to death.








Some provisions of the law are applicable only to Muslims, while others apply to everybody. But the law is vague about who counts as a Muslim and who does not.

The law also technically applies to Bruneians who violate the law in other countries.

That's a downer if you want to nip into neigboring Malaysia — which actually divides Brunei in two — to, say, go get a drink.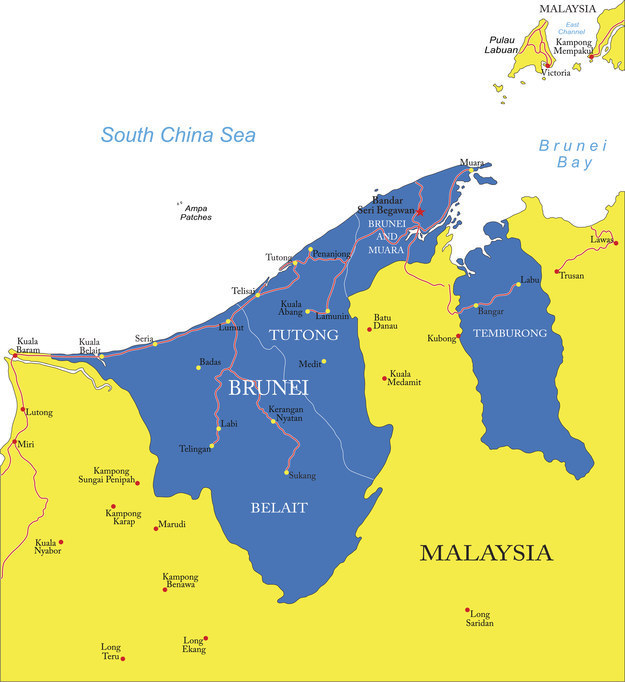 Under the three-phase implementation plan laid out by Brunei's sultan, Hassanal Bolkiah, the capital punishments won't go into effect for two years.
For the first year, only the new fines and prison sentences will take effect. Year two will also usher in punishments like amputation for theft and robbery.

While the sexual offenses provisions theoretically apply to men and women equally, in practice Sharia law often falls most harshly on women.
In a report to the United Nations, the group Women Living Under Muslim Laws documents that although stoning provisions are theoretically applicable to both men and women, "there is a gendered aspect to its practice."
In the Indonesian province of Banda Aceh, a 25-year-old widow is currently awaiting caning by a Sharia court after having been discovered having sex with a married man. They were discovered when a group of men raided their house, and eight of the group raped her before turning them over to the authorities. The top Sharia official in their town of Langsa said the gang rape will not mitigate her sentence.
"They have to be [caned] as a form of justice because the rapists will also be processed, but in a criminal court," said Ibrahim Latif, the Sharia official, according to the Jakarta Globe. "Besides, they've confessed to having sex on several previous occasions, even though the man is married and has five children."
Just three of the alleged rapists have been arrested, the Globe reports.
In one horrific 2008 case from Somalia, a 13-year-old girl named Aisha Ibrahim Duhulow was stoned to death by 50 men in a stadium filled with 1,000 spectators. According to Amnesty International, which investigated the incident, the girl found herself accused of adultery after her father tried to report that she was raped by three men to the Islamist al-Shabab militia then in control of their region.