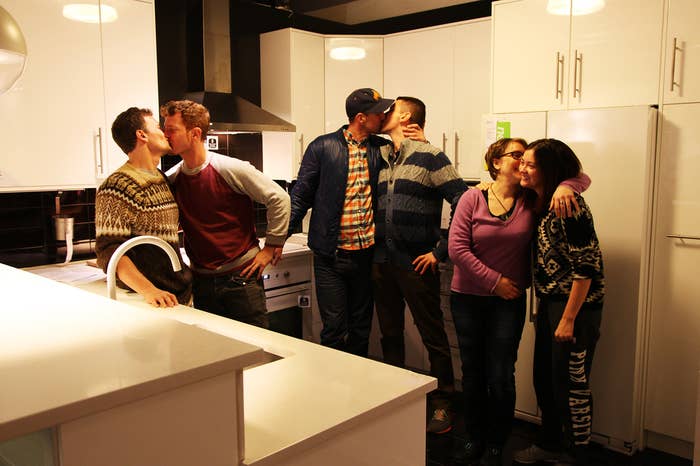 In response to Ikea's removal of a profile of a lesbian couple from the Russian edition of the company's Ikea Family Live magazine, a group of gay and lesbian Russian activists and American allies staged a kiss-in at the Ikea store in Brooklyn.
Ikea cited Russia's prohibition on "promoting non-traditional sexual relationships to minors" for removing the profile of a couple named Kirsty and Clara and their baby.
Nina Long and Alex Kargaltsev explain why they helped organize the protest.
Oleg and Gennadiy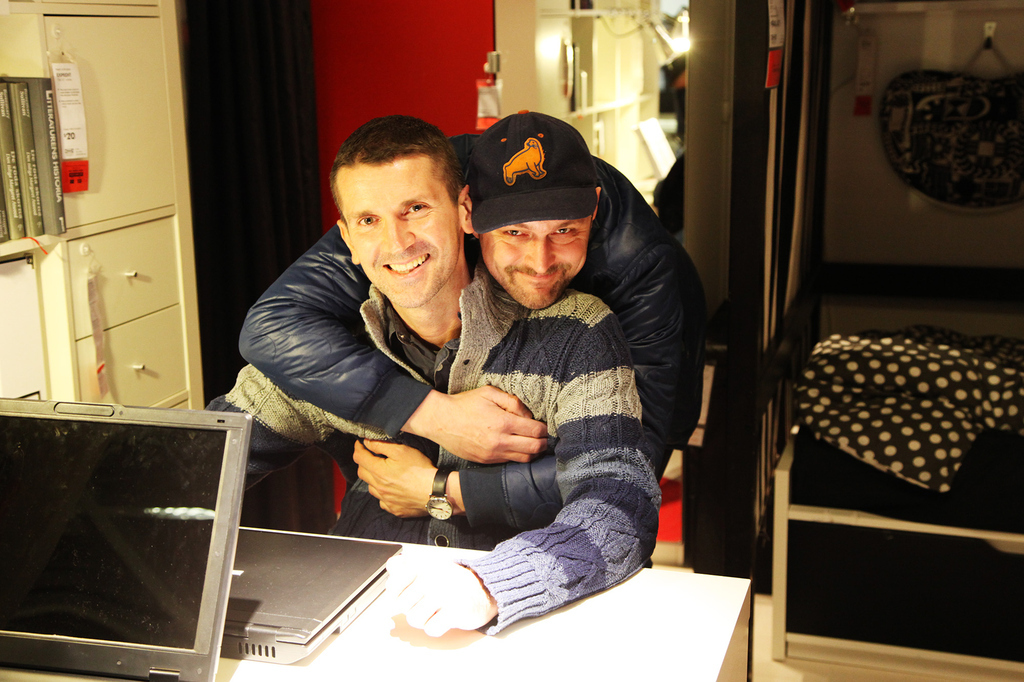 Ksenia, Lisa, and Sophie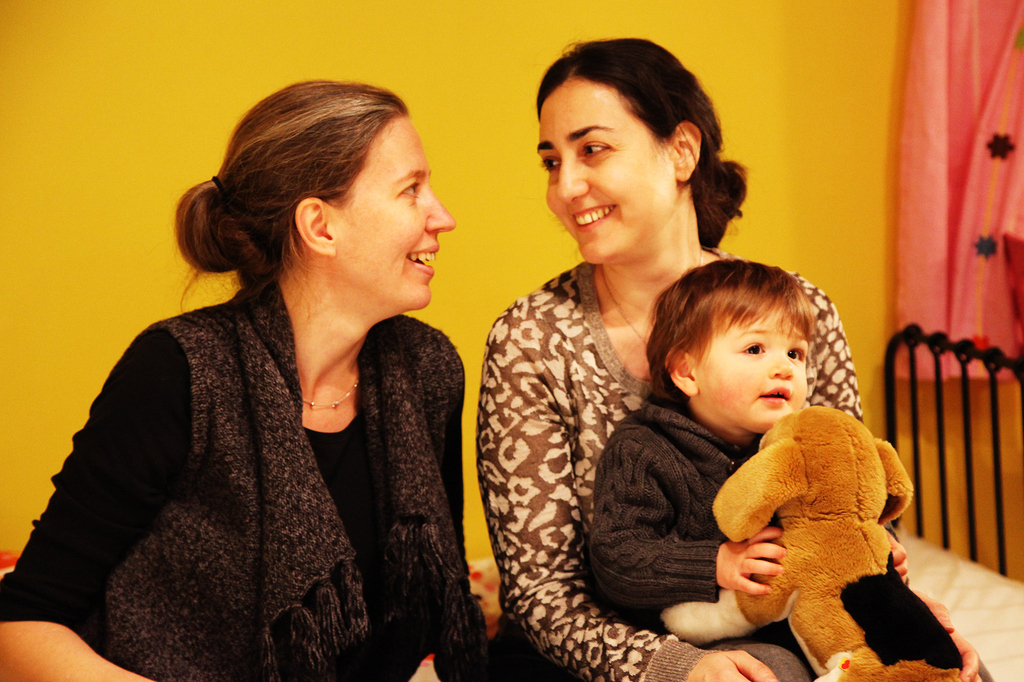 Artyom and Joseph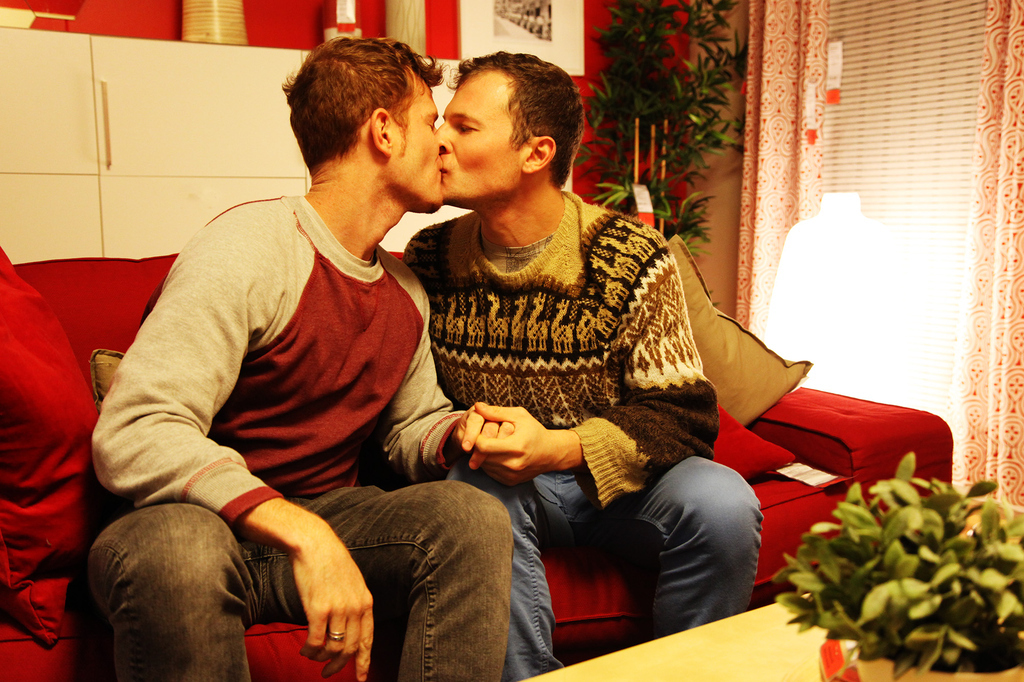 Nina and Gulia
Gay Ikea Teddy Bears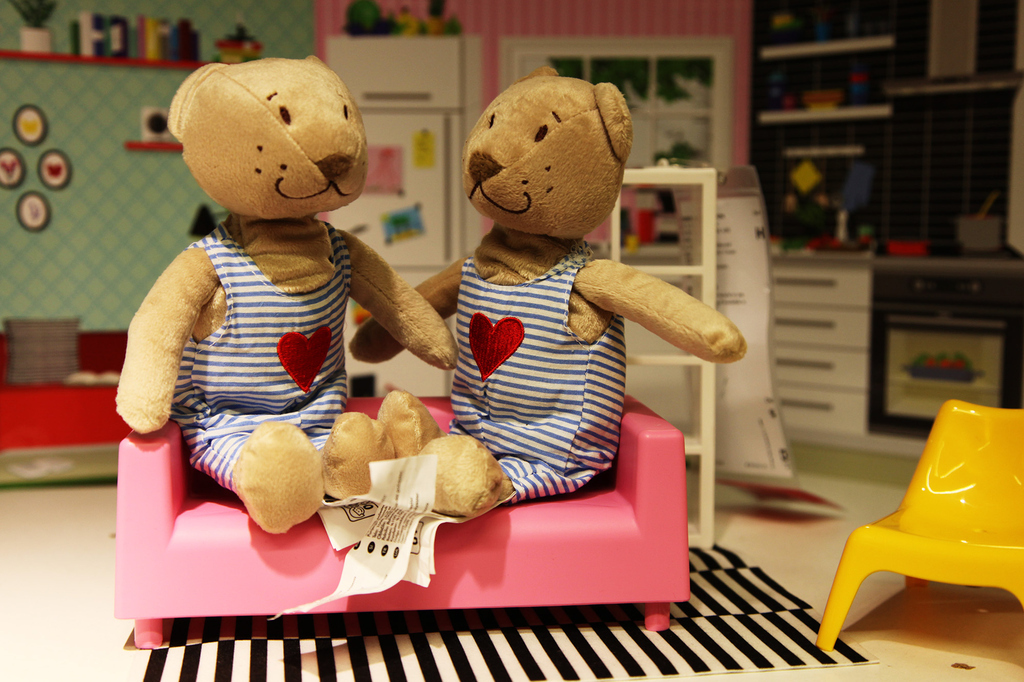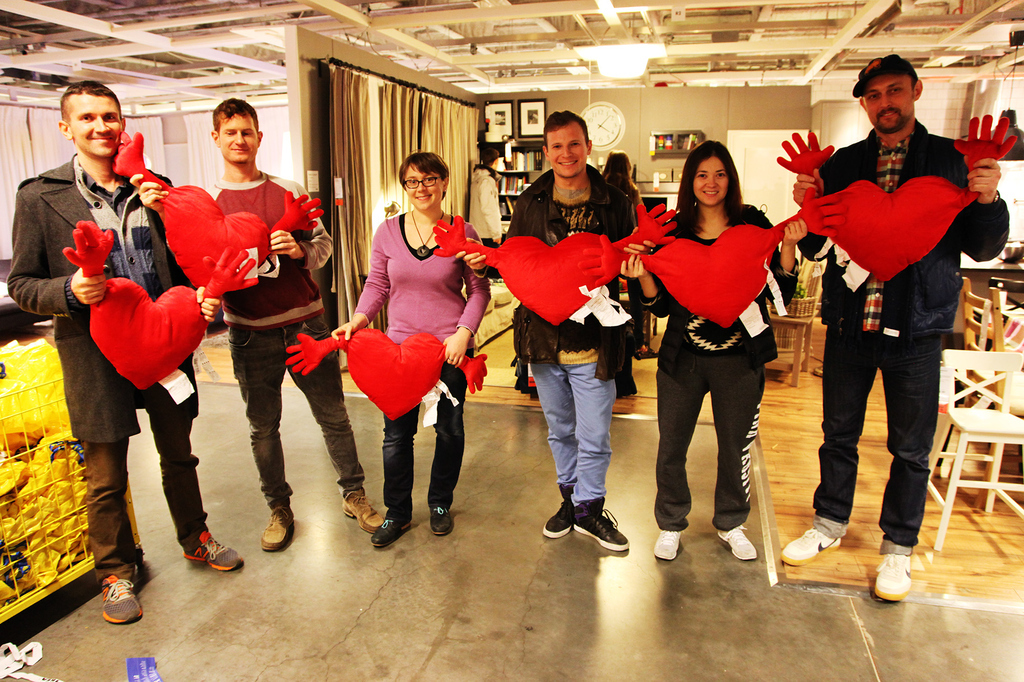 Ikea spokeswoman Mona Liss responded to Rusa LGBT's protest in a statement to BuzzFeed, "IKEA welcomes a diverse co-worker and customer community.... This sentiment is also reflected in both our advertising communications and our HR policies. For example, the US was the first major business to feature a homosexual couple in print and TV advertising as far back as the early 1990's.... The article referred to in this email has been published in 25 countries. Russia has a law that prevents this kind of promotion. It is a law that has been widely criticized but one that we have to comply with."