When Lorena Bolaños was a child, a woman at a skating rink asked the staff to have her removed because she thought her birthmark was an illness that could make people sick.
It wasn't the first or last time someone would make Bolaños, now 24, feel less than beautiful.
Bolaños was born with a large congenital nevus, which is a mole that covers a large portion of the body. She also has other, smaller moles. Other than needing protection from the sun, the marks on her body don't cause any physical problems, but they made her feel different from other kids while growing up. Classmates would laugh at her or call her a chocolate chip cookie.
"As I didn't look as the other kids, as my legs looked different, with a lot of marks, that I didn't like, the main problem was that I didn't feel beauty and I felt very uncomfortable when people looked at me," she told BuzzFeed News.
It got to the point that Bolaños, originally from Mexico City, found herself in a deep depression when she was in college.
"I decided to do something for me because you cannot live always ashamed of yourself," she said.
Although she can't stop people from looking at her or making comments, Bolaños said she could change how she felt about herself.
She posted photos on her Instagram showing her birthmarks, tagging them "#selflove."
"People that want to hurt you are going to smell your insecurities and are going to kill you with a simple word," she said. "Self-security is something that can be intimidating to these people and that will show you as an extraordinary person! Even self-security is a sign of beauty."
But the biggest impact came when she got in touch with Underneath We Are Women, a photography project showcasing women with all kinds of bodies.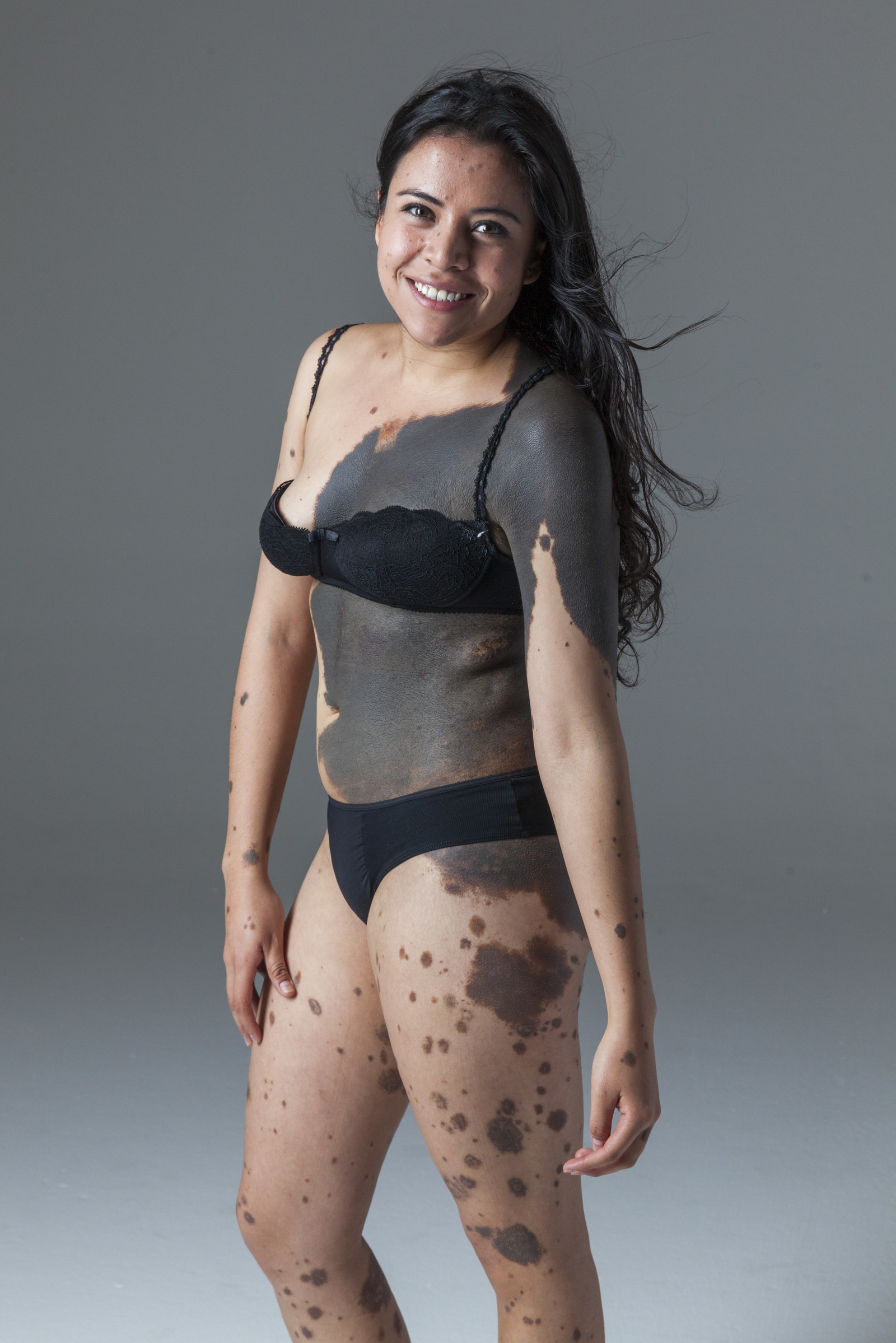 Bolaños reached out to photographer Amy D. Herrmann so she could be included in the project. Herrmann was so moved by Bolaños's message that she made a special trip to Los Angeles from Australia for a photo shoot.
"Amy told me later that the true reason to came to the United States was because of me, because when she saw the image she decided that she needed to include me in the book," said Bolaños.
Underneath We Are Women features 100 women and highlights the diversity of women's bodies, along with their unique stories. A coffee table book will be released next year.
The results are stunning. Bolaños posed in simple black lingerie, her birthmarks on display, and with a big smile on her face.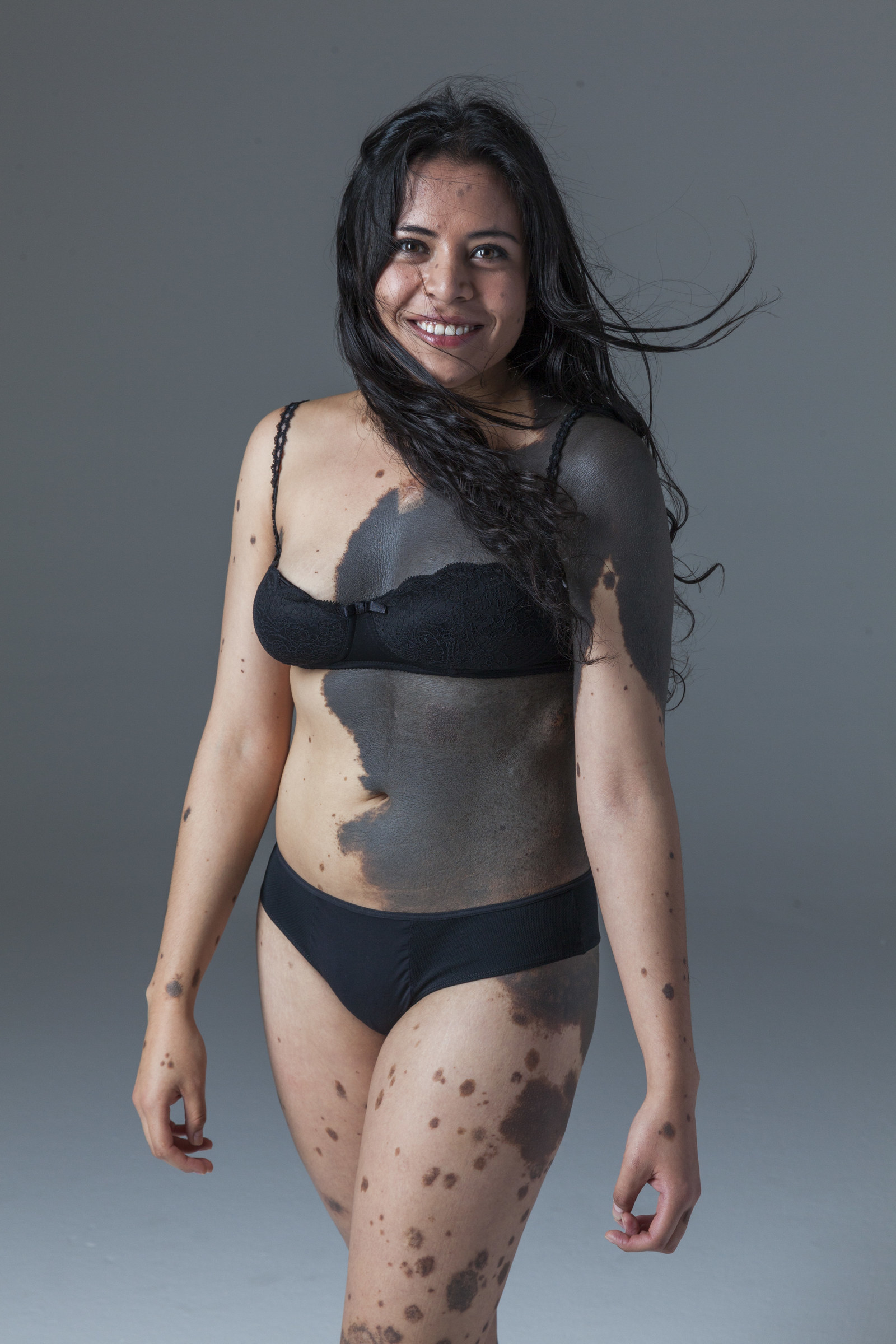 "My objective is that everybody needs to understand that self-acceptance is the first step to achieve happiness," said Bolaños.
She said these photos are a way for her to face her own fears, and it's paid off. She's received messages from women and men saying her bravery helped them too.
"I feel so good that I am helping people in indirect ways and showing that beauty can also be different," she said.
To learn more about moles, you can get more information from the American Academy of Dermatology.