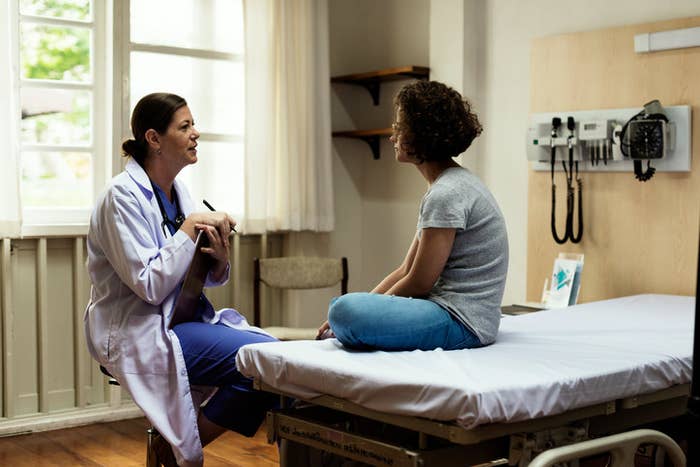 One of the most influential professional organizations for doctors in the US has released a new policy aimed at helping pediatricians provide better care for transgender and gender-diverse children and teens.
The American Academy of Pediatrics — the largest professional association of children's doctors in the country — announced the policy Monday. It contains guidelines around the language, treatment options, and care to be used with patients whose gender identity doesn't match the one they were assigned at birth.

First off, it specifically defines and explain terms — like cisgender, gender identity, and gender expression — that doctors who treat children have probably heard, but may not necessarily be that familiar with.
"The most important thing about this policy statement is that it provides guidance that helps pediatricians know how to approach trans and gender-diverse kids by providing unconditional love and support," said Ilana Sherer, a committee member of the AAP's Section on Lesbian, Gay, Bisexual, and Transgender Health and Wellness.
"To have this kind of statement to tell people how to support and care for their kids is a huge celebration, at least in my eyes," she told BuzzFeed News.
It's estimated that 0.7% of teens ages 13 to 17 identify as transgender, according to the AAP. Research has also shown that these teens experience much higher rates of depression, anxiety, eating disorders, substance use, self-harm, and suicide compared to cisgender teens.
The policy's recommendations include affirming a child's gender identity in interactions and paperwork, making sure families get access to support so they can best help their child, and advocating for insurance that covers gender-affirming treatments.
It also stresses that there's no one way to be transgender or to transition. Some youths may be interested in surgical options, while some may not. Either way, patients need to be supported no matter where they are in their journey.
The policy also offers guidance around proper language and management of gender dysphoria.
Sherer said pediatricians who were trained decades ago have likely never been educated about treating transgender patients. Even current medical students receive very few hours on how to best help LGBT patients. This policy is intended to provide guidance for pediatricians who may otherwise have none.

"They are seeing these changes all around them and they just have no education and no language around how to talk about it," said Sherer.