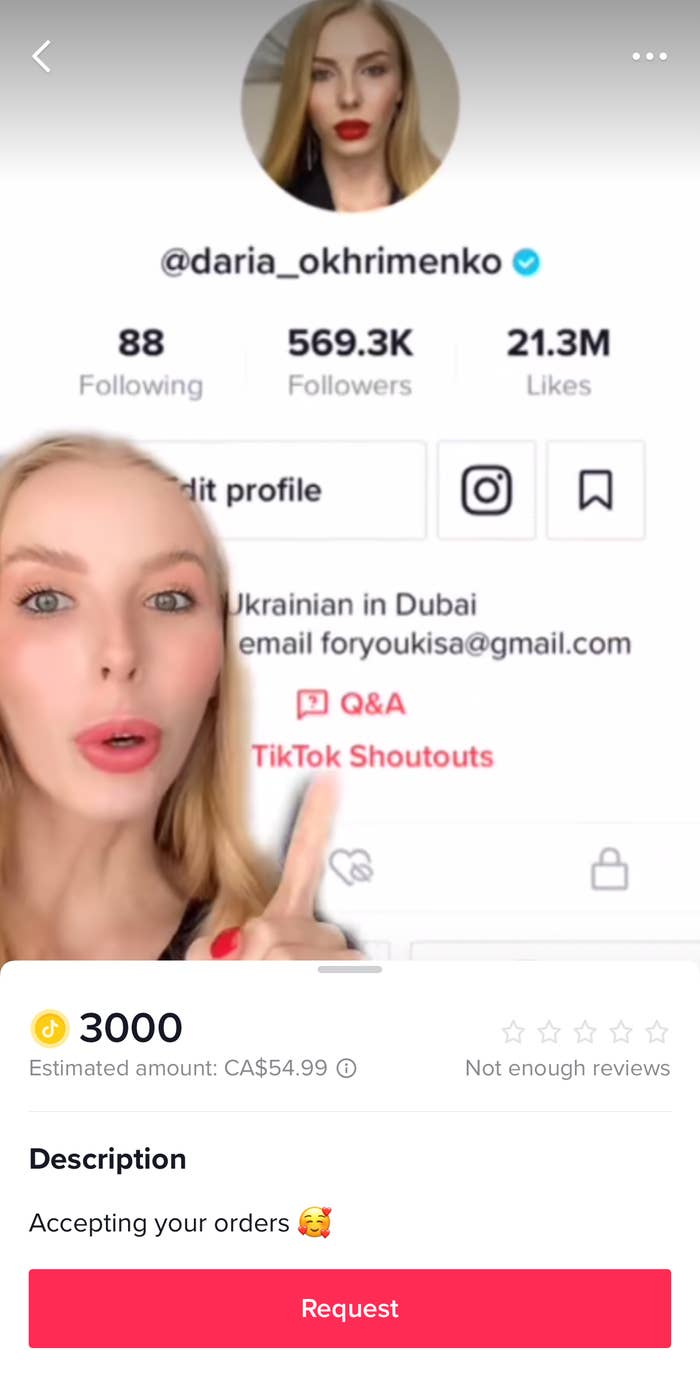 TikTok appears to be testing a Cameo competitor that allows people to request and pay for custom videos from their favorite creators.
Called "Shoutouts," users can request a video using the same in-app currency that can be used to tip creators during live videos. Right now, it appears creators are able to set their own rate for a custom video.
The feature is only available in select markets. So far, creators in Turkey and at least one in Dubai appear to have access. The app also prevents users in some regions from even requesting a video.
When you click "request," a screen pops up explaining how it all works. You pay upfront when you request a video, and the creator has three days to accept. You'll then get the video in your direct messages in about a week.
It's unclear if creators need to have a certain threshold of followers to qualify for the feature where it's available and if it will be rolled out to more markets. TikTok did not immediately return a request for comment from BuzzFeed News.
Alessandro Bogliari, CEO of The Influencer Marketing Factory, told BuzzFeed News the feature is a "win-win-win" for the platform.

"Influencers make more money, TikTok opens up a new revenue stream, followers are happy to have a custom video that can be requested, paid and saved inside TikTok," he said.
He also said he could see Shoutouts stealing some of the market share from Cameo. Created in 2016, Cameo lets people request personalized videos from big-name celebrities, including several thousand social media influencers. Shoutouts streamlines that by keeping it on the same app.
Cameo videos can range up to hundreds of dollars, and Bogliari said TikTok stars should take a cue from that and could aim from $35 to $500 for a Shoutout.