This is Kevin Przytula, who just proposed to his fiancé, Allyssa Anter, last Saturday. It's a proposal they'll never forget.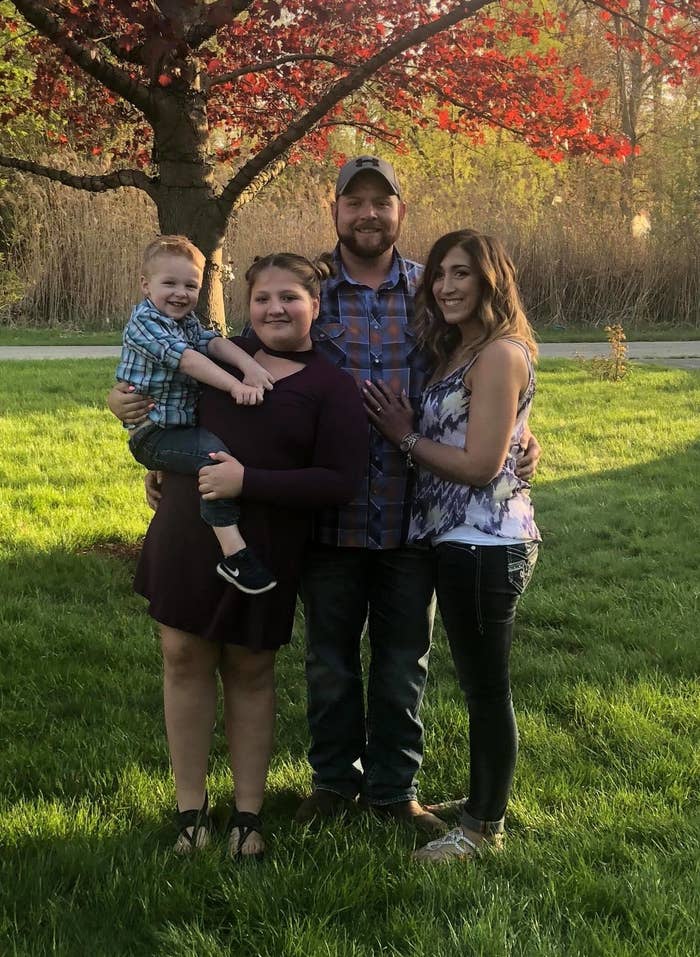 That's because Anter's 3-year-old son, Owen, decided to pee all over it.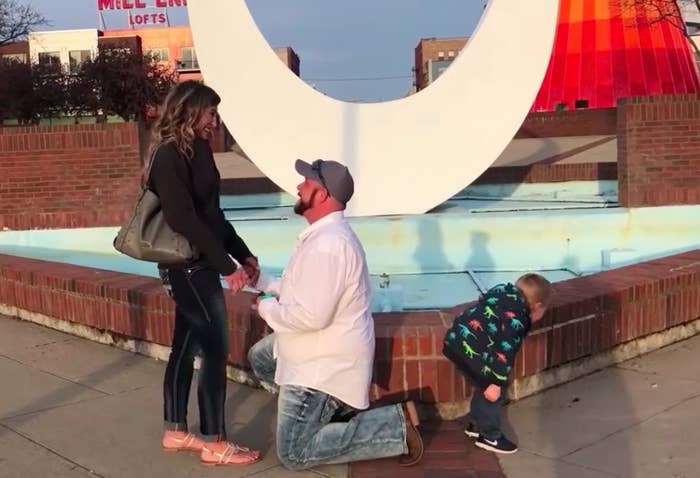 It happened on May 12, Przytula told BuzzFeed News. He's been with Anter for a year now and had been thinking about proposing for a few months.
Finally, he lured her into a photo op in downtown Bay City, Michigan, and got on one knee.
Thankfully, his daughter caught what happened next on camera.
To be fair, Owen did announce, "I'm going to pee outside." Przytula was just too distracted to notice.
"I was clearly just in my own little zone," he said.
But the moment he notices is pretty priceless. "I thought it was hilarious," he said.
The next day he uploaded the video and it's since gone viral, nearing a million views on YouTube.
Truly a moment they'll never forget.