The newest cover girl for Cosmopolitan UK is none other than model and body-positive activist Tess Holliday.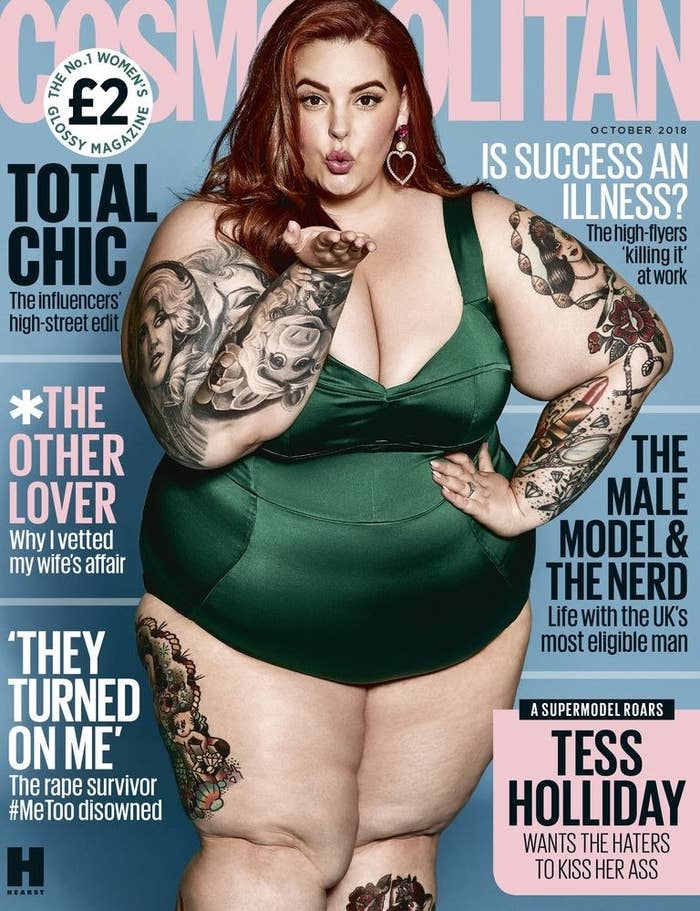 Holliday's photo isn't a tight crop on her face and her body isn't drowning in an oversized coat, as other magazines have been criticized for in the past.
Rather, Holliday posed in a green swimsuit with all of her curves in the frame.
"Phew, I'm literally a COSMO GIRL!! Can't believe I'm saying that!" Holliday tweeted.
"If I saw a body like mine on this magazine when I was a young girl, it would have changed my life."
Holliday was interviewed for the magazine's October issue about mental health, the #MeToo movement, and diversity in modeling.
And people are so excited to see it.
Many women are saying how important it is to see someone who looks like them front a magazine.
Especially since we get to see her actual body.
More swimsuits, fewer trench coats, please!
Imagine if we got to see larger women represented in media all the time?
It's a ~moment~.
You can see the effect in Holliday's Instagram comments, too.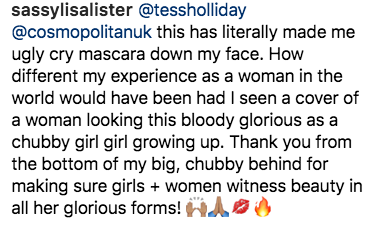 This is the second recent cover for Holliday, who was also the digital cover star of Self magazine's weight issue in June.