A Swiss couple on vacation in Florida had to be tracked down by the US Centers for Disease Control and Prevention and the Swiss authorities after the couple attempted to save a sick bat from a mall parking lot that later turned out to have rabies.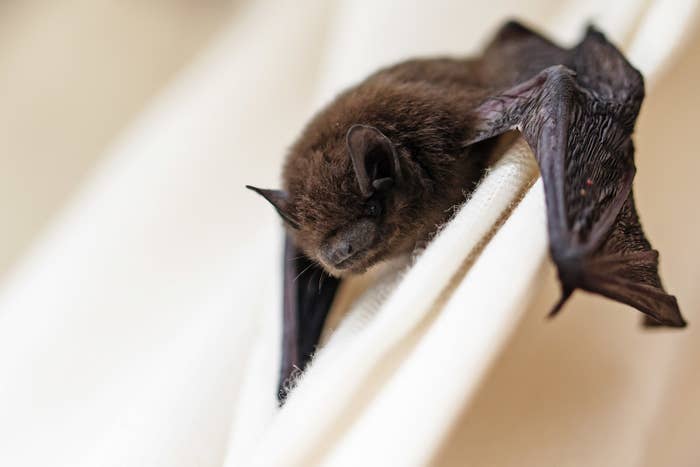 The couple was in Naples, Florida, when they come across the ailing bat. The husband, who works in pest control, decided they should take it to a local veterinarian to see if it could be helped. But the couple didn't didn't leave their names or any other information — just the fact that they were visiting from Switzerland. Five days later, the bat tested positive for rabies, which then triggered an international effort to find the couple.

The CDC searched the area for days with no luck before contacting the Swiss Federal Office of Public Health through a World Health Organization network. The Swiss federal agency issued a national press release and the couple called in to identify themselves. It may have saved their lives — infection with the rabies virus can be fatal, and is generally incurable if not caught early enough.
"A lot of visitors to the United States may not understand the risk associated with bats," Emily Pieracci, a veterinary epidemiologist with the CDC, told BuzzFeed News.
She said about 1%–2% of bats carry the rabies virus and they account for the majority of human rabies cases in the US (about one or two cases per year).
The rabies virus can take anywhere from a few weeks to a few months to incubate in humans before symptoms appear. The rabies vaccine is highly effective if given before symptoms appear, but not effective if the disease has progressed too far. Rabies symptoms can include fever, aches, and weakness that progresses to insomnia, confusion, paralysis, hallucinations, and fear of water, according to the CDC.
A 6-year-old boy died in Florida earlier this year after contracting rabies from a bat scratch.

"Once they get sick and start showing signs of rabies it's almost 100% fatal," said Pieracci.
The couple was able to start the vaccine the same day they identified themselves and are still healthy. The incident took place in January but was recently reported in CDC's Morbidity and Mortality Weekly Report.
"We were able to potentially save their lives," said Pieracci.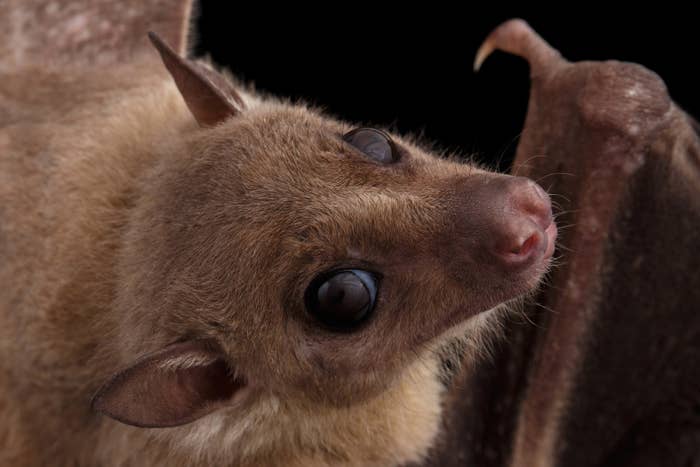 Bats with rabies may act oddly, such as having difficulty flying or being active during the day, which is unusual for the nocturnal animals. That makes them more likely to come into contact with humans, increasing the risk of exposure. If you find an injured or sick bat, the safest thing to do is to leave it alone and call a local wildlife center or public health department, Pieracci said.
"If they do handle a bat for some reason, or if they come in contact with a bat, they should seek immediate health care," she said. Pets should also be taken for a rabies vaccine if they come into contact with a bat. People have gotten rabies even with no obvious scratches or bites, and any kind of contact with a rabid animal is considered risky.
Nathalie Karvonen, executive director of the Toronto Wildlife Centre, has seen her fair share of bats. The rehabilitation center has about 40 bats at present. She said that unlike other animals that could carry rabies — such as raccoons, foxes, and skunks — there's no way to vaccinate bats.

"We do get rabid bats in from time to time because we're the biggest wildlife center in the country," she said.
Animals with rabies are always euthanized because they can't be cured. Although caution should be taken, Karvonen stressed that the vast majority of bats don't carry the disease and are an important part of the ecosystem, as well as endangered, in many cases.

People who work with animals that could carry rabies, or who are traveling to areas where it is prevalent, can get pre-exposure rabies vaccination, which can help reduce, but not eliminate, the risk of rabies.