"Overwatch" Hero Soldier: 76 Is Gay And The Reactions Are Just The Best
Move, he's gay.
This is Soldier: 76, a gruff ex-soldier turned vigilante in the game Overwatch. And we've just learned that he's gay.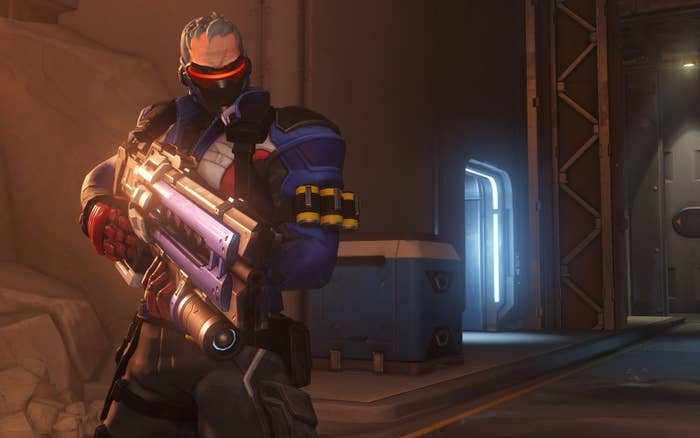 It all came to light this week after the official Overwatch account tweeted a short story called "Bastet."
In it, Soldier, aka Jack Francis Morrison, talks about a man named Vincent — an apparent old flame and touchy subject.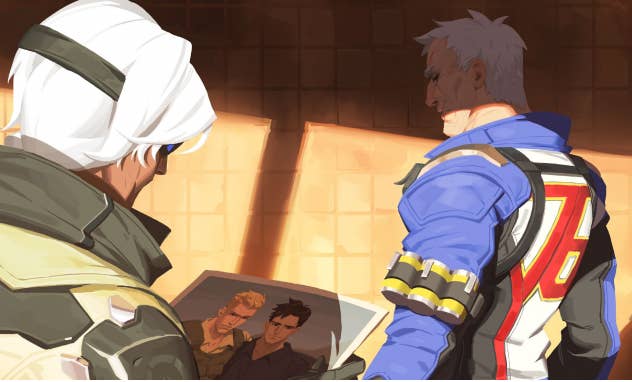 And in case you were still in doubt, Soldier's identity was confirmed by Overwatch's lead writer, Michael Chu.
Cut to Overwatch fans losing their shit.
And also adorable.
You have to understand that queer characters in video games are rare, especially in big titles.
This is actually the second LGBT Overwatch character, since we learned earlier that Tracer is a lesbian.
For many players, this probably changes nothing. But for many others, this means so much.
What a joyous time to be a gaymer.
Also one of the best parts is that the short story was actually about Ana, another hero in the game.
As expected, some ~gamers~ were salty. Keep crying that river, boys.