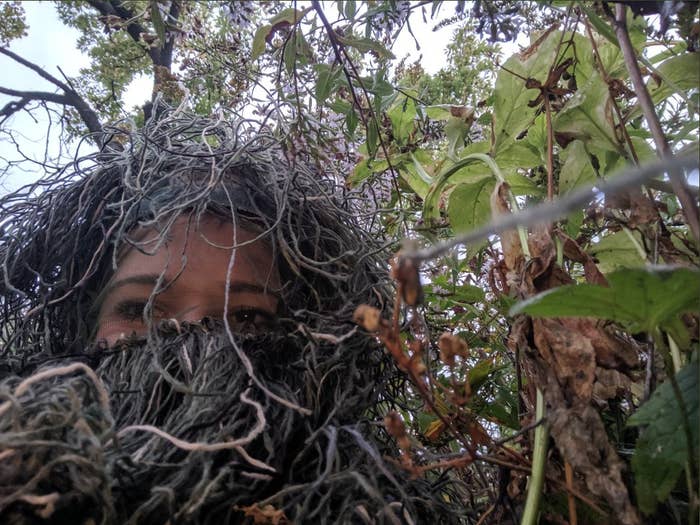 When Therese Merkel found out her sister's boyfriend was planning a proposal, she — and everyone else — knew she just had to be involved.
What she didn't know is that her eventual involvement would go viral.
Merkel, 23, grew up in Wisconsin with her sister, Rachel, and to this day the two are still the best of friends. They're so close that among Rachel's proposal requests to her boyfriend, Andrew Philibeck, was that Merkel be there.

So, in secret, Merkel and Philibeck got to planning.
"We came up with a ton of hilarious ideas that were totally ridiculous," Merkel told BuzzFeed News. "We were like, how funny would it be if I was a bush or something?"
Cut to a little while later, and Philibeck sent Merkel a picture of the brand-new ghillie suit he'd bought her. Ghillie suits are camouflage outfits typically worn by hunters to blend into foliage.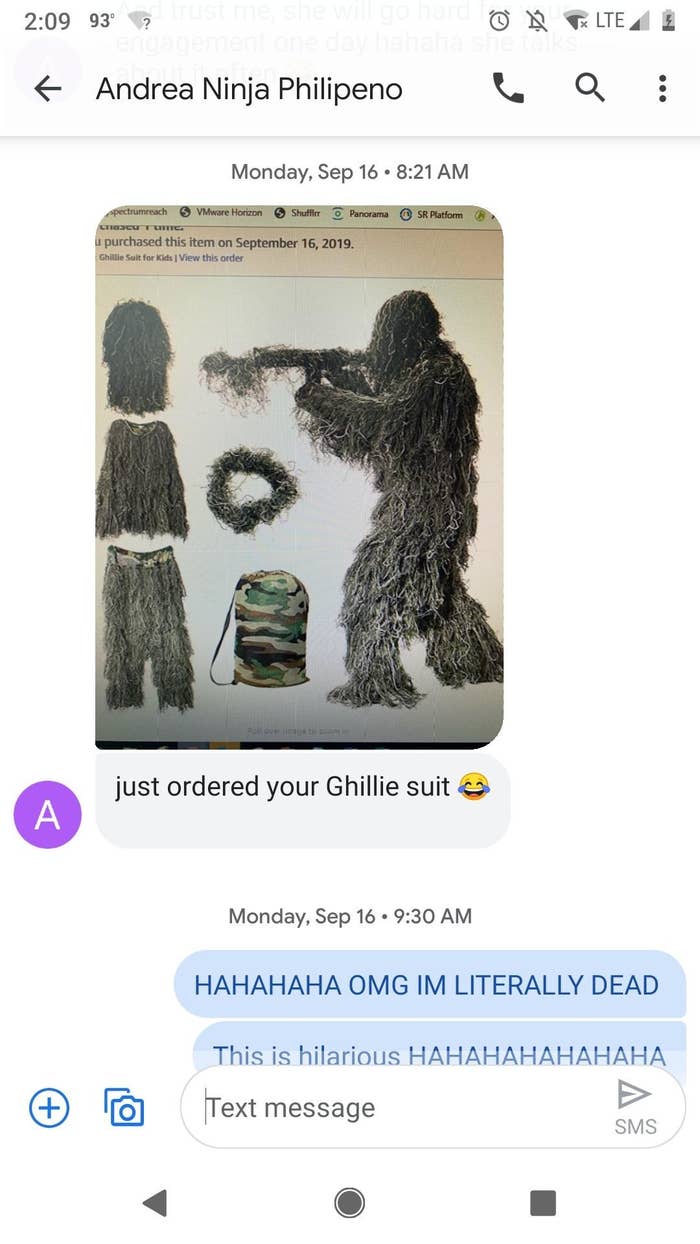 "I even told Andrew, 'Is this going to ruin the vibe of the romance?'" Merkel said, but Philibeck assured her it would be perfect.
Fast forward a month later, Philibeck picked a scenic spot at a local conservation site, filling it with Rachel's favorite flowers, lanterns, and other decor.
When he finally led Rachel to the spot, little did she know that Merkel was crouched in the bushes, totally hidden.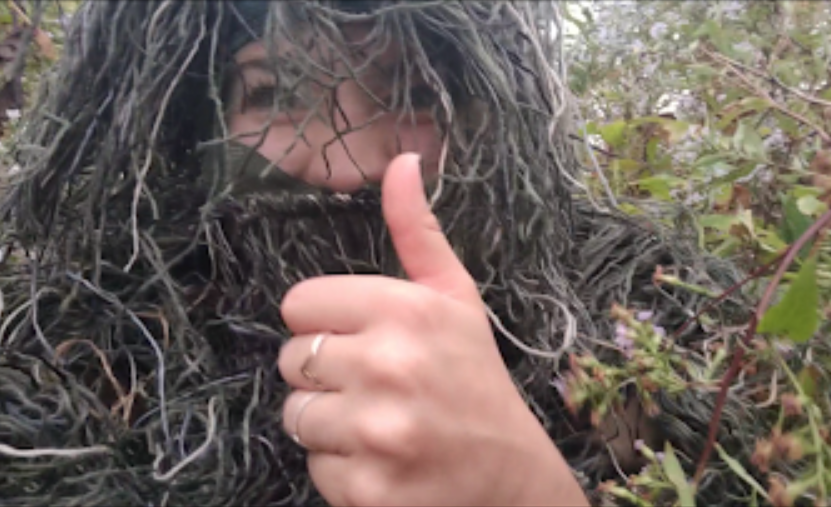 "She was so well hidden with the ghillie suit in the bushes that I couldn't find her so I was nervous that she wasn't even there," Philibeck said.
After he popped the question, Merkel waited a moment before popping out, much to Rachel's surprise, yelling, "SHE SAID YES, SHE SAID YES!"
"She was so confused, she was like, 'What are you, a weird bush?'" said Merkel. "It totally made the moment."
A few days later, Merkel shared some photos of the moment and her disguise on Twitter, where they went viral.
"It just exploded and it's really hard to concentrate at work now," she said.
People are very impressed with Merkel.
And a ton of other people tagged their friends and family, demanding a similar level of commitment for their own future proposals.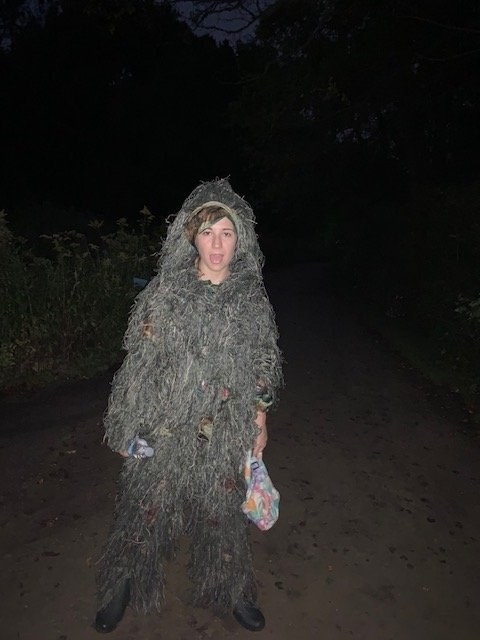 As for Merkel, she finds the attention very fun but wants the emphasis to be on her beloved sister and her special moment.
"I was really just there to cheer them on. It's all for them," she said. "I'm just so excited that I was a part of it."