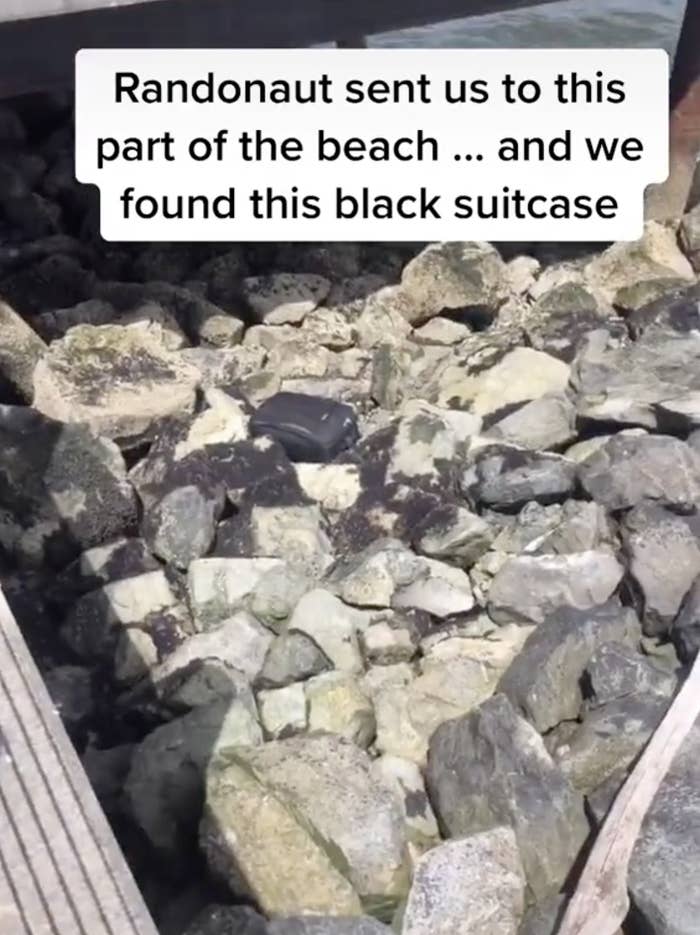 A group of teens in Seattle stumbled upon human remains after going to a location prompted by the app Randonautica and then shared the experience on TikTok.
The TikTok, posted by user @ughhenry on June 20, shows a group of friends on a beach in Seattle who stumble upon a black suitcase that looks like it had washed up on some rocks. The teens were using the app Randonautica, which sends users random coordinates as a means of exploration.
In the TikTok, the group opens the bag to reveal a black plastic bag inside.
"As SOON as she opened it the smell was overwhelming," the TikTok caption reads.
According to the TikTok, they then called the police.
Seattle police have now confirmed that the teens had found human remains and said the group has since been interviewed.
"Police responded after receiving a call of a suspicious bag on the beach," Seattle police said in a statement on June 19. "Another bag was located in the water. Once the contents were determined to be remains, detectives responded to begin their investigation."
Local station KING 5 reported that the remains have been identified as belonging to 35-year-old Jessica Lewis and 27-year-old Austin Wenner, and said both died of gunshot wounds on June 16.
BuzzFeed News has reached out to @ughhenry on TikTok for comment.
In a statement, Randonautica told BuzzFeed News it was "shocked at the very unfortunate coincidence."
"Our first reaction was to reach out to the teenagers to make sure they were doing alright. We sent a message letting them know the intention of Randonautica is not to find something disturbing like this," it said.
The spokesperson added that Randonautica coordinates are "truly randomized" and "has no way of intercepting or providing specific locations."
"The coordinates are random so it is the user's responsibility to adventure safely!"