A Dashcam Video Shows Police Tackling And Punching A First Nation Chief In Alberta
Chief Allan Adam of Athabasca Chipewyan First Nation was left bloodied after his arrest in March.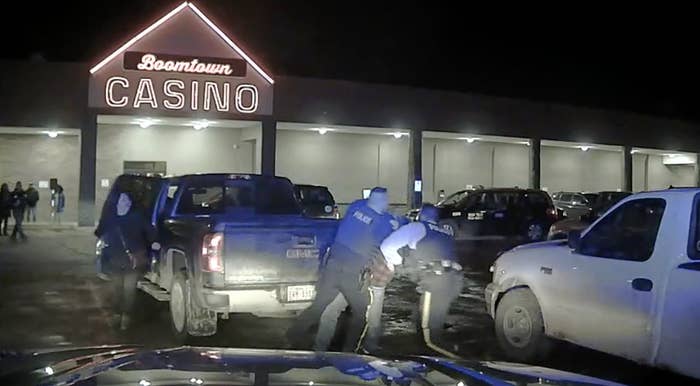 Newly released dashcam video shows an officer with the Royal Canadian Mounted Police tackle, punch, and use a chokehold on Athabasca Chipewyan First Nation Chief Allan Adam.
Adam's lawyer is now seeking to have his charges stayed, calling the arrest "illegal" and a use of "excessive, unnecessary and unreasonable" force in an affidavit filed in an Alberta court.
The arrest occurred on the night of March 10, when Adam was leaving a casino with his wife in Fort McMurray, Alberta.
In the 12-minute video, obtained by BuzzFeed News, Adam appears agitated shortly after the RCMP pull up.
"I"m tired of being harassed by the RCMP," he tells the officers in the car.
"Just fucking leave us alone. Don't fucking stop behind us like you're fucking watching us," Adam says.
A verbal exchange ensues as an officer approaches the vehicle, and about five minutes in, the officer grabs Adam's wife. In response, Adams rushes over and shouts at the officer to leave his wife alone, appearing to be ready for a physical altercation.
Then seven minutes into the video, another officer arrives and tackles Adam to the ground, and a second officer punches him before placing him in a chokehold.
"Fuck you, don't resist," an officer yells.
When the officers hoist Adam to his feet, blood can be seen on his face.
The affidavit submitted by Adam's lawyer, Brian Beresh, includes quotes from Constable Simon Seguin's notebook.
"I struck the male as he tried to come up. He turned on his right side. I struck him using my right hand on his right side of the face," Seguin wrote in his notes. "I wrapped my hand [left arm] around his jaw and started squeezing."
Images in the affidavit show injuries to Adam's face.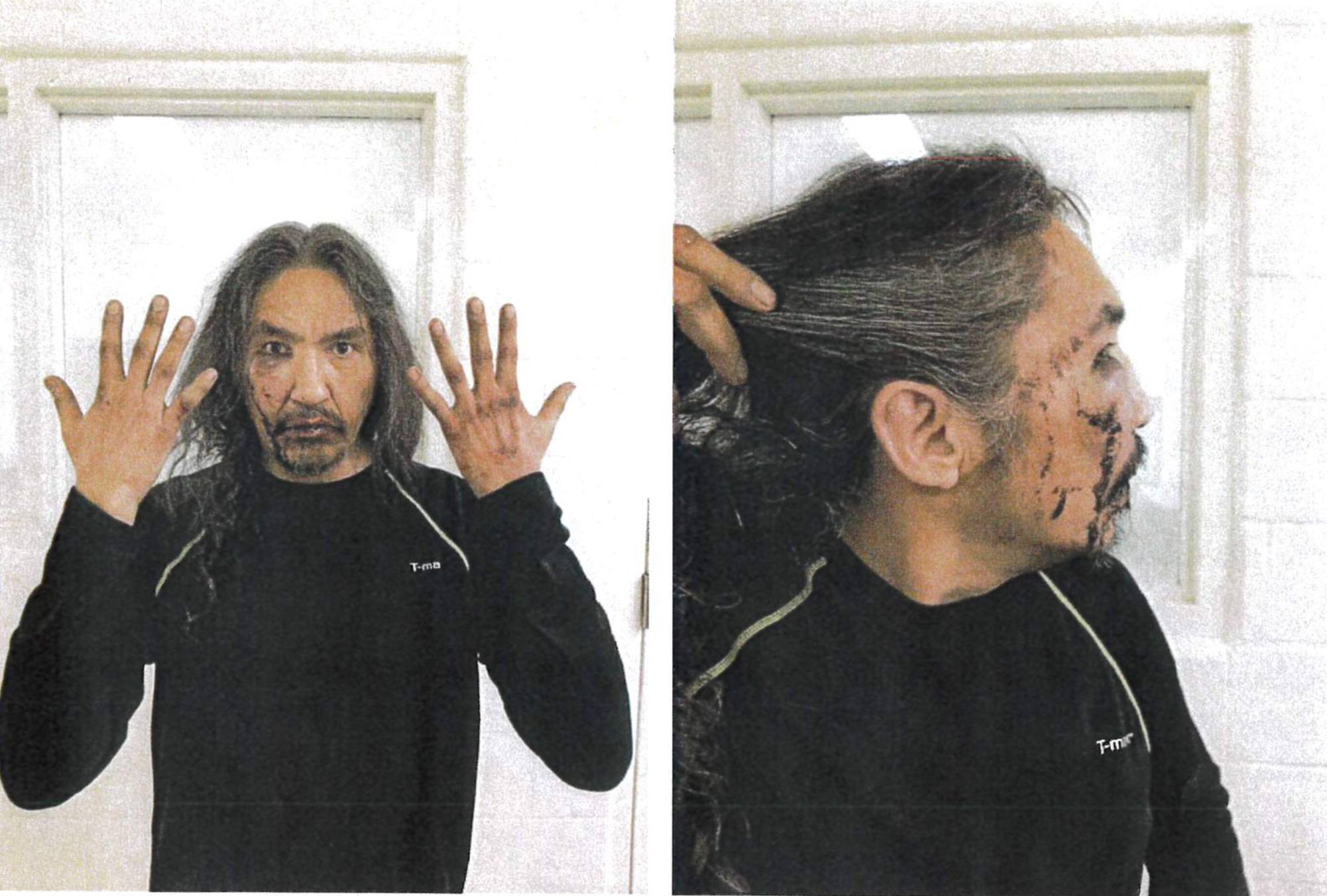 Wood Buffalo RCMP have not responded to BuzzFeed News' request for comment.
In a statement, RCMP told CBC News that officers saw Adam had an expired license plate and "were required to use force to effect the arrest." Adam has been charged with resisting arrest and assaulting a peace officer.
The RCMP determined the actions to be reasonable "and did not meet the threshold for an external investigation," CBC reported. Alberta's Serious Incident Response Team is now looking into the incident.
On Friday, when asked about the incident by media, Prime Minister Justin Trudeau said he has "serious questions about what happened," Global News reported. "The independent investigation must be transparent and be carried out so that we get answers."
In a media scrum, he added that "without question there is systemic discrimination within our institutions, including within the RCMP. We need to move forward to correct that."

Bill Blair, Canada's public safety minister and former police chief of Toronto, tweeted that the dashcam footage is "deeply disturbing."
"We have been clear that we need to work with Indigenous Peoples, partners and communities, as well as all racialized Canadians to ensure that our agencies serve without bias and with a commitment to justice for everyone," he wrote.
Indigenous people in Canada make up 5% of the population, but more than 30% of those in federal custody, according to a government report.