The journalists at BuzzFeed News are proud to bring you trustworthy and relevant reporting about the coronavirus. To help keep this news free, become a member and sign up for our newsletter, Outbreak Today.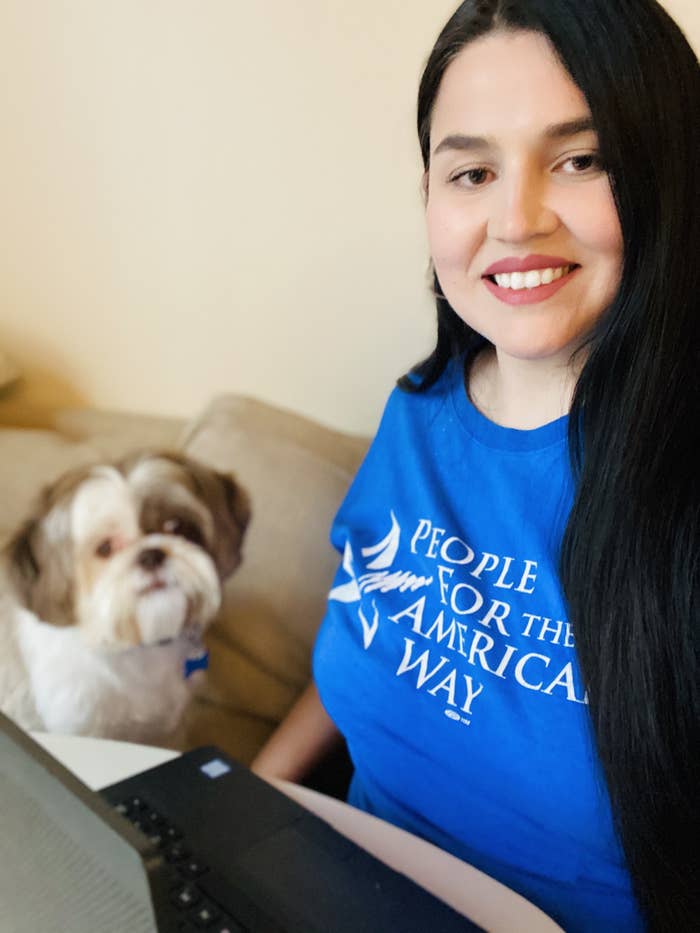 For those of us lucky enough to still be working, the adjustment to working from home can be daunting. And for some, it's just plain hilarious.
Lizet Ocampo is the political director at People for the American Way, an organization that does work like encouraging Latinx people to vote and helping progressive candidates win elections.

Like many other offices, Ocampo and her colleagues are now working from home, which includes meeting using video calls. That's where Ocampo's trouble began.
As part of her work with Latinx voters, Ocampo joins a regular virtual happy hour for community leaders hosted by Equis, as a fun way to connect. To add to the fun, Ocampo downloaded some funny filters to use during these happy hours. The problem is she forgot that she had done that.
"So Monday morning, we had our meeting and I usually try to do a camera, and when we started the meeting, I saw myself as a potato," she said.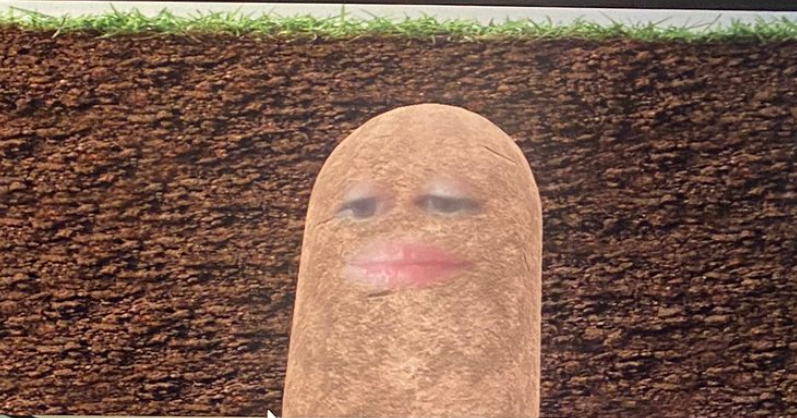 "I was so confused as to why I was a potato," she said. "Of all the things I could be, why a potato?"
She realized it was because she had downloaded filters, but she also absolutely could not figure out how to change it back. Meanwhile, her colleagues were enjoying a good laugh.
"As a progressive organization, we fight for justice for all and access to opportunities, and in the last three-plus years, it's been a little tough," she said.
"I just kind of gave up and stayed as a potato for the rest of the call."
This is the look of a potato resigned to its fate.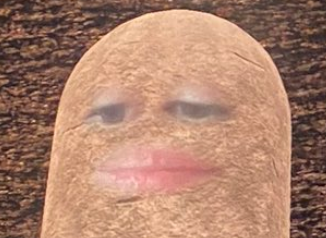 What she didn't know is that her colleague Rachele had tweeted a screenshot of the potato incident.
The tweet blew up and now has nearly 900,000 likes. Ocampo didn't find out until Monday evening when Rachele texted her.
"Are you awake right now?" she wrote. "I have something hilarious to tell you and I hope you think it's as funny as I do because I'm also scared. I tweeted about you as a potato today and it's VIRAL."
Thankfully, Ocampo found it funny too. She's also been enjoying the replies from people on Twitter.
Ocampo also tweeted her approval, with some bonus puns.
Ocampo said she's just glad to be brightening people's days in these strange times.
"I hope folks are really taking seriously to be safe and stay planted."