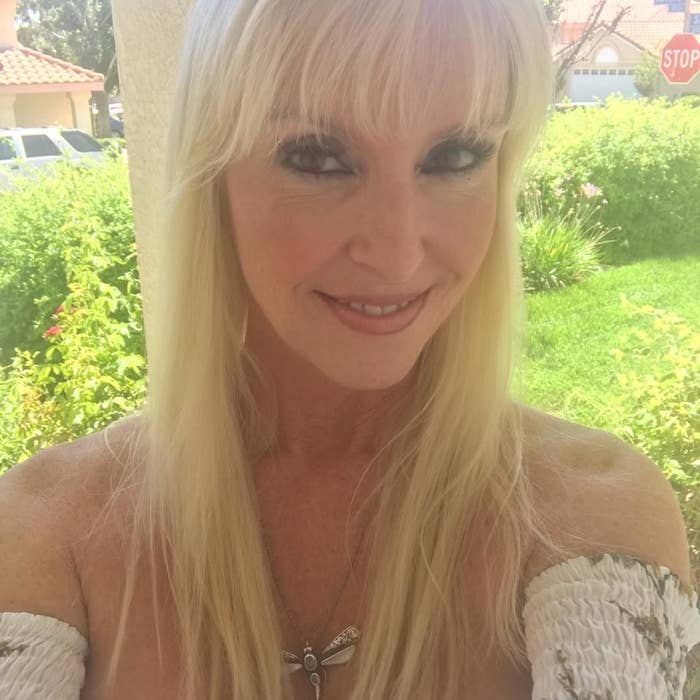 Marjorie Moon met Paul Guadalupe Gonzales as many people do, on a dating app.
They swapped photos of their kids and talked about their love of good food. He wasn't her usual type, but Moon decided to meet up with Gonzales at a local high-end restaurant in the Los Angeles area for their first date.
On the date, Moon thought he seemed generally normal and happy to be there, even bragging to a waiter about his "beautiful date."

He also had quite the appetite, ordering wine, a chicken dinner, and four lobster tails, topped off with coffee and chocolate soufflé.

"Then he excused himself to make a phone call and that's when he didn't come back," Moon told BuzzFeed News. "It was about five minutes when I started saying, 'I don't know, something isn't right to me.'"
She then checked with the maître d', who confirmed Gonzales had left the building, after which she covered the $250 bill and left.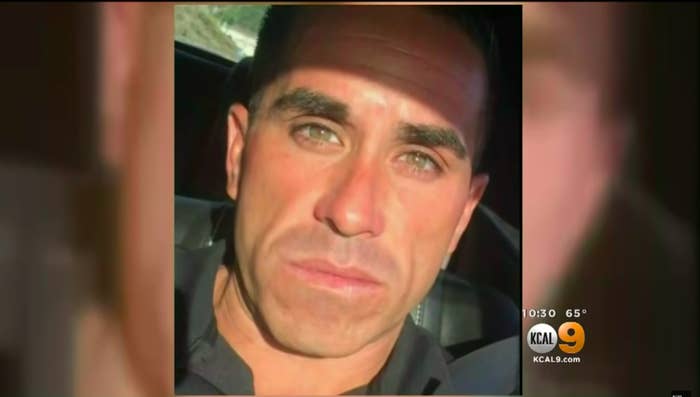 "It was a pretty horrible feeling, it was very embarrassing," Moon said. "I'd never had anything like that happen to me before."
Allegedly, Moon isn't the only woman who had an awful date with Gonzales. He's accused of taking at least eight women on dates to high-end restaurants in California and ditching them before the bill arrived.
A warrant was issued for his arrest in June and he was apprehended this week.
Gonzales, who has been dubbed the "Dine and Dash Dater," pleaded not guilty to seven counts of extortion, two counts of attempted extortion, and one count of grand theft, all of which are felonies. He also faces two misdemeanor charges each of defrauding an innkeeper and petty theft.
According to the Los Angeles County District Attorney's Office, the dates took place between May 2016 and April 2018 at restaurants in Pasadena, Long Beach, Burbank, and Los Angeles. Each time, prosecutors allege, he would order food and drinks before making an excuse to leave the table and never returning. Twice, the restaurants themselves ended up footing the bill, both of which are now listed as victims.
He's also accused of walking out on a haircut and dye job without paying.
In total, authorities allege that Gonzales defrauded the victims of more than $950, and he could face up to 13 years in state prison if convicted.
Moon's date was back in May 2016. At the time, she wrote about what happened on Facebook, where the post went viral. A year later, a police detective contacted her saying he was investigating the allegations against Gonzales.

Another woman, who CBS Los Angeles identified only as Michelle, said she went on a date where Gonzalez went "all out." He allegedly ordered a salad with shrimp and the filet mignon before downing two cups of coffee. Michelle said he then told her he was going to his car to get his phone charger, but never came back.
Diane Guilmette told CBS a similar story. She met Gonzales on the dating website Plenty of Fish before sitting down to a steak dinner at Morton's in Los Angeles. After eating, he allegedly went to take a phone call and never returned.
Gonzales is now being held in lieu of $315,000 bail. His preliminary hearing is scheduled for Sept. 7.