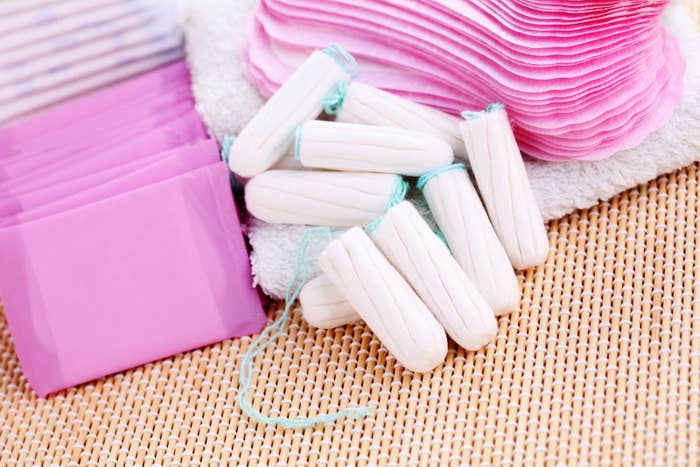 In this week's election, Nevada became the 10th state in the US to eliminate a 'pink tax," which is a tax on feminine hygiene products like pads and tampons.
That puts these products on par with groceries, candy, and soda, which are also exempt from the 6.85% state tax rate.
Proponents of the change argued that because tampons and pads are a necessity for about half the population at some point in their lives, they should be treated as an essential item, not a luxury item. Other medically necessary items, such as bandages, are exempt from state taxes in Nevada.
The other states that specifically exempt these products from taxes are Connecticut, Florida, Illinois, Maryland, Massachusetts, Minnesota, New Jersey, New York, and Pennsylvania.
The cost of all those tampons can add up. Before the election, the state put out an explainer for voters regarding the ballot question, which proposed an amendment to the state's Sales and Use Tax Act of 1955.

It estimated that given that there were 897,000 females between 12 and 55 living in Nevada in 2017, eliminating taxes on feminine hygiene products would result in a revenue loss of $4.96 to $7.11 million.
The ballot initiative was proposed by state Sen. Yvanna Cancela.

"Feminine hygiene products are primarily bought for women and the sales tax on what are medically necessary devices disproportionately affects women," Cancela told Marketplace. "And I think removing a tax like that from our tax code is important in moving towards equality."

It was reason to celebrate for people on Twitter who will now be saving a little more money.
It was just one of many wins for women in the state on Tuesday night.
Enjoy that extra cash, Nevada!